Technology today has a common trend: they are all going wireless. By eliminating the need for cables, these gadgets gain a ton of mobility. Without them being tethered to the source, you can also move around without being tethered to your desk. Take the keyboard for instance. Keyboards have been an essential part of any computer for decades. With the introduction of wireless technology, it is better than ever.
Here is our Logitech MX Keys review.
Wireless Possibilities
Wireless Keyboards such as the Logitech MX Keys provide users with a lot more flexibility and mobility when setting up their PCs. PC users often find themselves in front of a desk for the majority of their time working. Why is this the case? A good reason for this is the wired nature of a lot of the PC's accessories. The mouse and keyboard for instance have cables that require you to be within a short distance of the CPU. Once that cable runs out, it is game over. The Logitech MX Keys provide you with a wireless, quiet, and durable keyboard that you can bring with you wherever you go.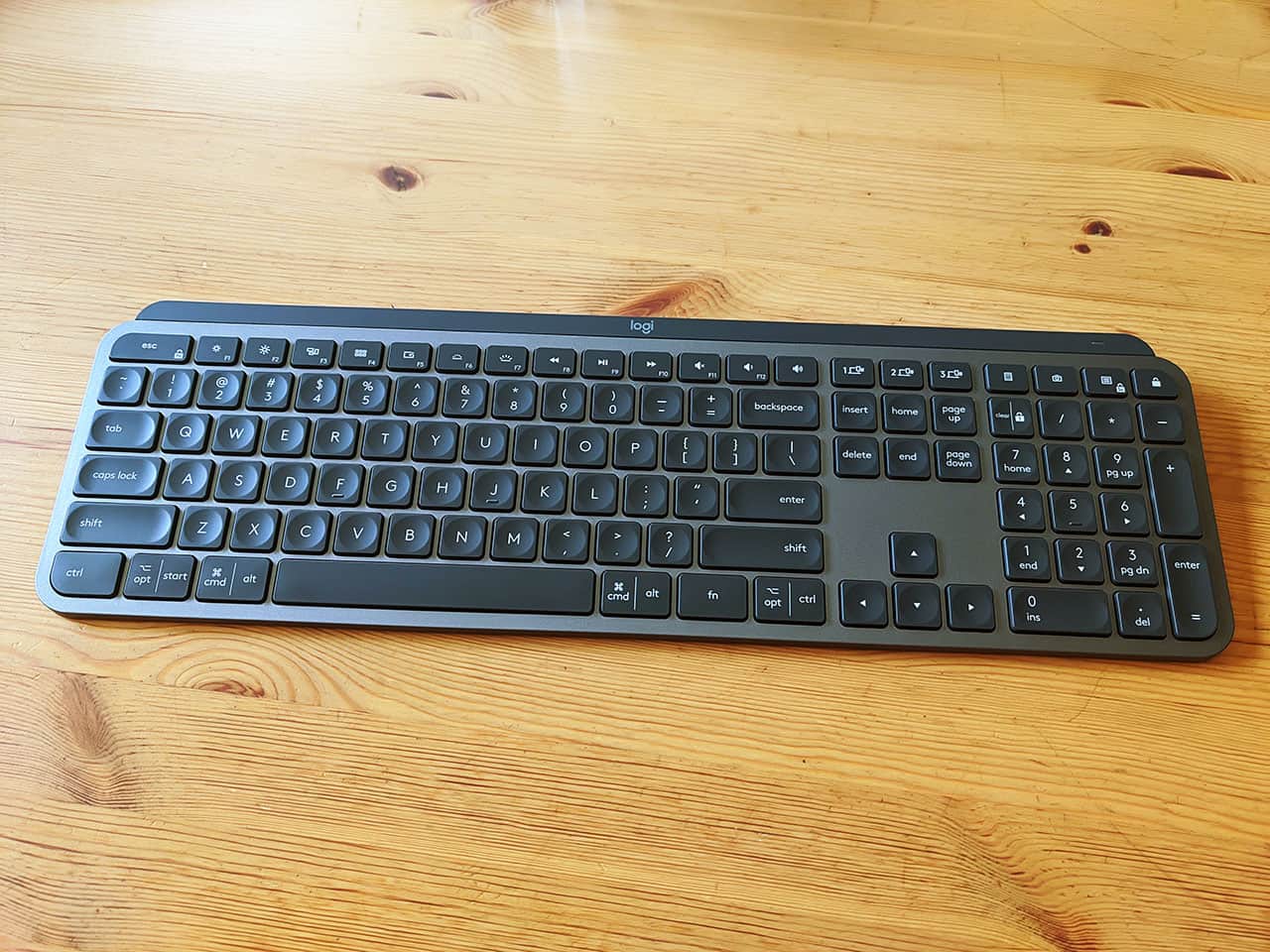 In this Logitech MX Keys review, we will also talk about the keyboard's convenience both physically and virtually. Physically, the wireless quality allows you freedom to move around the room without hassle. Virtually, the MX Keys allow you to use the keyboard on multiple devices. This includes being able to copy files from one device to another, and switch controls between devices with a push of a button.
Now you might be thinking, wireless tech usually means one thing – frequent charging. With the Logitech MX Keys, that is not a problem to worry about. The MX Keys can last up to 5 months on one full charge.
Other Benefits of Wireless Keyboards
The Logitech MX Keys wireless keyboard is not only for PC users. Laptop owners can also find amazing use in this Logitech MX Keys review. Those who use laptops may find it difficult to use the build-in keyboard. For newer laptop users, the placement of the touchpad may take some getting used to. Often you may find your wrist lightly tapping the pad and accidentally clicking / move the cursor all over the screen. With the help of a wireless external keyboard, you never have to worry about the touchpad again. Best of all, the wireless aspect of the keyboard frees your space from any desk clutter.
Another reason for laptop owners to get wireless keyboards is to avoid the scorching heat from the laptop's surface. A lot of laptops can feel very hot after long periods of use. For many, this can make laptops unusable since plenty of users cannot use the keyboard without resting their wrists on the surface. An external keyboard bypasses this issue completely.
Lastly, an external keyboard like the Logitech MX Keys can help extend your laptop's lifespan. The external accessory protects your laptop's own built-in keyboard from wear and tear. This can help extend your laptop's lifespan and prevent any potential repairs for your keyboard.