According to Las Vegas Tourism, more than 40 million people from everywhere visit Las Vegas every year. This makes "Vegas" in the top three or four most popular destinations in the world. (Note: Las Vegas draws even more people to visit than Disney World, so there's lots to do here.)
Though most people visit Vegas for fabulous dining, gambling, and the chance to let loose in the city that never sleeps, there are other less well-known, wildly fun activities to experience.  After checking out "The Strip," visiting the Mirage's (working!) volcano, or marveling at Caesars Palace's moving statue gallery, here are more reasons than ever to plan holidays to Las Vegas.
Swim with the Sharks
Though many people go on vacation to avoid sharks, such as those in the next cubicle at the office, it's possible for dive-certified individuals to swim with real sharks, sawfish, rays, and more in the one million gallon-plus Mandalay Bay Shark Reef tank.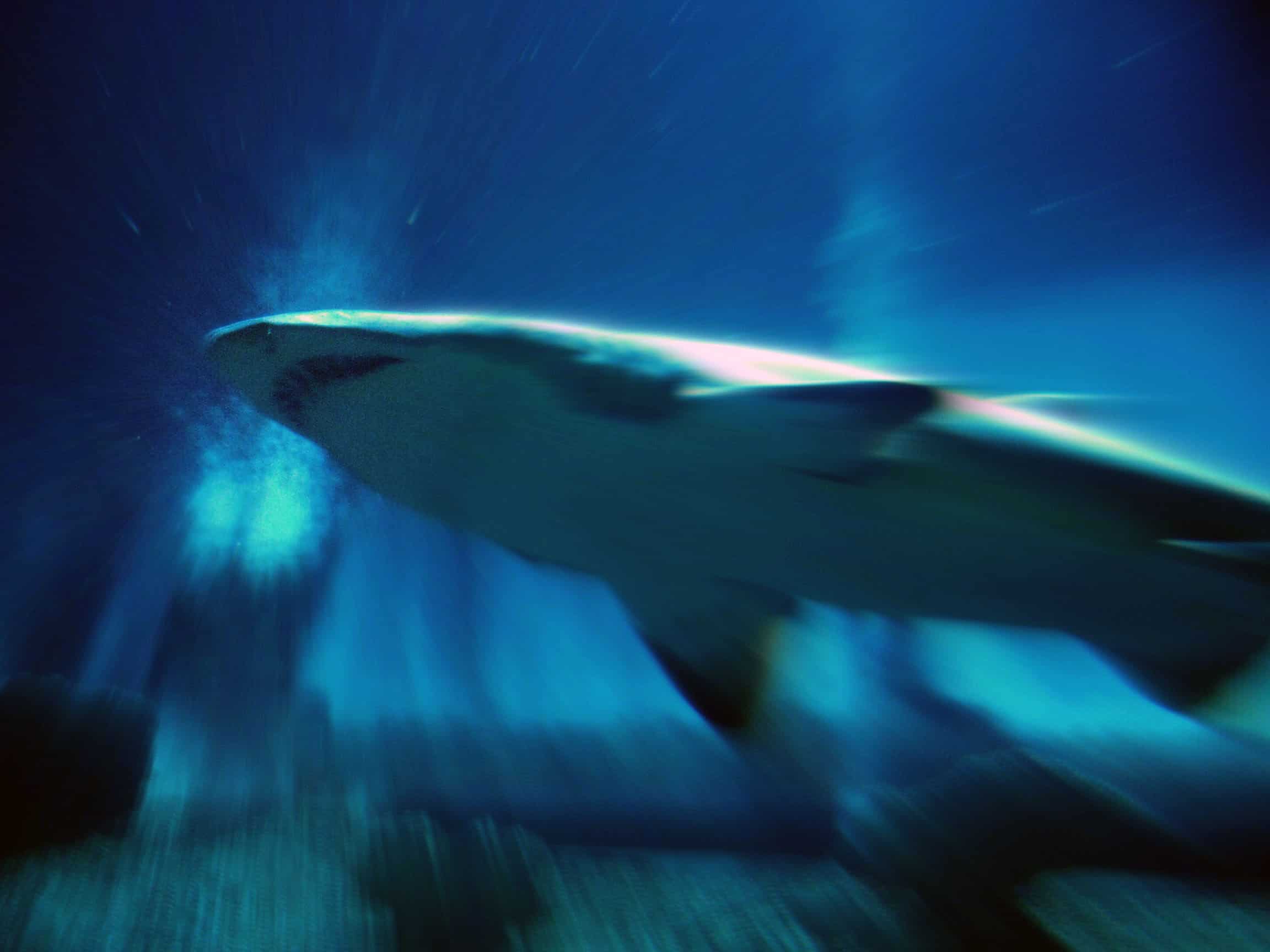 For those who aren't certified to swim with the likes of vicious sand tiger sharks, there are fourteen aquatic exhibits to showcase some of the ocean's most frightening predators. A Touch Pool allows guests to reach out and touch horseshoe crabs and rays as well (along with calmer shark varieties). There are more than fifteen different shark species at the Shark Reef!
Flipper Training
Las Vegas is an amazing man-made oasis in the midst of the desert, so it's rather amazing to consider that visitors can head over to The Mirage to train dolphins.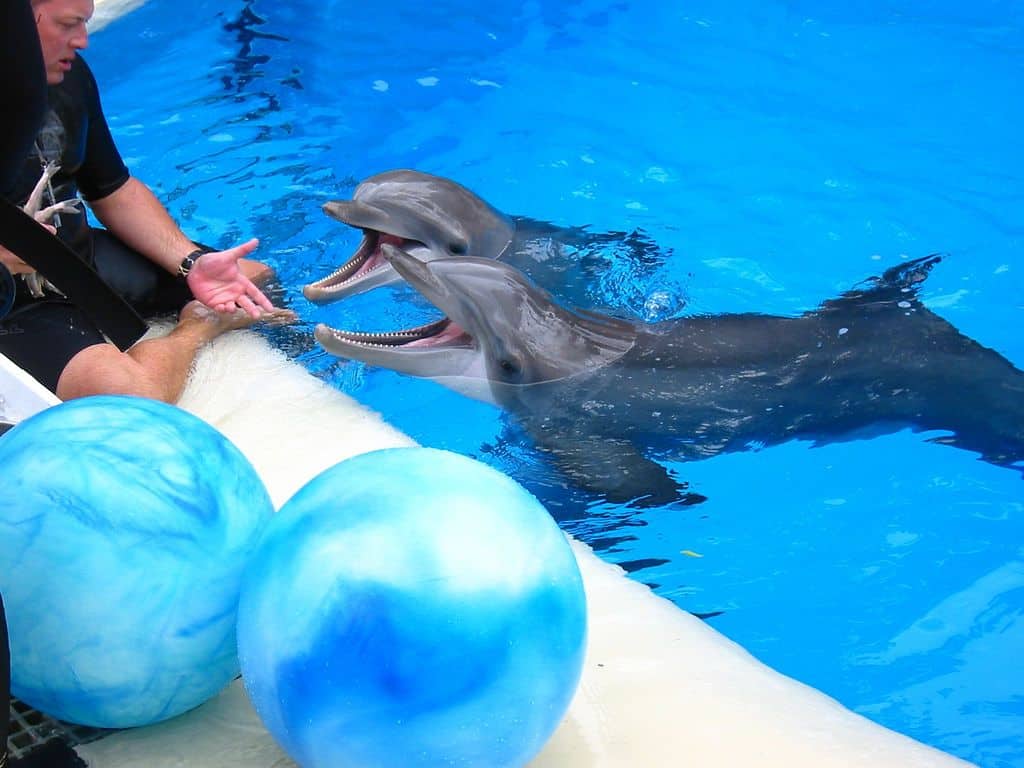 Guests have a chance to play (with proper expert supervision) one-on-one with dolphins. Trainers for the day participate in caring for and feeding a family pod of Bottlenose dolphins. Swimming with dolphins, and practicing yoga with these beautiful animals, is just part of the day's adventure.
Mixology and Cooking Classes
Anyone can order miraculous food, wine, and other delicacies in Las Vegas, but how many people can boast they learned food preparation and beverage mixology secrets here?
The Bellagio offers ninety-minute seminars on the art of the sommelier under the instruction of a Master! The seminar covers eight different wines, taking enthusiasts into the fine specifics of soil, climate, and fine wines' flavor notes. Then, cooking class takes on a whole new level at the Bellagio. At the Epicurean Epicenter, celebrity chefs such as Jean-Georges Vongerichten interact with students via enormous plasma screens positioned around the room.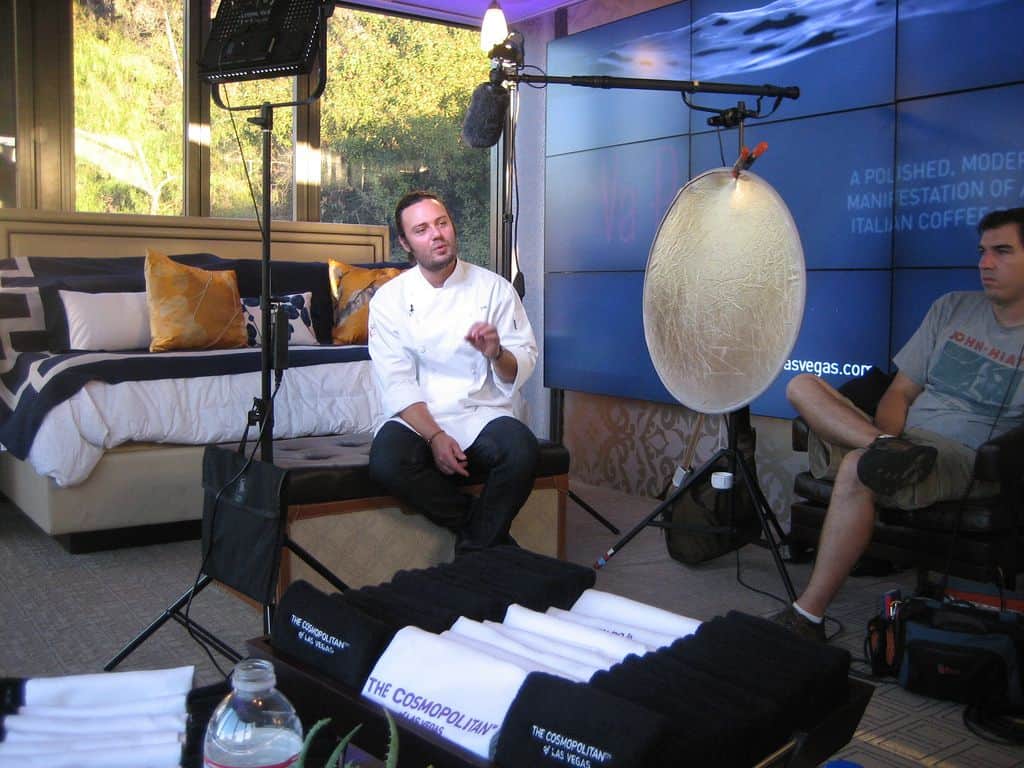 A more intimate mixology class is offered at The Monte Carlo by the Director of Beverage there. A privileged four students learn how to make "splendiferous" cocktails!
Vegas Roller Coaster
Las Vegas really is a place like no other. If the urge to ride a really fast roller coaster presents, just walk down The Strip to find the world-class coaster of choice. Head for the Adventuredome (Circus Circus) to try out the Canyon Blaster. This double-looped—indoor—roller coaster defies imagination! If this isn't enough, check out El Loco… an ultra-steep, negative G drop experience.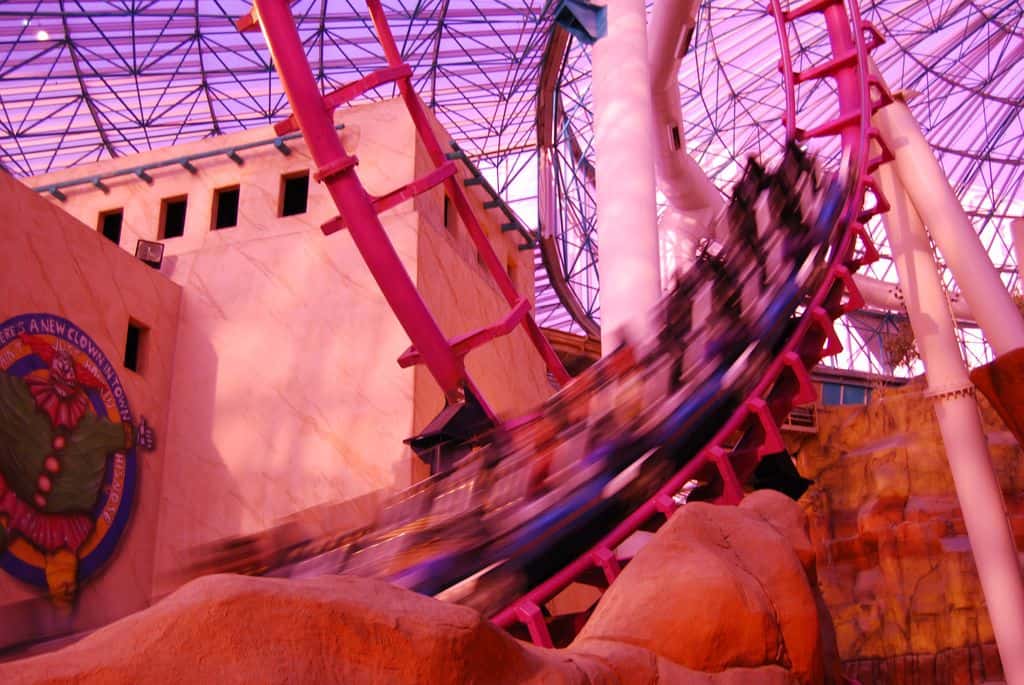 But don't stop there if thrills are your game. The Sky Jump offers a 108-floor free fall for absolutely fearless pleasure seekers!
Photos: Moyan Brenn, Bjorn Geisenbauer, Beth Gray, Unknown, and Butterbean