Stress takes a toll on scalp and hair health, and unfortunately, men often neglect their hair care needs. One reason for this is that men seldom know what type of products are best suited for their hair types. Each hair type is different. There is no all-in-one solution for all hair problems, for men or women. That is where L'ANZA comes in.
L'ANZA is a green and eco-friendly hair care line that delivers effective and lasting results. L'ANZA ensures the provision of responsible production and consumption of all beauty products. L'ANZA products are valued around health and sustainability. All their products are derived from natural ingredients.
Healing Nourish
The carefully selected formula for the "Healing Nourish" series is a guaranteed and easy 3-step process to fuller, healthier, and more manageable hair for men. The effective complex keeps the hair in the growth phase for a longer time. With this formula, hair growth is stimulated within the scalp.
The complex targets 7 main areas of the hair and scalp to promote hair growth. All-natural ingredients work in synergy to ensure that new hair can sprout and grow while also improving the strength and texture of existing hair.
The shampoo is a gentle product that removes dead cells from the scalp and delivers vital nutrients. It is completely sulfate and sodium-chloride free. Healing nourishes stimulating conditioner is infused with keratin which reduces hair fallout. The leave-in formula helps keep hair in the growing phase for longer.
Healing Remedy
This treatment is solely dedicated to healing the scalp and improving the condition of hair follicles. The light and soothing formula is great at balancing the scalp's natural oils and is perfect for both dry and oily hair types. The nutria-sooth complex is a mixture of natural compounds that are comforting the scalp muscles. Papaya extract renews old hair, while mint extract and coconut water refreshes and hydrates the scalp.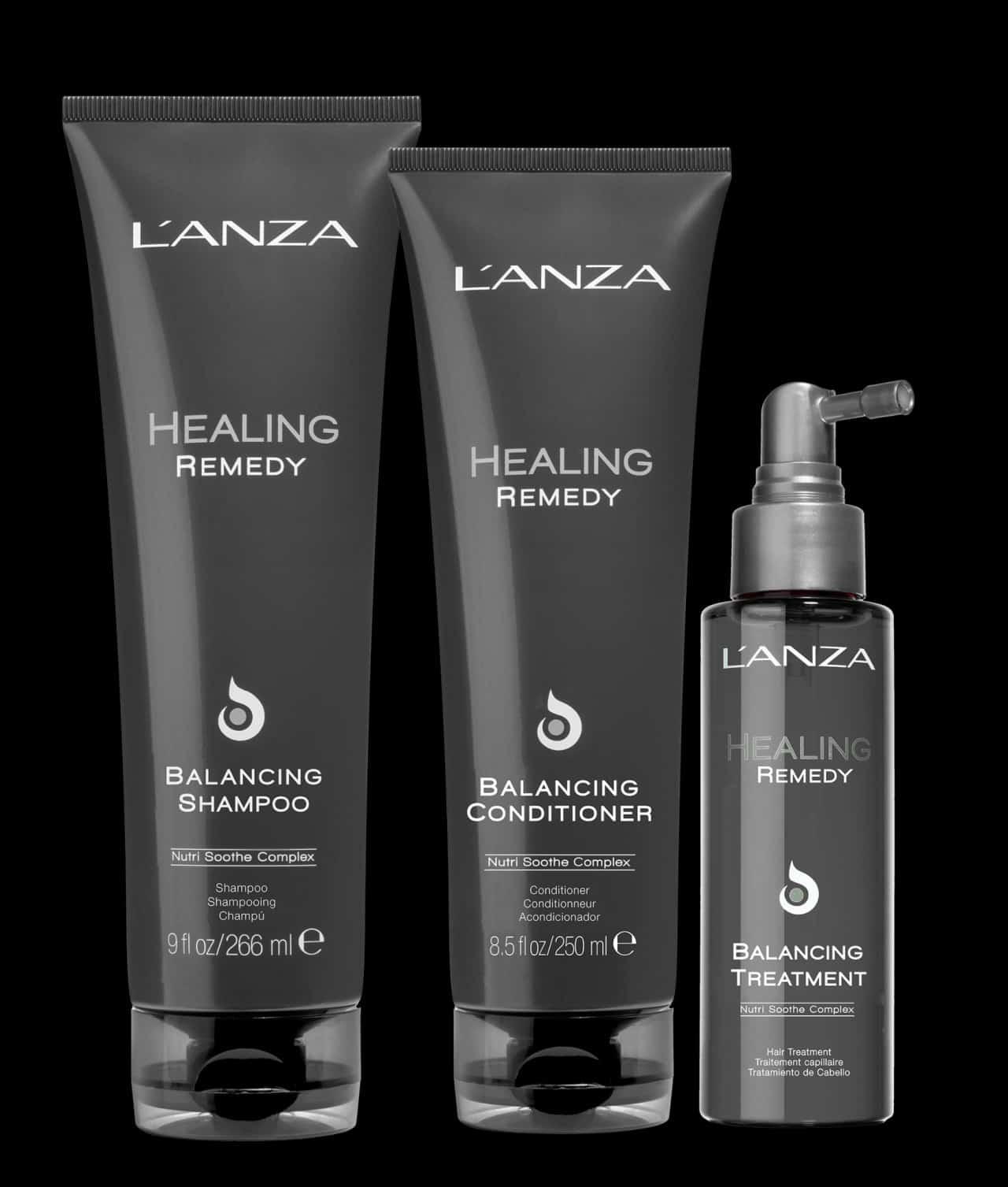 The balancing cleanser reduces excess oil and sebum to maintain ideal scalp moisture while removing debris and dirt. The blend of coconut water and lavender oil in the conditioner calms the scalp and regulates scalp moisture levels. This leave-in formula regenerates skin cells to promote healthy hair growth.
L'ANZA Wellness
Your head takes up a lot of stress and negatively reflects it in your daily life. L'ANZA's CBD infused hair and skincare contains synergistic formulas that pack all the essential nutrients and complexes to assist hair revitalization in addition to premium CBD, sustainably cultivated in the US. Other than hair health, it also provides aromatherapy to boost overall well-being and harmony.
The fusion of CBD, macadamia nut oil, meadowfoam seed oil, kukui nut oil, and vitamin-E is an unbeatable combination bringing about shiny, soft, strong, and volumized hair.
Conclusion
Men's hair care is as crucial as that of women if not more. We encourage male clients to invest more time in understanding their hair type. When you know your hair type, you can use the right products, and pamper yourself in the way you truly deserve. We wish L'ANZA the best of luck on all their future endeavors, in beauty and beyond!