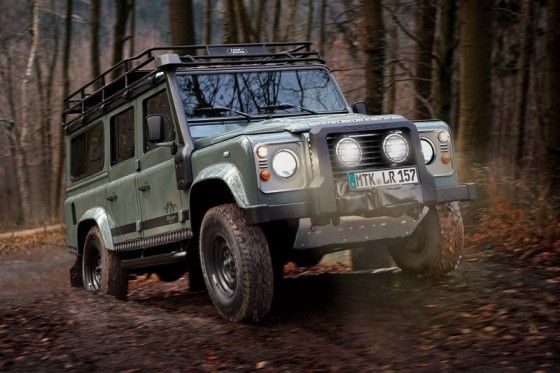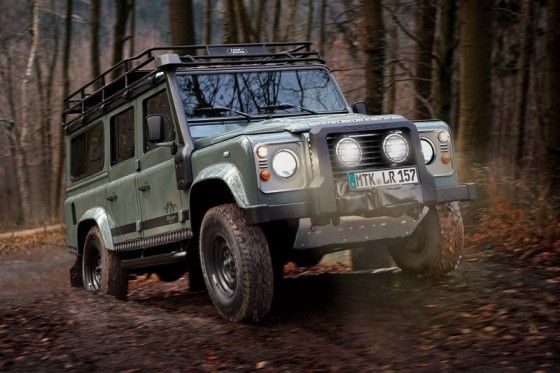 As you've probably noticed, the guys at Unfinished Man are big fans of the Land Rover Defender and especially the tuned versions and special editions.  Today we have a special edition Defender for the hunters: the Land Rover Defender Blaser Edition.
The Blaser Edition is a collaboration between Land Rover and Blaser, a German gun manufacturer specializing in hunting rifles.  The Defender Blaser Edition will be available in the German market only and will be limited to 60 units at a price of €49,500 or around US $64,500.
Upgrades on the special edition Defender include a "Keswick Green" paint job (a great color for sneaking up on unsuspecting game), air conditioning, black leather seats with embroidered logos and green stitching, full under-body protection, and a winch.  At the back is where the magic happens with a built-in custom rifle holder that can hold up to 5 rifles.
The Land Rover Defender Blaser Edition is powered by a 2.2 liter turbocharged diesel engine that produces 120 horsepower at 3,500 rpm and 266 pound-feet of torque at 2,000 rpm.
Land Rover Defender Blaser Edition