Welcome to our Kali Bistro Montreal review, where we'll take you on a culinary journey through one of the most eclectic and vibrant dining spots in Canada's Southwest District.
Renowned for its fresh ingredients, unique menu offerings, and exceptional service, this hidden gem has quickly become a must-visit destination for foodies seeking gluten-free options in Montreal.
From delectable dishes to carefully crafted cocktails, Kali Bistro is sure to impress even the most discerning palates.
Key Takeaways

Kali Bistro in Montreal is a must-visit location for foodies seeking gluten-free and vegetarian options with an impressive variety of dishes that cater to diverse palates.
The restaurant boasts an excellent collection of specialty cocktails made from fresh ingredients sourced locally, which perfectly complements the soulful and eccentric dishes served at this beloved eatery.
The atmosphere at Kali Bistro is relaxed and cozy, making diners feel comfortable the moment they step inside. Exceptional service from friendly and attentive staff adds to the overall charm of this hidden gem.
Table of Contents
Food And Drinks At Kali Bistro
At Kali Bistro, the quality and variety of dishes are impressive, with options for gluten-free, vegan, and vegetarian diets available; their specialty cocktails are also worth trying.
Quality And Variety Of Dishes
At Kali Bistro Montreal, each dish is carefully crafted to deliver a flavor-packed experience for your taste buds. Made in-house with fresh ingredients, the menu boasts an impressive range of elevated bistro fare and pub grub that caters to diverse palates.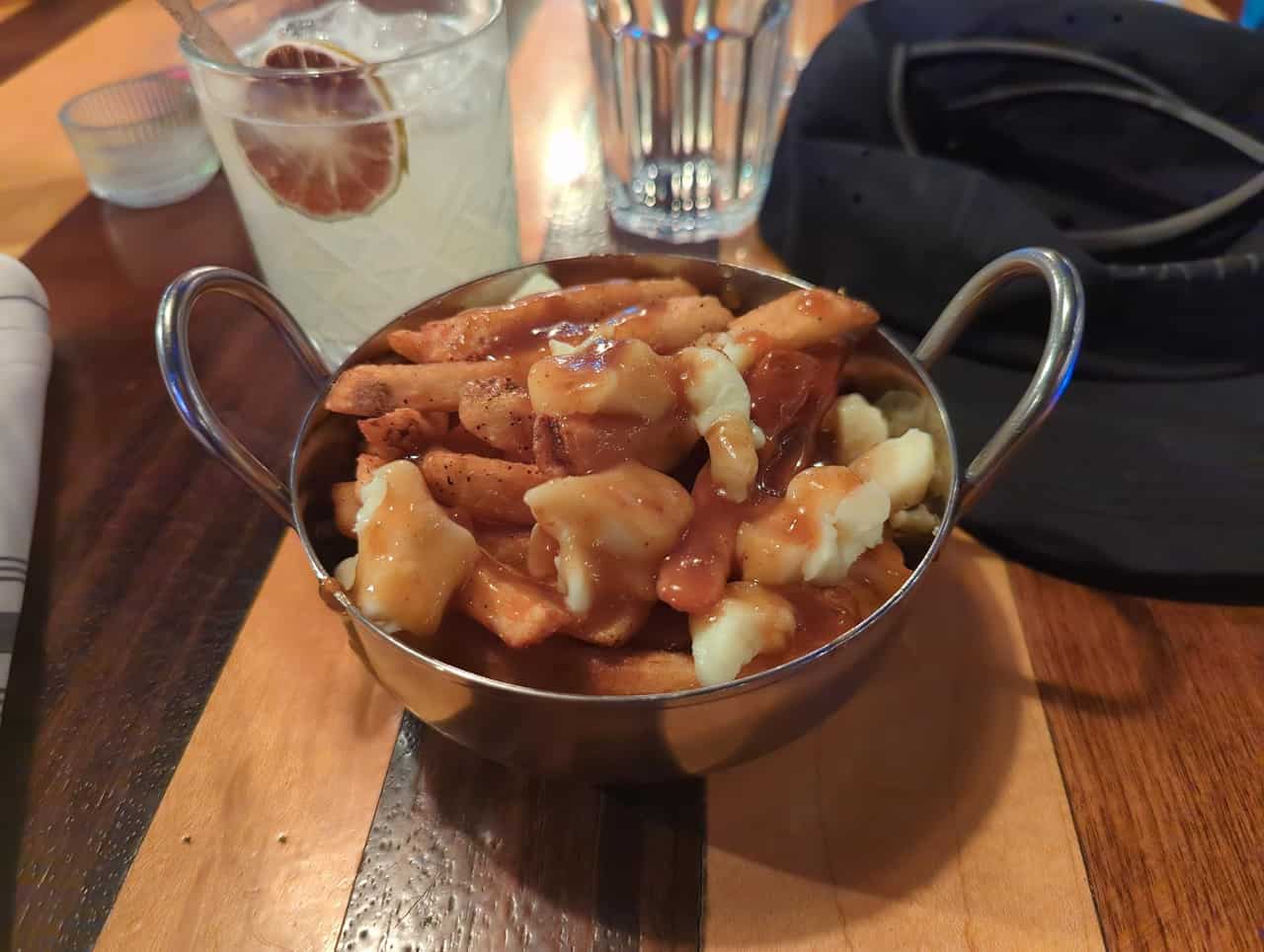 The attention to detail at Kali Bistro extends from their ingredient selection to their stunning presentations. Each plate arrives at your table looking like a work of art ready for its close-up on Instagram.
In addition to being visually appealing, these dishes also satisfy even the pickiest foodie's cravings by packing incredible depth in every bite.
Specialty Cocktails
At Kali Bistro Montreal, visitors can indulge in an exquisite collection of specialty cocktails that perfectly complement the soulful and eccentric dishes served at this beloved eatery.
Renowned for their creativity, these unique concoctions add a fun twist to your dining experience.
Not only are the mixologists at Kali Bistro skilled in crafting these delicious drinks, but they also infuse them with fresh ingredients sourced locally and use in-house made components such as hot sauce and pickled peppers.
This attention to detail is what truly sets Kali Bistro apart from other gluten-free restaurants in downtown Montreal.
Gluten-free, Vegan, And Vegetarian Options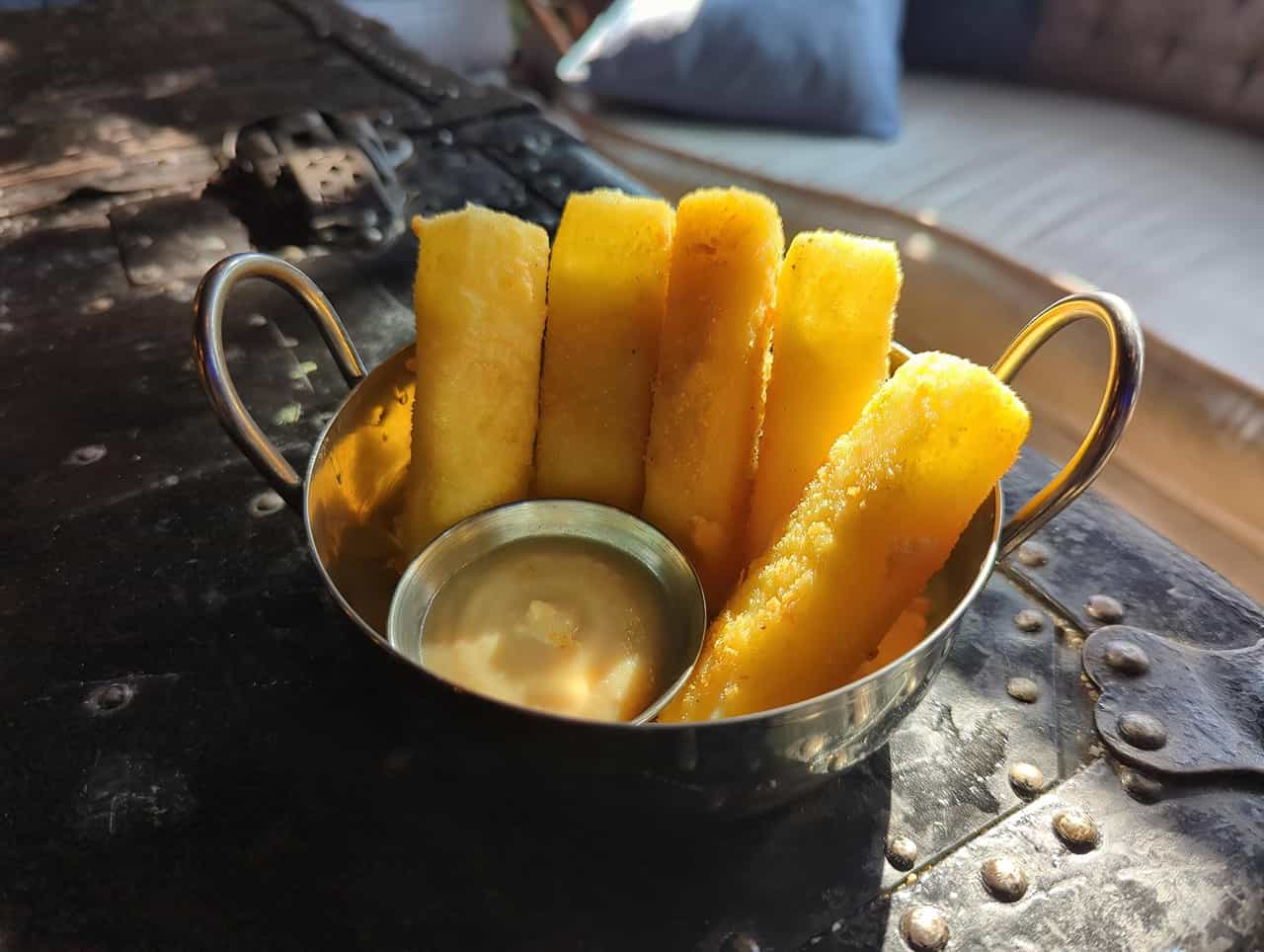 Kali Bistro in Montreal takes pride in catering to diverse dietary preferences, offering an array of gluten-free, vegan, and vegetarian options to satiate all foodies:
Gluten-free beer and fries for those looking for a classic pub experience without the gluten
A variety of delectable gluten-free Montreal poutine dishes
A range of satisfying plant-based menu items available for vegans and vegetarians alike
Unique gluten-free desserts, allowing guests with dietary restrictions to indulge their sweet tooth
Daily specials that showcase fresh and seasonal ingredients in creatively crafted gluten-free and vegetarian dishes
Atmosphere And Service At Kali Bistro
The atmosphere at Kali Bistro is relaxed and cozy, with eclectic decor to match the soulful ambiance of the restaurant.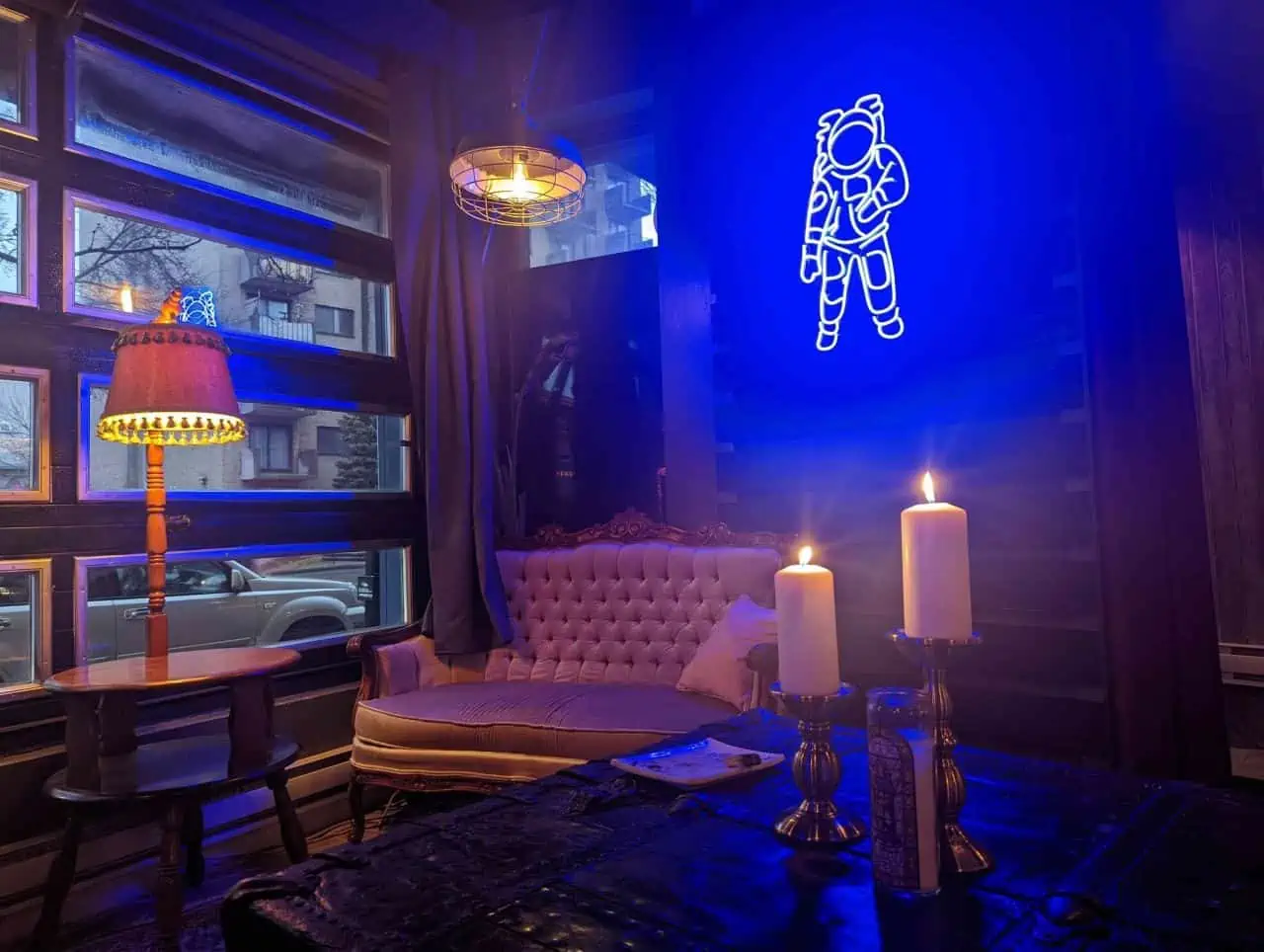 Relaxed And Cozy Ambiance
Walking into Kali Bistro Montreal, you're immediately struck by the warm and inviting atmosphere. The restaurant has a relaxed and cozy ambiance that makes you feel right at home from the moment you step inside.
The vibe is perfect for everything from a casual dinner with friends to a romantic date night. You'll love sinking into one of the plush chairs or settling in at one of the intimate tables.
Whether you're there to enjoy their famous gluten-free poutine or sip on one of their specialty cocktails, the atmosphere will surely make your experience unforgettable.
Friendly And Attentive Staff
At Kali Bistro, the staff is not only friendly but also attentive to your needs. From the moment you step in, they make you feel welcomed and at home.
One reviewer on Tripadvisor mentions how the staff went above and beyond their expectations by accommodating her dietary restrictions. Another review on Yelp applauds them for their excellent service received a few months ago.
This level of attention demonstrates that customer satisfaction is a top priority at Kali Bistro.
Overall Impression And Recommendation Of Kali Bistro Montreal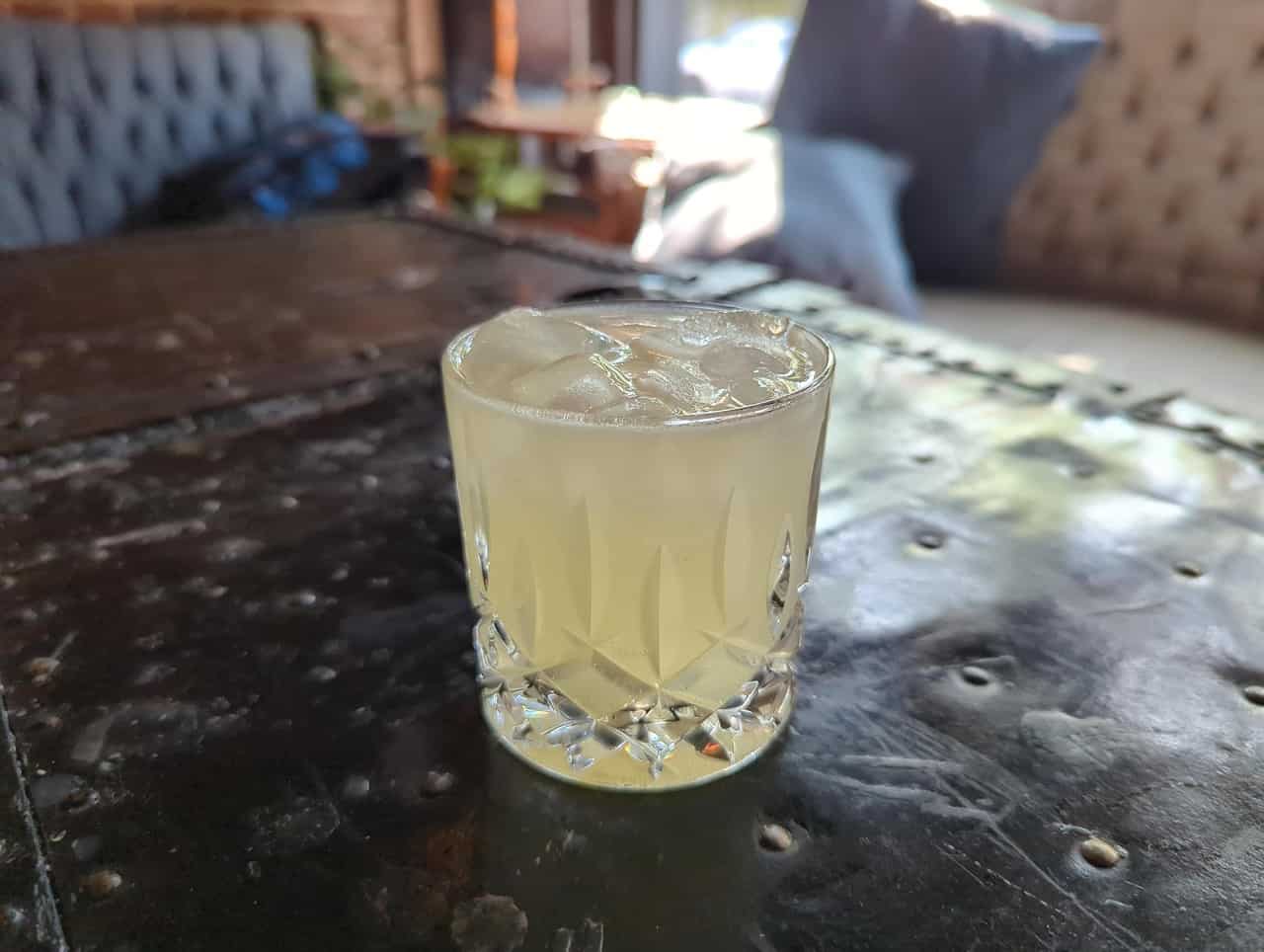 After dining at Kali Bistro in Montreal, I was thoroughly impressed with the overall experience. From the moment we walked in, we were greeted warmly by the friendly staff and immediately felt comfortable in the relaxed and cozy atmosphere.
But let's talk about the food – it did not disappoint! I was pleasantly surprised by the quality and variety of dishes available. As someone who follows a gluten-free diet, I was thrilled to find so many delicious options on their menu (including gluten-free poutine!).
But what really set Kali Bistro apart for me were their specialty cocktails. Each one we tried was killer – perfectly crafted with unique flavors that made them stand out from your average drink menu.
Overall, I highly recommend giving Kali Bistro a visit if you're looking for a soulful spot that serves scratch-made elevated bistro fare and pub grub in Montreal.
Conclusion
In conclusion, Kali Bistro Montreal is a hidden gem that every foodie must try. With an impeccable menu and attentive staff, the restaurant offers a delightful experience to its guests.
The relaxed atmosphere adds to the charm of this cozy spot, while the specialty cocktails and great wine list add to the dining experience.
Whether you are gluten-free or not, you will find something delicious on their menu.