When you've been awake for what seems like forever with your new baby, it can be hard to remember anything, let alone the last time you changed their diaper. New parents can find themselves forgetting all kinds of little details, and that's where the Itzbeen comes in. The Itzbeen Pocket Nanny is a simple, practical device to remind new parents of the many baby-care tasks that must be done day and night.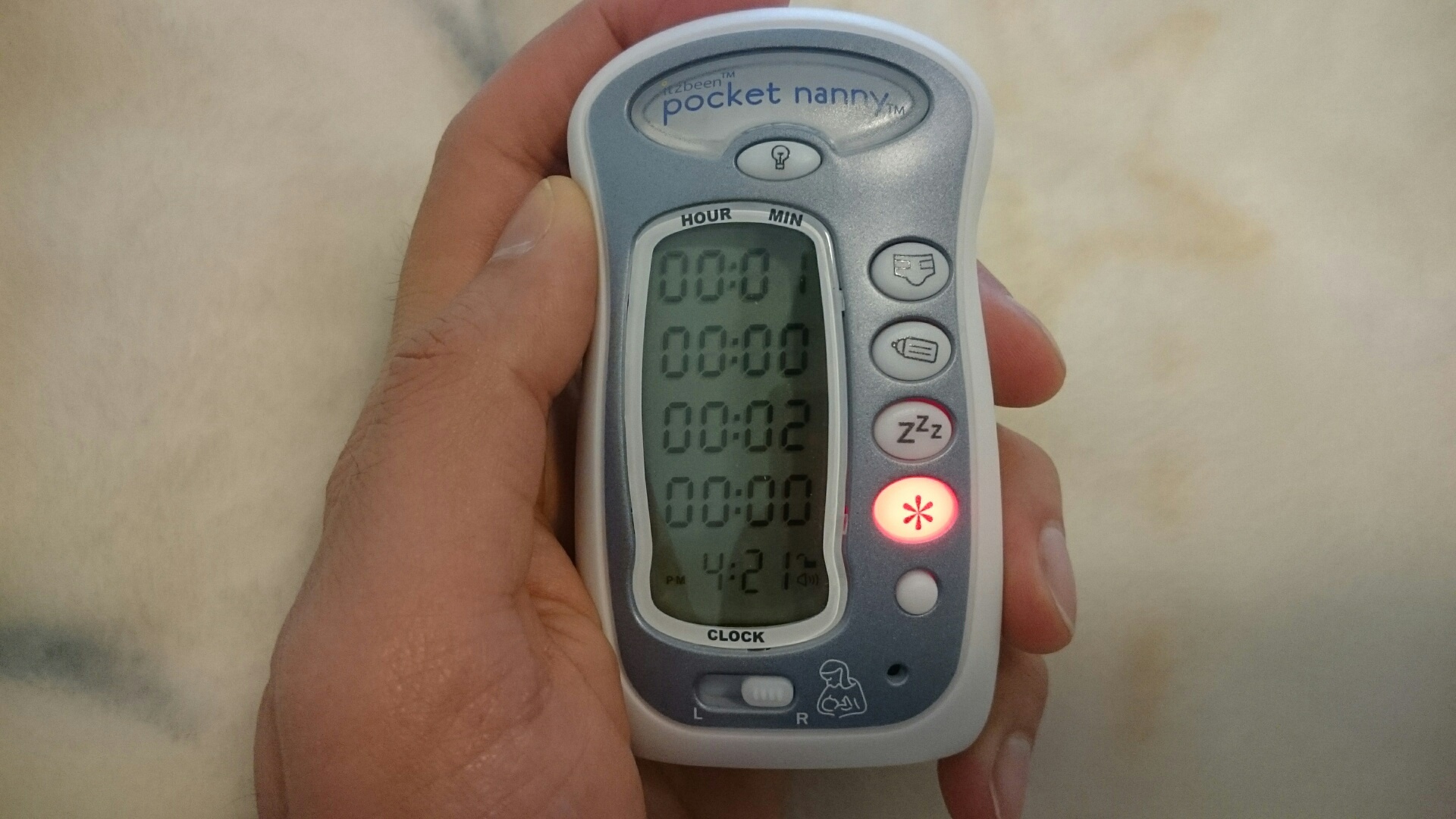 The Itzbeen is also an excellent tool for coordinating care between multiple adults. As new dads, we can play a massive role in our kids' lives from day one, starting with helping with daily care tasks. Chances are if your baby has two involved parents and maybe even a grandma or babysitter helping out once in a while, communication about their needs will be necessary. The Itzbeens patented one-touch timers have you covered; no need to remember to ask, or remember to tell when the last time the baby ate, or slept, or had their diaper changed was; it's all right there.
The Itzbeen Pocket Nanny has received the iParenting Media Award for Best New Product and the prestigious Innovation Award from the JPMA at the international Juvenile Products Show, receiving the much sought-after award for Innovation.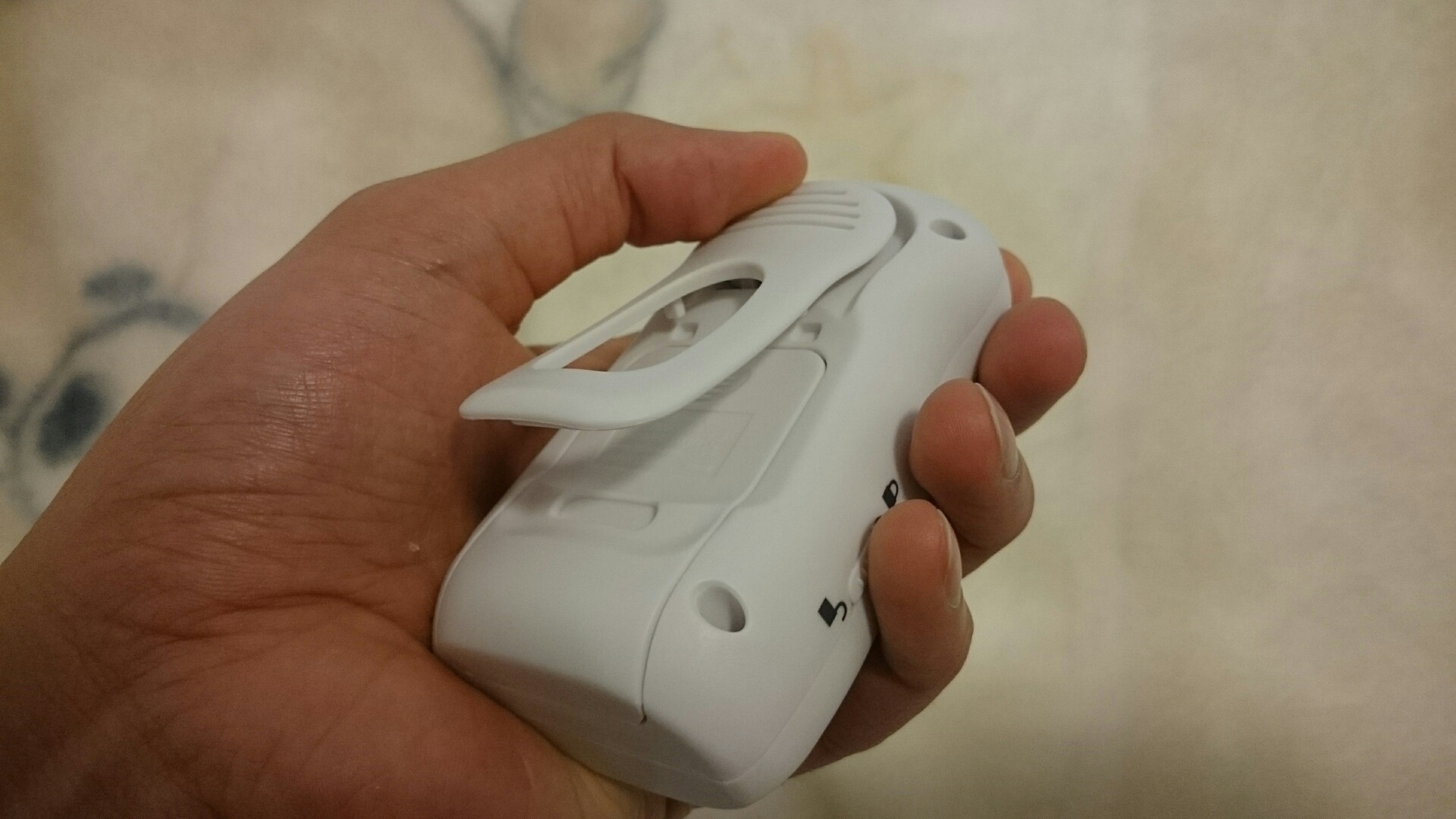 Features
The Itzbeen packs a lot of helpful features into a compact, simple device. It comes in three faceplate color options, pink, blue, or green, all with a white body and silver buttons. The Itzbeen is lightweight and small enough to fit in the palm of your hand. The handy belt clip can be used to hang the Itzbeen on a belt or a diaper bag or backpack, and with the integrated button, the lock makes it perfect for taking on the go, where reminders are a big help.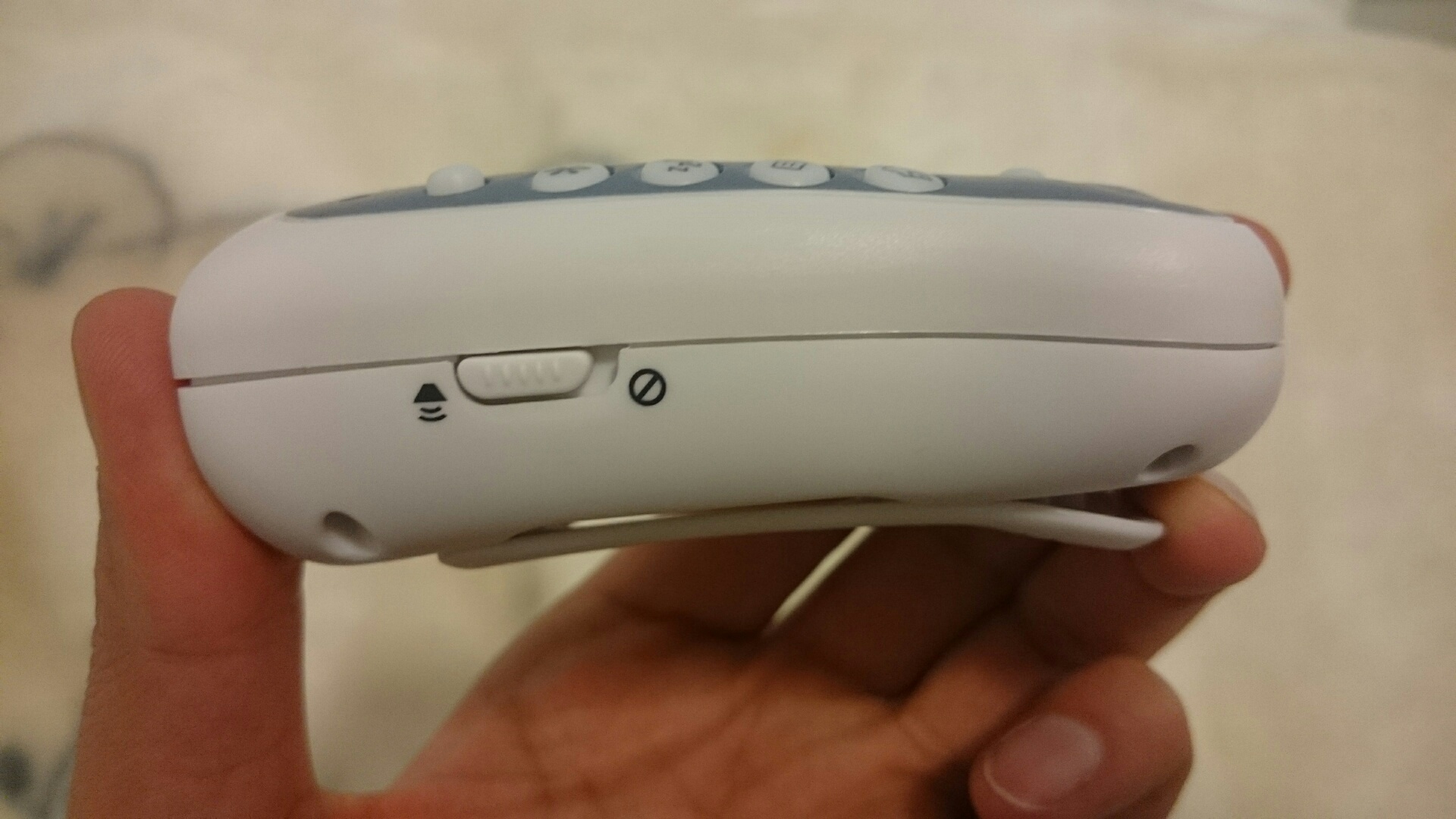 There are four timers on the Itzbeen for keeping track of diaper changes, feeding, sleep or wake duration, and then an extra one to use for whatever else you may need to time. These timers are dual purpose – they can start at the press of their button and count up to tell you how long it's been (get it, itzbeen) since you last changed the diaper. They also can be set as alarms, so for example, if your baby needs to take a medication every 4 hours, you can select a different timer to go off in 4 hours, and the Itzbeen will beep and let you know it's time for the next dose.
The alarm feature is excellent, and the beep noise is about a medium sound level – not as loud as an alarm clock, but loud enough to hear. You can also disable the sound, which is nice because the buttons themselves beep when pressed, which could be annoying or disruptive at night. The Itzbeen also features a clock, so when your baby wakes up in the middle of the night, you know just how little sleep you've gotten. The last excellent reminder feature is just for the moms – there's a sliding button on the bottom to remind her which side she last breastfed or pumped on; breastfeeding moms find this feature very helpful.
How It Works
Using Itzbeen is simple. To use as timers, all you do is press the button when a task has been done, and the timer starts counting. Just push the button again to clear the timer and start over next time. You can also turn any of the timers off by pressing and holding the button until it flashes "off." To use the alarm feature, you press and hold the button until it blinks "off" and then press again and it will start increasing by increments of 30 minutes, once you get to the amount of time you want, wait for a second and it will set and go back to zero and count up until the alarm goes off.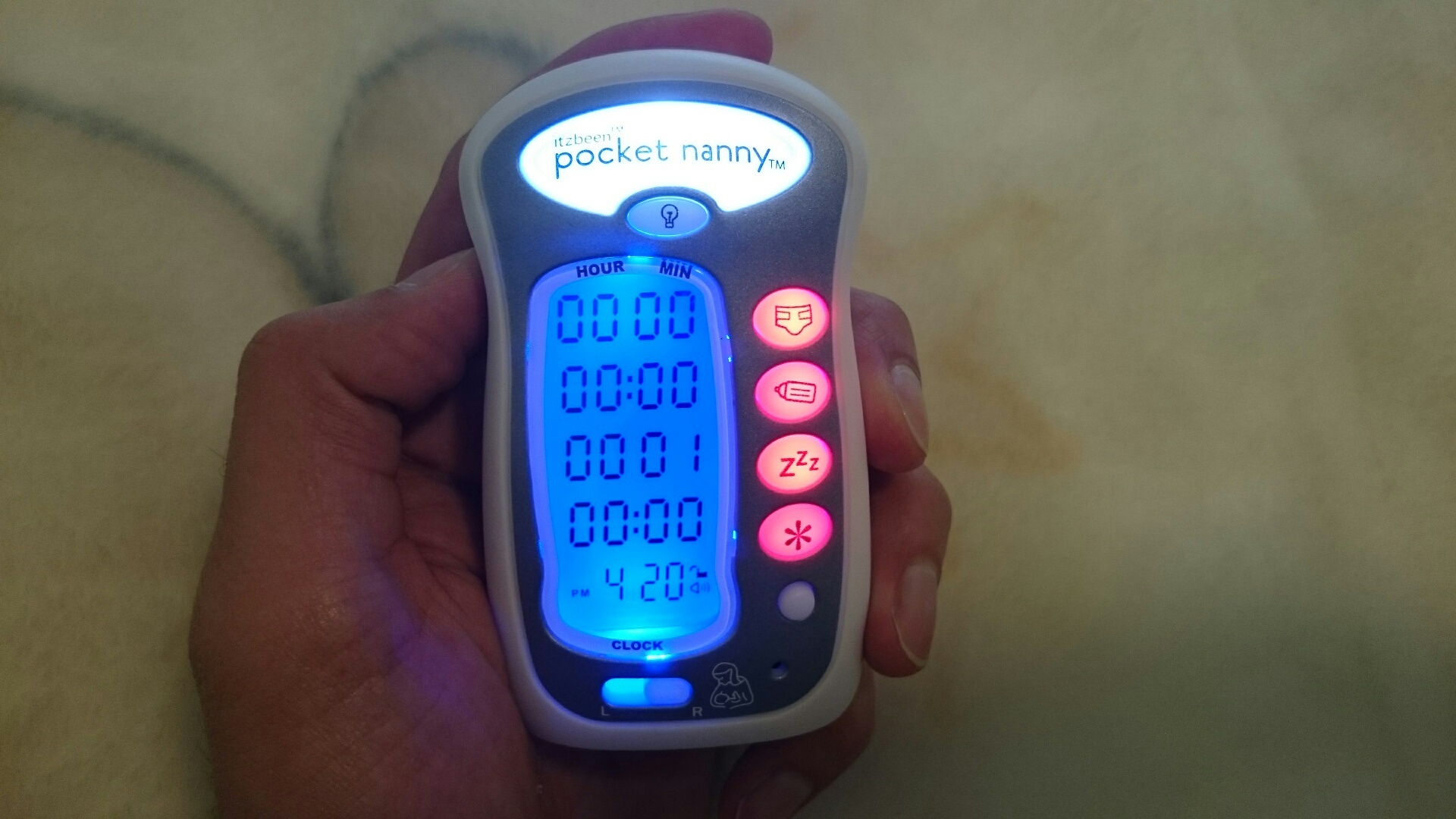 The Itzbeen is an excellent device to use all day and night. A backlight button makes all the buttons, and the display glows blue, so you can see what you're doing during those 12 (and 2:30, and 5 and 6) am feedings. The buttons glow red, an easier-on-the-eyes color in the middle of the night when they go off in alarm mode. The Itzeen also features a flashlight or nightlight at the top, which can help with middle-of-the-night diaper changes.
The one drawback to Itzbeen is that it does not log data to be saved long-term, but that's not what it was designed for. There are several phone apps on the market that do that job, but all in all, this timer is much more user-friendly, and really, do you need to save a record of your baby's BMs forever?
The Itzbeen Pocket Nanny is a definite must-have for sleep-deprived parents. You can find more information about it on the Itzebeen website. The Itzbeen retails for $24.99 and can be purchased from the Itzbeen website, Amazon, or several other online retailers.