Designed by Guatemalan industrial designer Juan Carlos Noguera for the 2008 Peugeot design competition, the Peugeot Velocite is a stunning hybrid concept car.  The car features a three-wheeled chassis with a beautiful roadster design that would appeal to younger buyers.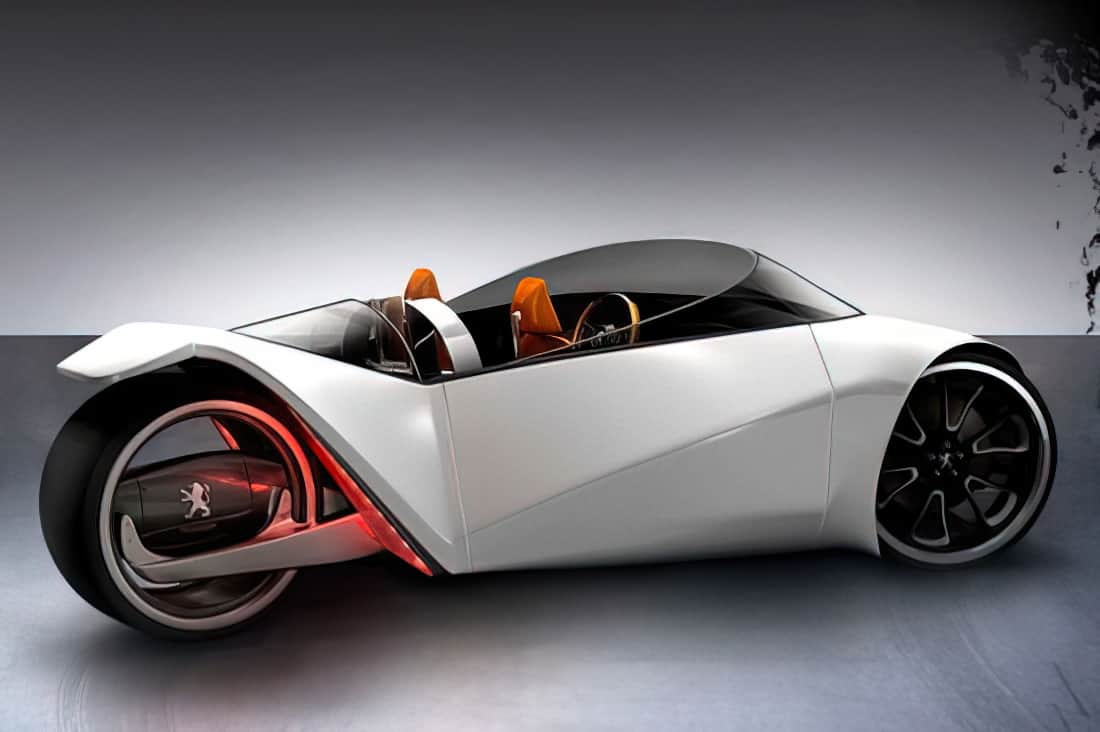 The car is constructed using composite materials and is powered by a low-resistance electric motor, housed inside the rear wheel.  The electric motor also acts as a generator to recharge the batteries when decelerating and on downhill roads.  Not only does this help with the recharging of the batteries but it also acts as a braking system, reducing the load on the brakes, which in turn, helps the brakes last longer.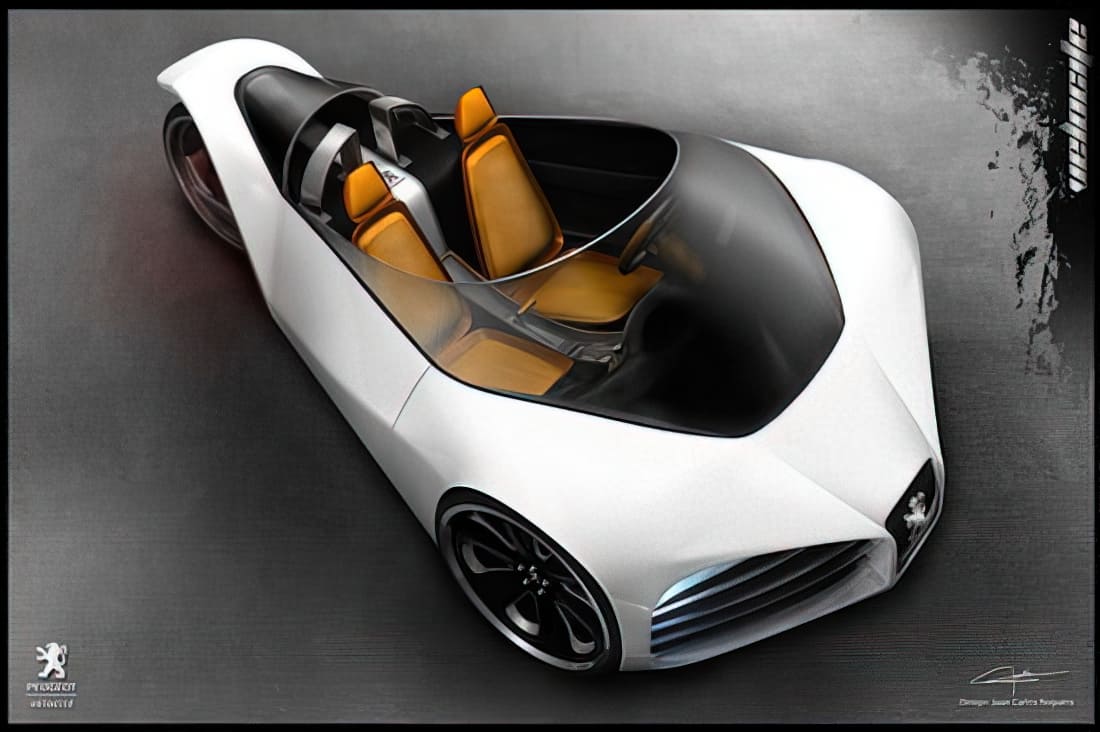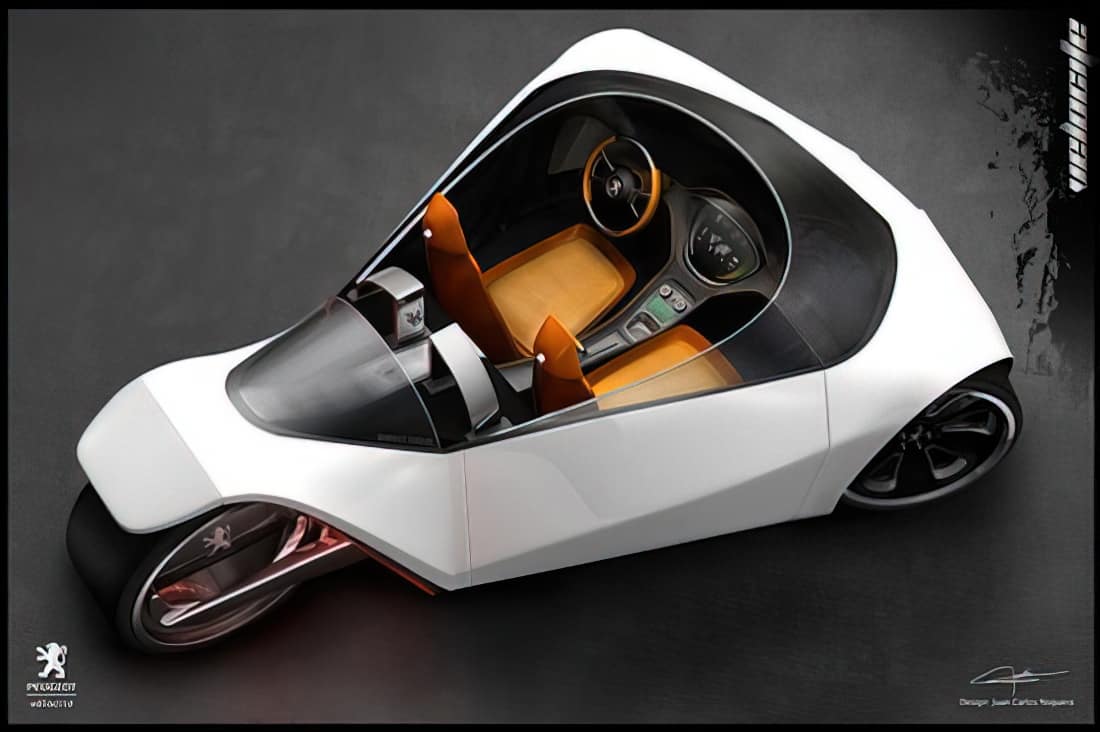 The rear of the car is designed like a motorcycle for simplicity and features a single sided swing arm and a motorcycle suspension.  The interior is also designed with simplicity in mind with a small number of buttons and knobs and a big touch screen display to keep the driver informed of what's going on in the car.