It isn't hard to love a well-built car ― one with sleek lines and a loud engine ― but for many gentlemen, it is exceedingly difficult to explain why such love exists. An appreciation for the machine doesn't necessarily come with an understanding of the mechanics, so many car-lovers struggle to contribute meaningfully to conversations about cars. A failed attempt at car talk can be awkward and embarrassing, yet it can be hard to avoid vehicle discussions in masculine company.
Practical experience ― i.e. getting elbow-deep in a car renovation ― is the best way to learn about cars enough to talk about them comfortably, but few modern men have the time and interest in getting greasy from a broken-down beater. Instead, these simple, clean solutions should patch up anyone's car knowledge enough to ease conversation.
Learn Basic Vocabulary
The primary reason most people struggle to engage in car talk is they don't understand the language. Many of the terms used frequently in car talk do not appear in other conversations, and context clues rarely help listeners comprehend the meaning of unknown vocabulary. Even recognizable words and phrases, like horsepower and V engine, are rarely explained, though you might hear them dozens of times a day on car commercials.
Unfortunately, you probably won't find a short-and-sweet automotive language course at your local community college. Instead, you should find car blogs that contain glossaries of common and uncommon car terminology. If you are a true beginner, you might devote your initial searches to explanations of car parts and functions. Then, you can improve your vocabulary with more advanced terms, like the deluxe options available in more elite vehicles.
Follow Trends
Cars are constantly changing, especially now that consumers are pushing car manufacturers toward greener methods. Thus, much of car talk revolves around current and future trends within the car industry. Currently, autonomous automobiles are some of the hottest showpieces at nearly every car show, but less obvious changes to vehicles' looks and feels ― like wheel size or window shape ― are also frequent topics of conversation in automotive circles.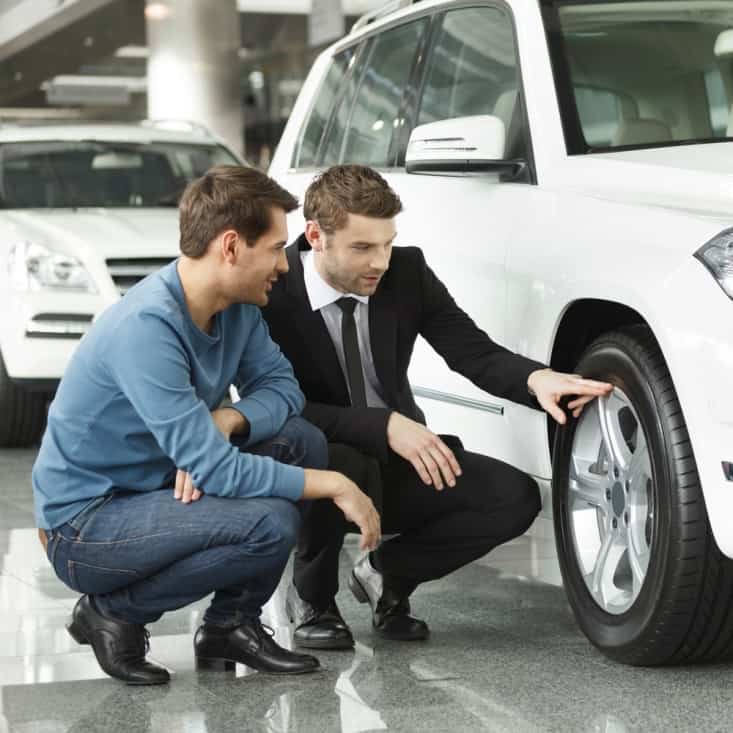 Trend-seeking is a major pastime for car guys, and a few major magazines include "trend" in their titles to catch attention. However, for better information on future automotive fads, you would do better to go to the source. Car shows always highlight the up-and-coming features soon to grace the streets, and attending a few conferences a year will keep you ahead of the trend curve. Additionally, car salesmen tend to have their fingers on the pulse of what styles are selling now, so cultivating a few friendships at dealerships will allow you to stay informed about the latest and greatest makes and models.
Understand Modifications
Except for the most luxurious car brands, few cars come off the lot with all the bells and whistles that car guys want. Aftermarket modifications tend to be the best way to customize a vehicle to your particular taste, and car talk sometimes veers toward the best and worst types of mods for any given car. Unfortunately, modification options number in the thousands, and not all of them are entirely beneficial to performance and appearance. Thus, to avoid promoting a modification that would be ludicrous for your make and model, you should familiarize yourself with useful mods by ingesting as much car media as possible.
There are a handful of television shows that focus on restoring automobiles, and many mention the types of fixtures they are adding to improve the look. Other programs, like racing shows, might explain specific mods for boosted performance, like the bee-r rev limiter or the racing alternator. You can also scour the Internet for mod vendors, which usually provide limited explanations of mods' uses. Since mods are a relatively unknown field of car knowledge, speaking about various modifications is a massive step toward being a tried-and-true car guy.
Let's take a Chevy S10 for instance. You can buy the best chevy exhaust manifold for your truck and upgrade and reduce the temperature of your engine and reduce back-pressure. All of this can help you in the long run when you're trying to get the most mileage out of your car or truck. It's important to understand what each part does so when you're wanting to talk like a car guy, you know exactly what you're saying.
Practice Engaging
Finally, practice makes perfect. You will gain more skill in car talk the more you flex your newfound vocabulary and knowledge. In the beginning, you might experiment by engaging with online car guys in forums around the Web. Eventually, you should start displaying confidence in understanding topics and expressing your own thoughts, making you a proficient car talker at last.