Now a days flat-black is the "in" paint job, you see a lot of tuner shops painting high end exotics such as Lamborghini Murcielago's and Mercedes SLR's, to name a few, flat black.  These companies spend thousands of dollars on painting these works of art.
If you like the menacing look of flat black cars but don't want to spend thousands on a paint job, well, now you can get the flat-black look for only $120!!!  That's partially right, you're not going to paint the car flat-black but instead vinyl it, like user djaemac on e90 Post.
Djaemac paid $120 to buy 25 yards of vinyl and 2 quarts of application fluid and did all the work by himself, with a little help from his fiancé.  He spent 8 days to complete the car, not 8 full days, he worked on his car in the evenings after coming home from work.  Other "tools" he used for the "paint job" were a felt squeegee, a heat gun and an X-acto knife.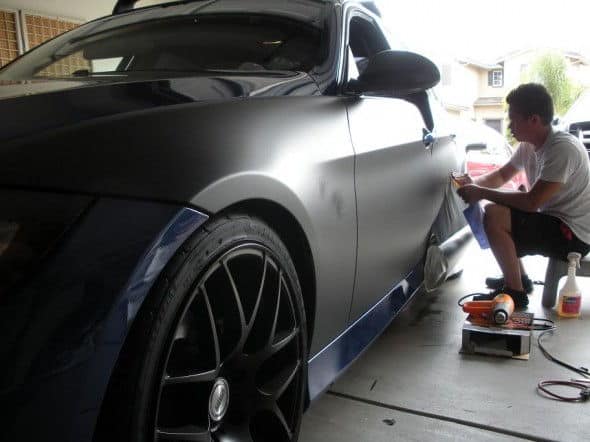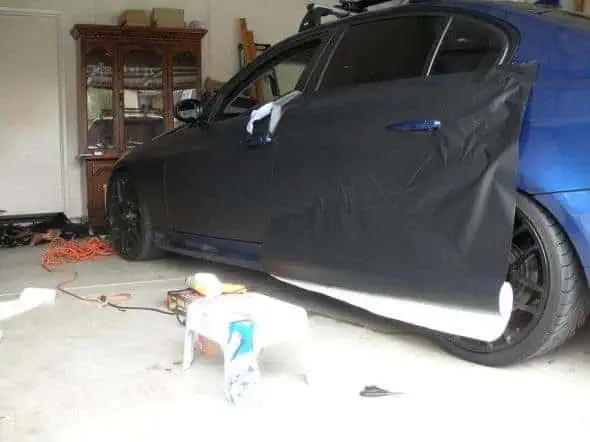 Below are some pictures of the BMW 330, the car looks pretty good and if you consider how much money he spent on the process and the fact that he didn't have any experience doing this type of stuff, we think it looks amazing.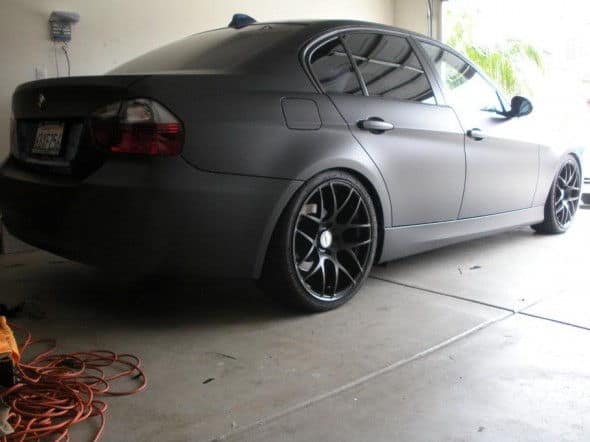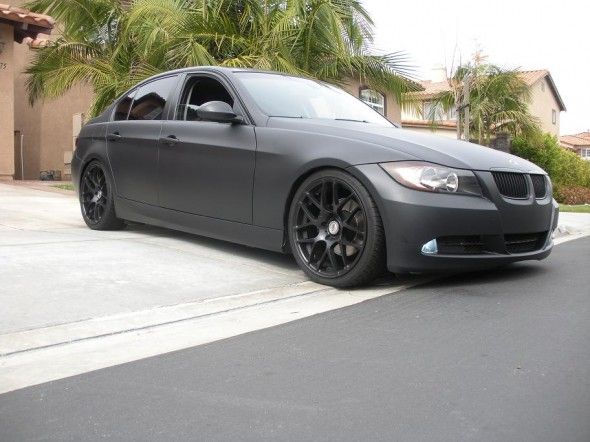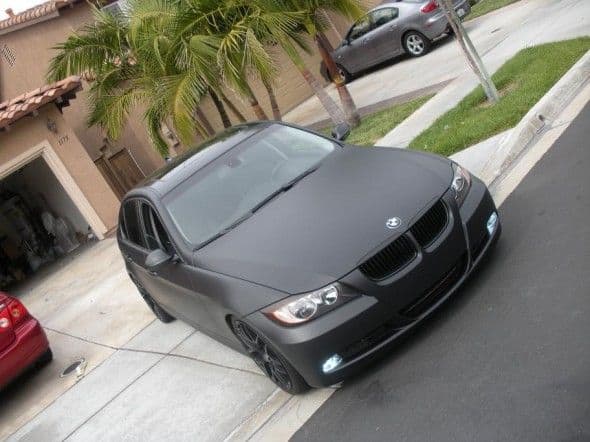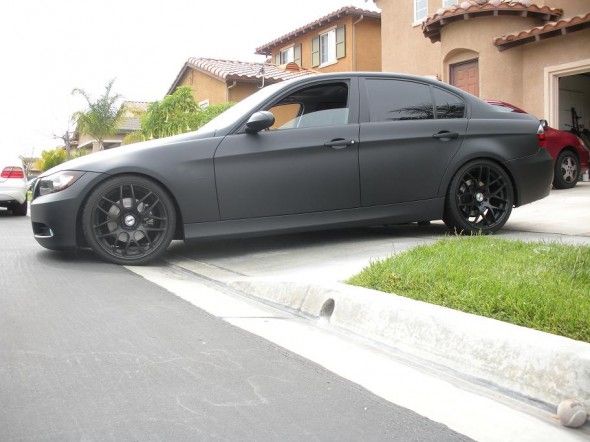 [Pictures Source: e90 Post]