Keeping up with a rambunctious child is no easy feat. Their energy is seemingly never ending, and by the end of the day, you're absolutely exhausted.
Now throw chronic illness into the mix. You want to spend time playing with your son or daughter, but people with chronic pain know that there comes a time when it's important to acknowledge that a break is needed – and that's okay. But that doesn't mean your child is going to slow down – so how do you keep up when your life is impacted by chronic pain?
Daniel, a father of one active four-year-old, has shared his chronic pain story with brands such as To Better Days in the hopes of letting others know they're not alone.
Fatherhood and Living with Chronic Pain
No matter your experience with chronic pain, the impact it can have on fatherhood can put plenty of important bonding experiences between father and child on hold.
"My son, Harley, is four years old and he needs a lot of attention. He's an active child who needs to keep busy and wants to play a lot," says Daniel, a 35-year-old construction site manager. Daniel started experiencing chronic lower back pain four years ago.
"After 15-20 minutes of playing football with Harley, I need to lie down on the grass to give my back a break."
Playtime with his son comes hand-in-hand with plenty of breaks to reduce pain. It can be frustrating when moments of fun with his son have to be put on pause in the name of pain management. However, Daniel lives with his spouse and knows it's okay to ask his wife for support while he takes some time to recharge when he needs to.
Remember, being a father doesn't mean running around with your child 24/7. You don't have to parent in any one particular way, especially when living with chronic pain. Let go of guilt, because you're doing the best you can.
"To this day, doctors can't tell exactly what is wrong with me," says Daniel, which means that there is seemingly no end in sight for his long term pain. However, that doesn't mean he has given up on his journey of finding pain management.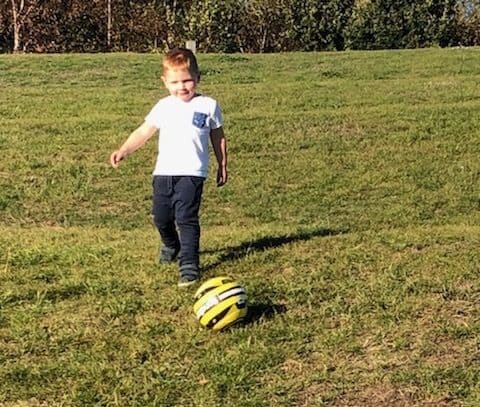 Tips for Parenting with Chronic Pain
Learn what type of pain management works best for you
Long term pain management is essential for every father who lives with pain.
"To manage the pain, I tend to use strong diclofenac and ibuprofen gels, which I apply first thing in the morning and sometimes reapply during the day," says Daniel.
In addition to pain medicine, he has also found relief from To Better Day's all-natural Active Patches, which can be stuck discreetly onto the body at the source of the pain and include ingredients that have been proven to improve the health of joints, nerves and muscles. Another way to treat chronic pain is yoga, which a physical therapist may recommend because it can be a great way to relieve tension and help you sleep.
Talk about it
You may have also learned to make silent adjustments in day-to-day life while you live with pain, but it can be helpful to talk about your chronic illness as you never know who is going to have information that could help you find relief. You're not alone in your pain, and more often than not, others experiencing chronic pain syndromes themselves are happy to share insights on pain management as well as emotional support.
Chatting with a support group may give you the opportunity to compare notes with other people living with chronic pain and provide you with the answers you need to take the next step in your pain management journey. Many psychologists specialise in helping both parents and people with chronic pain as well.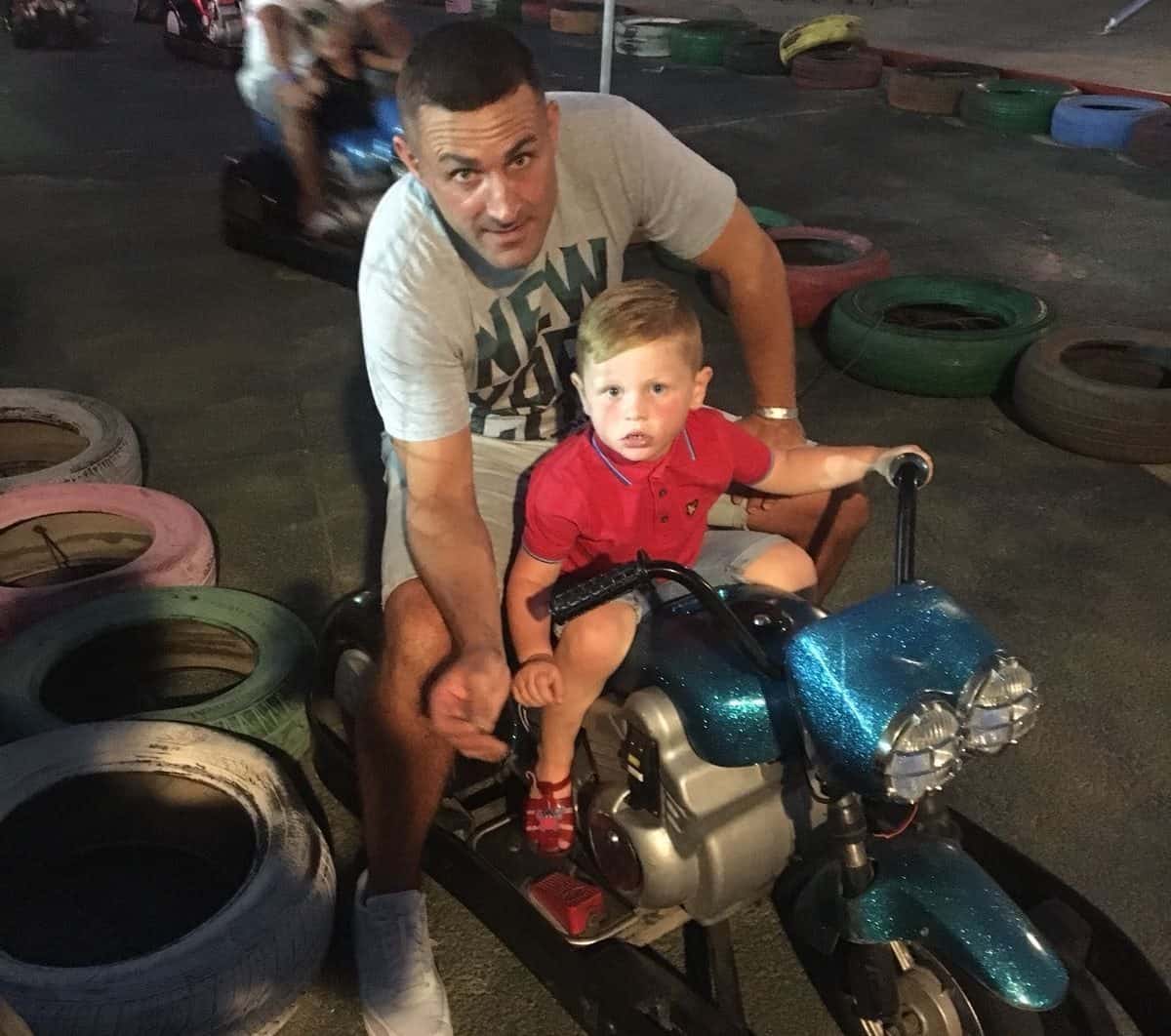 Pain may affect your parenting, but that doesn't mean you're a bad father. It's understandable that adjustments are needed to reduce pain. Ultimately, you know what is best for you and your family, which means that you can parent in a way that is right for you.
So give yourself a break from guilt and embrace the good moments. A positive outlook goes a long way, especially in the eyes of a child. As long as you let your kid be a kid, and accept help when you need it, you're doing better than you know.