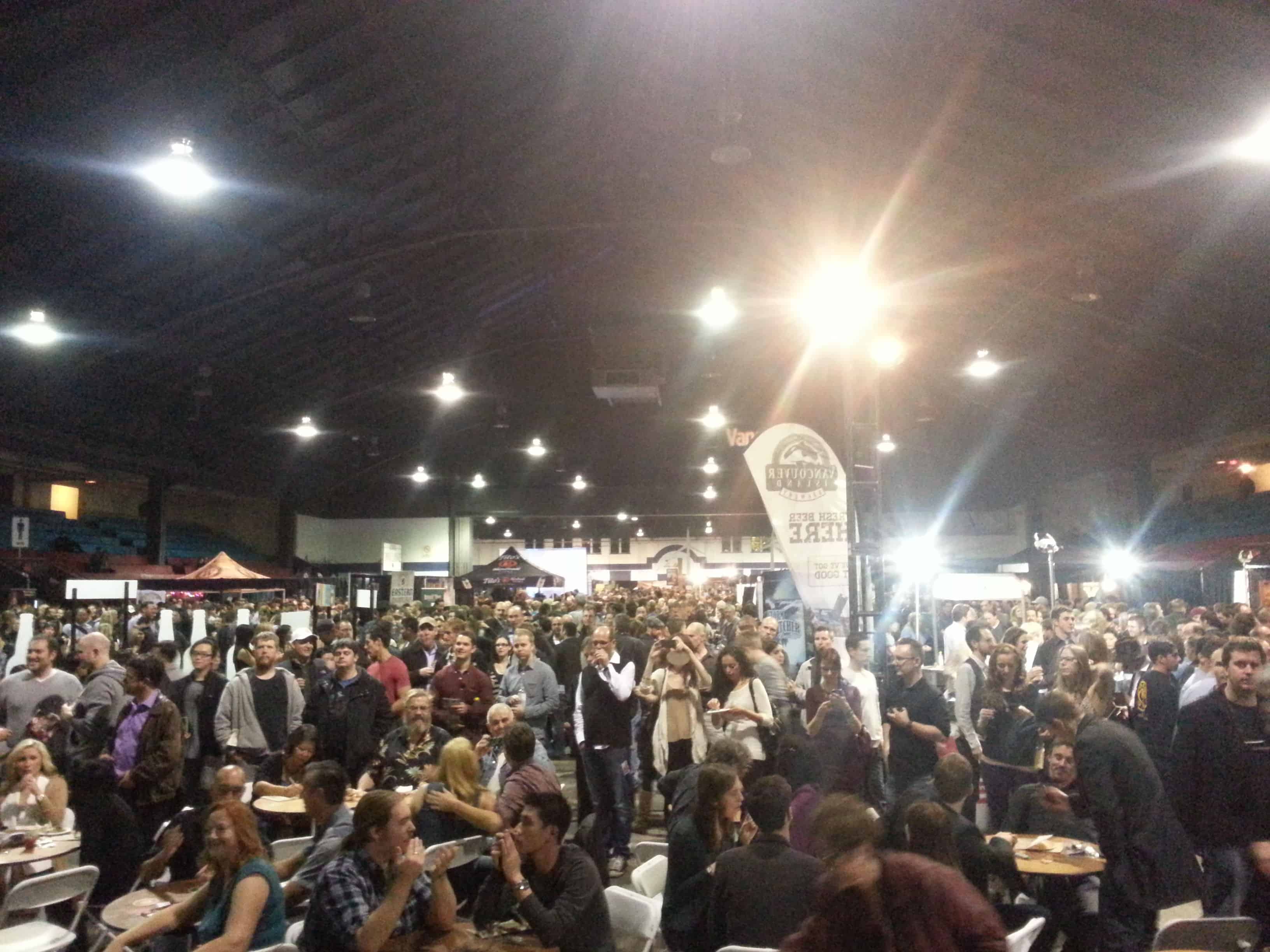 It is said you know you live a life of luxury, when you poison yourself for recreation. And god knows, I came close this year thanks to great people, like Executive Director Adam Bloch, who organize and participate every year at Hopscotch Festival in Vancouver. Going on 18 years strong, there's little sign of slowing down. As cliché as it to describe my joy as a 'kid in a candy store', I was smiling from ear to ear, all day and all night long.
Saturday began at 11am, with the Glenmorangie Master Class hosted by Brand Ambassador Ruaraidh MacIntyre at the Legacy Liquor Store in Olympic Village. A very delightful experience was thoroughly embraced as he guided us through the five offerings; The Original 10 years, Quinta Ruban 12 years, Nectar D'or 12 years, "Extremely Rare" 18 year old, and the 19 year old single malt Ealanta, which was, without hesitation, a work of art. With a very wee hint of pepperiness, even to begin to describe this unique smooth profile would be an understatement no different than it is to describe the catharsis encapsulated by driving a classic automobile.
Undeniably, some would argue differently with the preferential treatment preceding with the backroom art of blended whisky, with the likes of Johnny Walker Blue Label. By noon, all warm and fuzzy as in previous years, I was feeling right at home under the tutelage of Johnny Walker expert, Michael Nicolson. Though it was sad to hear the Green Label was no more, is was interesting to experience my palette transform as my past favorite had easily been surpassed from the Black Label to the Platinum Label.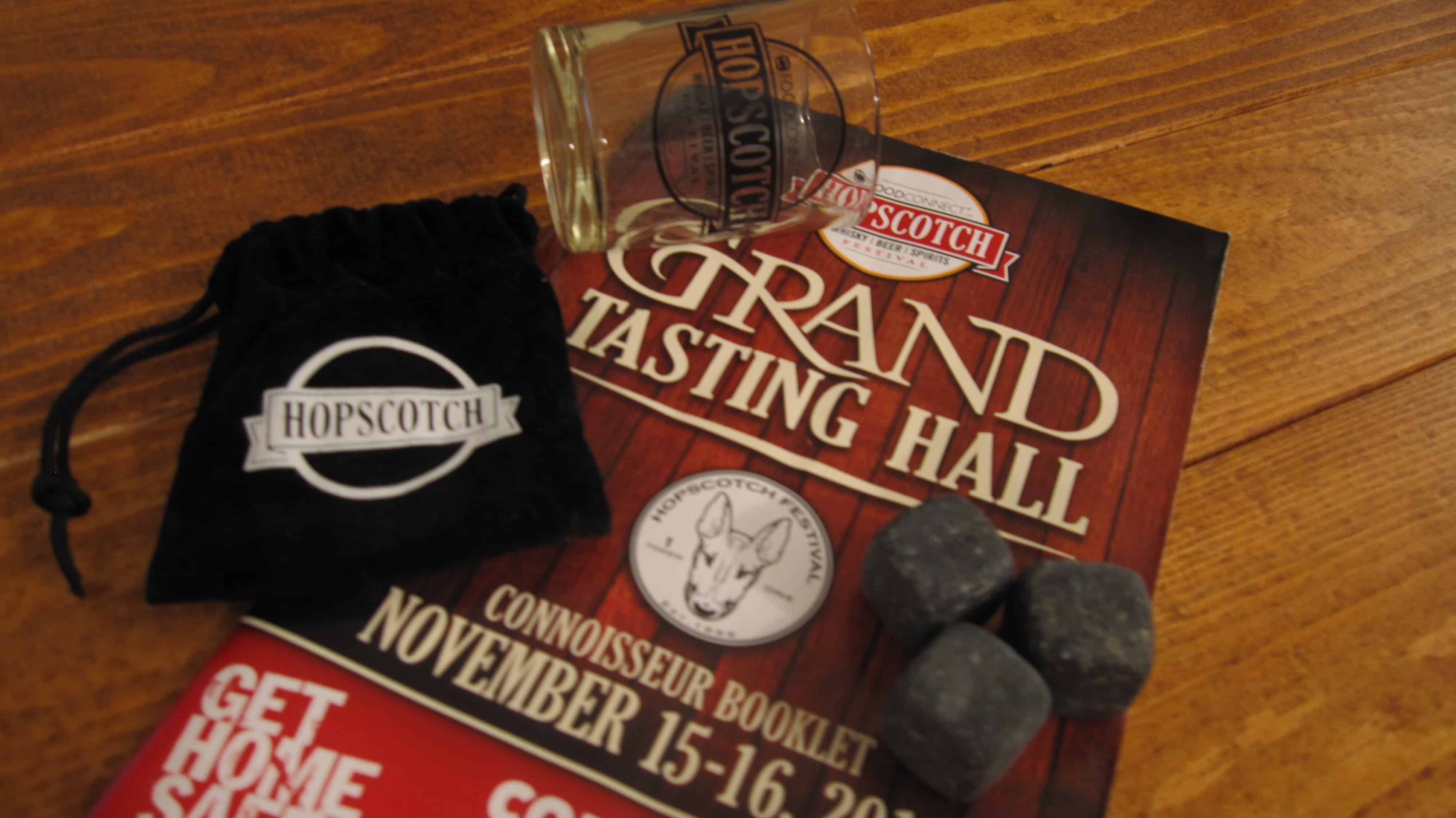 When school was out, we hit Tap&Barrell for burgers before retreating for an afternoon nap and in line at the Pacific National Exhibition just before the rush at 6pm. With sample glass in hand, we waited behind the red velvet rope, jaws opening as my fellow tasters were gasping my very thoughts…Release the Hounds.
First stop was to grab our tokens, 20 for $22, to exchange at each of the booths for samples. Most beers costed 1 token each while the higher end scotches fetched up to 7 tokens.  Doing a one-eighty, I saw my first love of the night.
The guys over at Coal Harbour Brewing Company introduced me to their Smoke & Mirrors Imperial Smoked Ale. The combo of German Rauch Scottish Peated, chocolate and crystal malts instantly reminded me of one thing. This would pair awesome with any barbecue meal, much like a pulled pork sandwich from Memphis Blues.
From there, it didn't get anymore Canadian than with the Sortilège Prestige. A blend of Canadian Whisky and pure Maple Syrup created a very interesting taste. I can only imagine this is what eccentric Canadian aristocrats drink for breakfast with their pancakes. All jokes aside, I can see this on the liquor shelf next to the fireplace of a Whistler ski cabin.
Speaking of winter, if there was one drink I had to fully endorse from the evening, Tree Brewing's Vertical Winter Ale would take the crown. As Granville Island Brewing's Lions Ale being my long time favorite, the acquisition by Creemore Springs, a subsidiary of Molson Coors, has led me to believe that quality has been sacrificed in recent years in the hands for larger production. But this, however, surpasses it with a much smoother vanilla profile. Come early spring when it slowly disappears, you're going see me running around every liquor store in town, hoarding them by the cases loads, to ease my addiction into the summer.
But don't tell that to Folland (@VIB_Folland) over at Vancouver Island Brewery, as their Hermannator Ice Bock is as stiff of a competition as to what I would imagine her Roller Derby stiff arm. This German Eisbock, aged for 3 months in a cold tank, is a much deeper body when compared to the lighter Vertical. No doubt they'll be sitting next to each other in my fridge this winter. And after looking at their site, I'm probably going to give a shot at their recipe for Hermannator's Famous Chili – The Terminator.
Another beer which I would love to give a thumbs up on is Samuel Smith's Organic Chocolate Stout.  When on my hunt looking for a proper chocolate stout, I'm usually left disappointed by a mild harsh aftertaste or an over pronounced chocolate flavor  that poorly blends with roasted malts. But this was not the case. The organic chocolate malt and organic cocoa blended here was as complementary to each other as if each one was humbling lowering it's top hat to the other. Well done, old chap.
With all the beer to be had, there was nothing like a whisky break when meeting with Michael Nicolson once again and who introduced me to the smoky bliss of the Talisker 10 year old, easily leaving the Black Label in the dust. And when your 10 year old taste like this, I think I'll die a happy man once I try the 25 year old.
The Full Gallery