In 1944 during World War II, Italy's Emilia Romagna region was home to the Gothic Line, the German forces' last line of defense against the Allies along the summits of the Apennine mountain ranges. Over a long series of battles between Autumn of 1944 and Spring of 1945, the Allied armies breached the Gothic line in two locations in Emilia Romagna, the Adriatic, and the central Apennine fronts. This breach was known as Operation Olive, or The Battle of Rimini. Over a million soldiers participated, making it the largest battle in Italian history.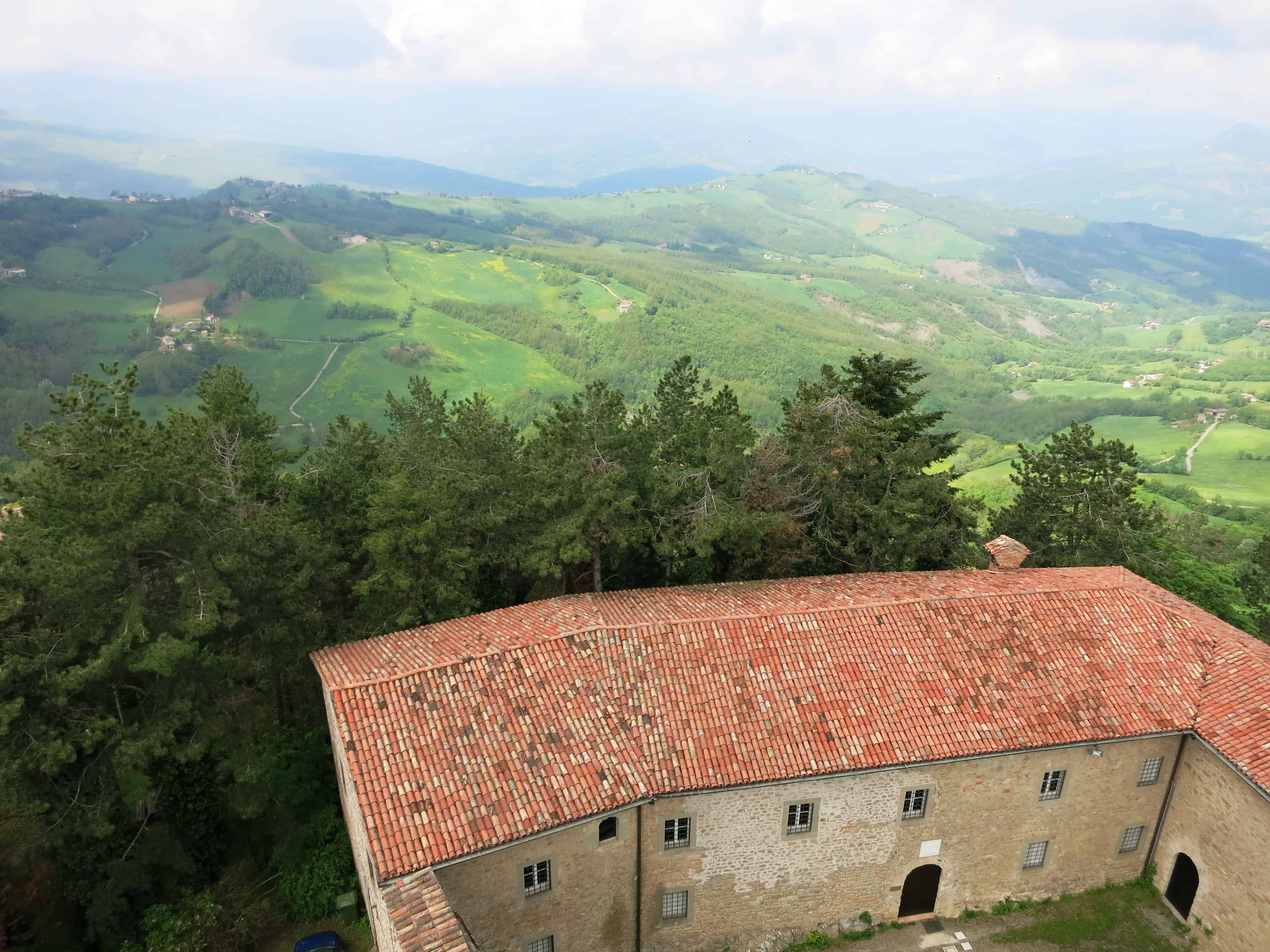 Despite becoming one of the most significant places from World War II, very few tourists flock to the beautiful green hills and quiet villages of Emilia Romagna to entwine themselves with a piece of history. Even less visit Montese. This is although Italy is the fourth most touristed country globally.
Whether they realize it or not, one of the main reasons any traveler explores Europe is to experience the rich history, from wars to ancient architecture, for themselves. Even if you fell asleep every day in High School History class, it is impossible to deny the attraction of learning when you're staring at an ancient Roman building instead of a page from a history book. This is especially true when you're learning all the legends, facts, and stories that are not covered in Mr. Feeny's World History class a la Boy Meets World.
Today, Emilia Romagna is a peaceful region full of beautiful cities and villages with canals and breathtaking architecture.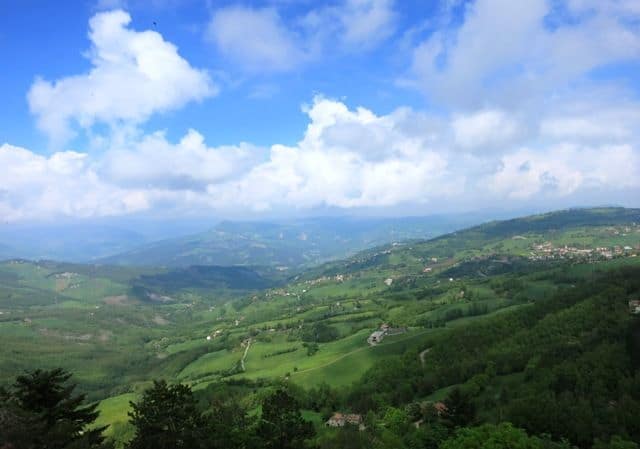 While wandering through the peaceful hills, visitors seeking some more educational travels can better understand this battle's significance to Emilia Romagna and World War II by visiting one of the actual sites where it took place in Montese in the Province of Modena. The fortress seen below, dates back centuries ago to what is believed to be the thirteenth century. Despite different conflicts that threatened to destroy this castle, it is still around today. Count Cesare Montecuculi is why he acquired the castle in around 1390 to rebuild the fortress's structure into what we see today. However, it seems just about every century after the fortress was partially destroyed. This is especially true during World War Two, and only since 1998 has been restored and in public use.
The Historic Museum of Montese in the Province of Modena is housed in the town's library or castle.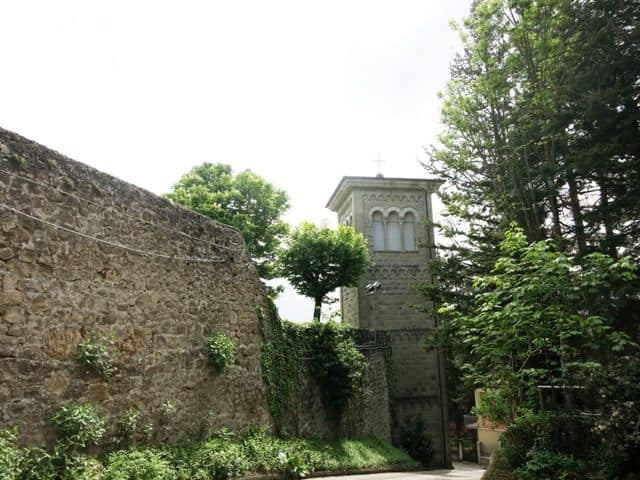 The castle houses artifacts and war materials offer a glimpse into the history of Emilia Romagna during World Wars I and II. Part of the museum is dedicated to Brazilian forces who were the ones to liberate Montese in 1945.
As I wandered through the castle and glimpsed at a few of the village's library of rare letters and texts from and about the battle, I was stricken with a melancholy feeling, as if I couldn't fully comprehend the power of standing where thousands of other men once stood and fell.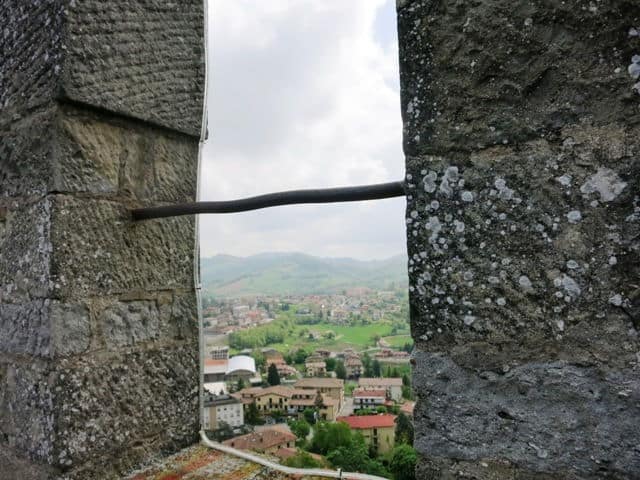 Looking out over the beauty and peace of the Emilia Romagna hills, it was almost impossible to believe that such a serene place once held such wanton devastation, and yet there it was, staring me in the face.
It occurred to me, having never been much of a historian myself, that this is why people go to museums in the first place. Not only to look at where we've been but to take a look at where we are now. It's odd to think about a place that once held death and struggle, but my visit to the museum left me with an honest dose of hope.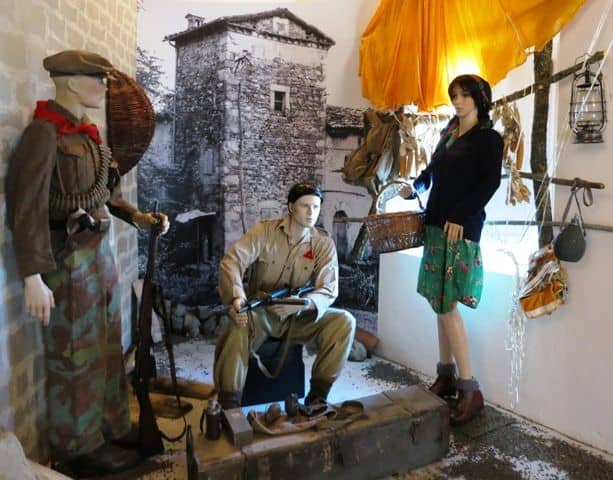 Despite what had transpired here, Emilia Romagna survived, its people survived, and the region continued. It flourished into one of the most beautiful countryside I had ever seen. It lives up to the hype of the Italian countryside cliche made famous by Hollywood.
Museums like the Gothic Line remind us that it is possible to come out of even the darkest moments in our history and become prosperous. Even more fascinating is that many of the museum's visitors are veterans who once fought in the area. If you are fortunate enough, a tour group of veterans might even be there when you visit.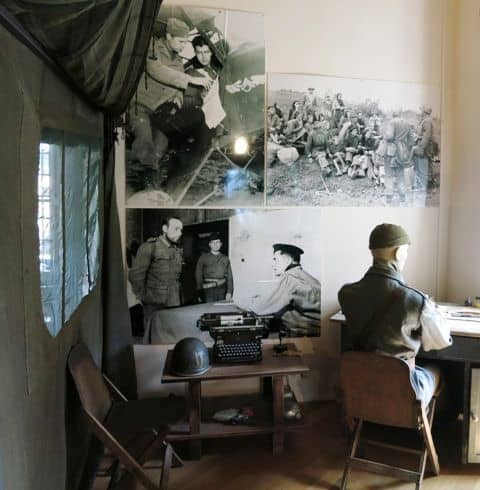 Their stories put the abstract reality of war into a realistic perspective. Watch a few of interviews with Italian veterans from the Gothic line:
However, for this to occur, we must remember the events past, to see their influences and the lessons they offer. As a traveler, I'm always concerned about the next place I'm going, the next exciting thing I will do. For me, and for Emilia Romagna, it's essential to stop and remember where we've been.
To arrange a visit:
Via della Rocca, 291 – 41055 Montese (MO) ITALIA
tel 059.971122
Note: My trip to the museum was provided complimentary in collaboration with Blogville, Trekking Italy and the Emilia-Romagna Region Tourist Authority . Opinions expressed above are my own.