Salmon is one of the most nutritious foods on the planet. This popular fatty fish is loaded with nutrients and may decrease risk factors for several diseases. In addition, salmon is also tasty, versatile, and widely available.
Perfect Salmon Meal – Oshēn Salmon
Meal prep has never been easier. Try the Entertainer – Oshēn Salmon, which is rich in omega-3 fatty acids and packed with protein. Oshēn Salmon offers great nutritional benefits, rich in protein, packed with B vitamins, potassium, and selenium, all to benefit weight control, reduce inflammation, and improve heart disease.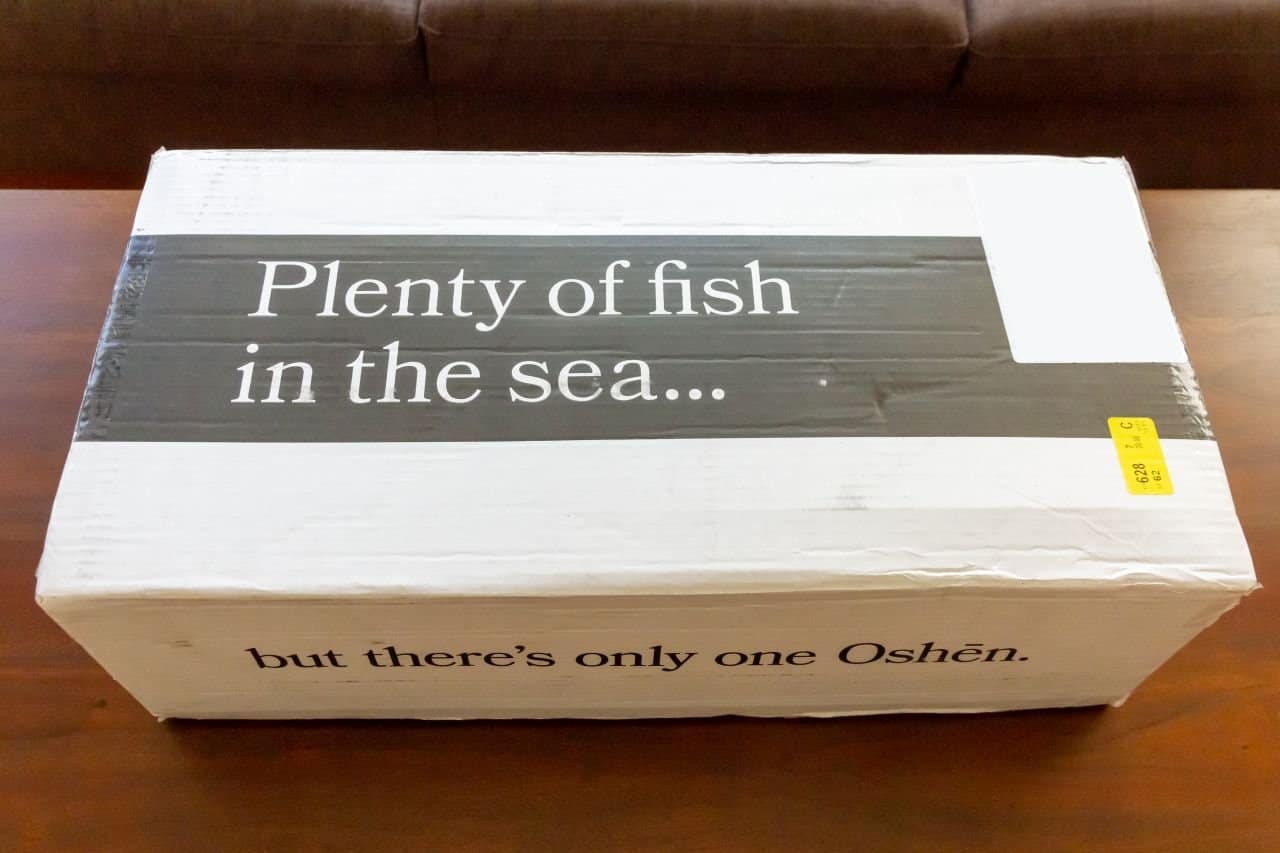 The Entertainer package from Oshēn Salmon includes two, 2.5Ib fillets packaged in a skin pack to preserve freshness and taste. Each box contains 5Ibs of fresh, skin-on salmon.
Not ready to eat it right away? You can store the salmon package in your refrigerator for up to a week or freeze in original skin-pack packaging for up to a year.
Salmon for Your Health — Rich in Omega-3 Fatty Acids
Salmon is one of the best sources of the long-chain omega-3 fatty acids EPA and DHA.
Unlike most other fats, omega-3 fats are considered essential, meaning you must get them from your diet since your body can't create them.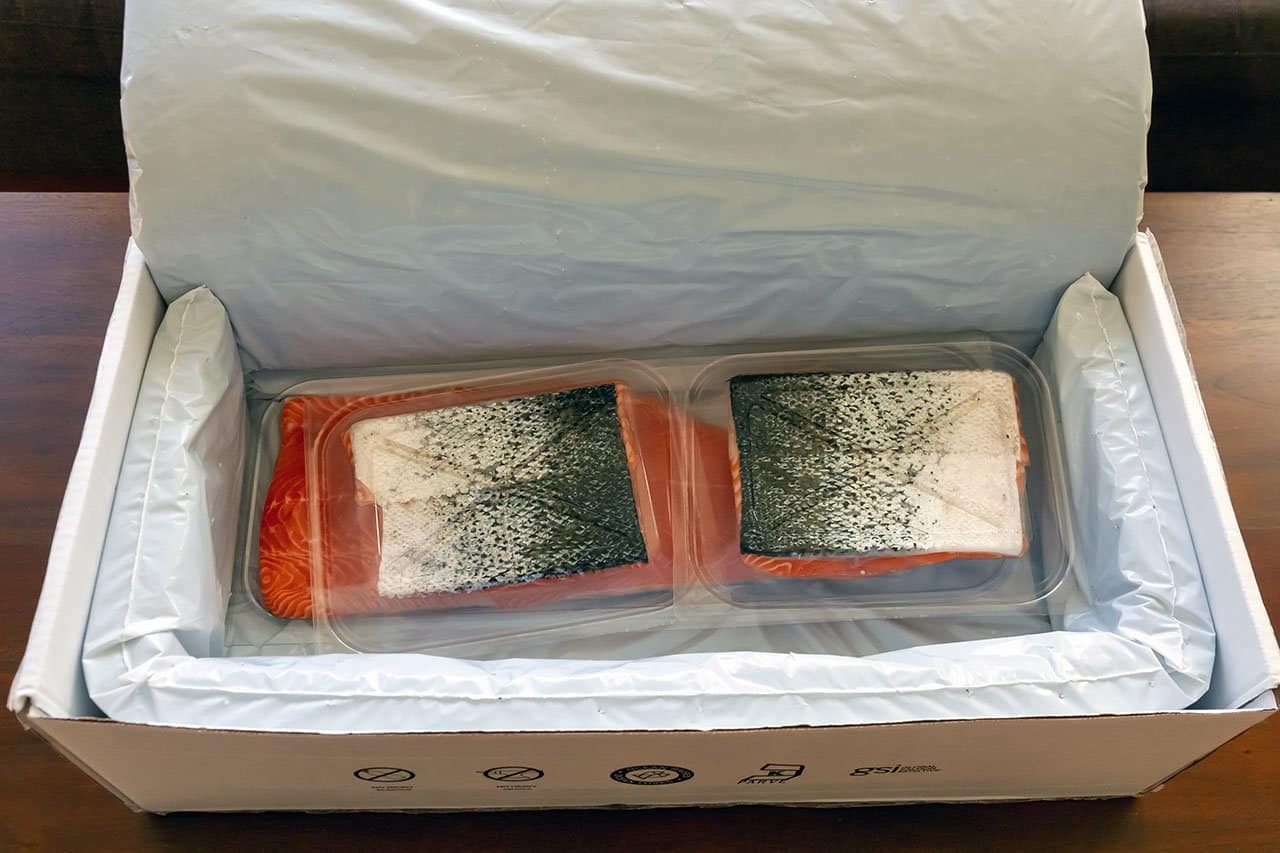 Although there is no recommended daily intake (RDI) of omega-3 fatty acids, many health organizations recommend that healthy adults get a minimum of 250–500 mg of combined EPA and DHA per day.
EPA and DHA have been credited with several health benefits, such as decreasing inflammation, lowering blood pressure, reducing the risk of cancer and improving the function of the cells that line your arteries.
Consuming up to four grams of omega-3 fatty acids per day can lead to significant improvements in arterial function, which is great for your heart.
What's more, studies have shown that getting these omega-3 fats from fish increases levels in your body just as effectively as supplementing with fish oil capsules.
How much fish should you eat per week? consuming at least two servings of salmon per week can help meet your omega-3 fatty acid needs.
Oshēn Overview
Oshēn's mission is to continue to provide ocean raised, ocean loved salmon that is responsibly sourced and thoughtfully packaged with the environment in mind.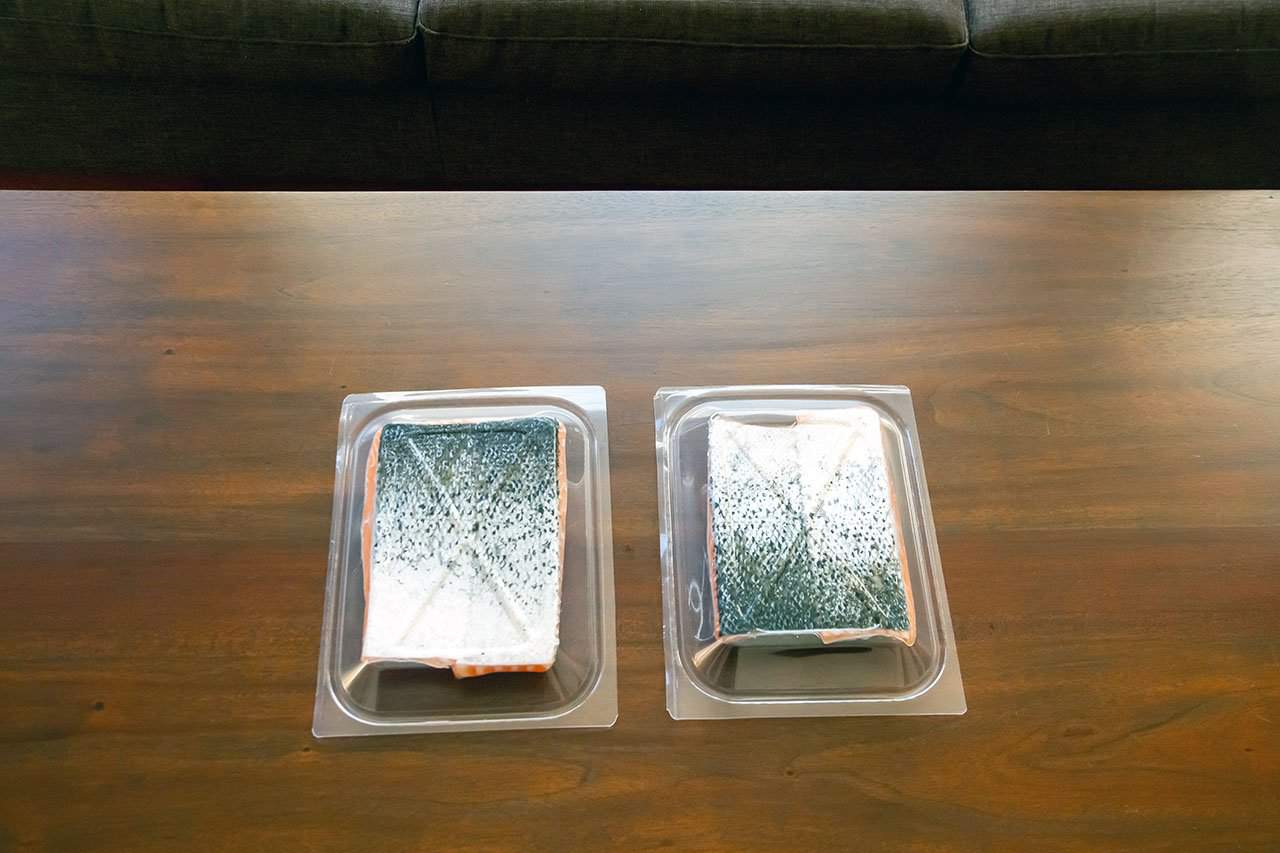 The journey of Oshēn salmon started in the isolated cold-water fjords of southern Chile, bringing you fresh, delicious salmon to your table. The company takes great care to ensure that each step, from ocean to table, is taken with responsibility, thoughtfulness, and the ultimate goal of delivering you a delicious and nutritious product that you can feel good about in every way.
Oshēn salmon offers the consumer a vibrant, delicious, and sustainably raised Atlantic salmon that has a perfect combination of healthy omega-3s (DHA & EPA). No hormones or microplastics are included in the salmon. What you are getting is wholesome salmon, and only salmon.