You've undoubtedly heard of cast iron pans and skillets before, but I'm going to bet that you've never heard of hard nitriding cast iron skillets before. They're obscure, they're relatively unique (at least in the cooking world), and I want to tell you why I believe that nitrogen hardening makes for the absolute best lightweight cast iron pans a person can buy.
But first, I'm going to say something that may be controversial: I think that regular cast iron pans suck.
I've read about the many benefits over the years, from their ability to get hot and stay hot to their wonderful heirloom quality and the beautiful seasoning they develop over the years and decades. But frankly, I don't care about any of that. I want a pan that's easy to work, that doesn't weigh as much as the armor plating in a bulletproof vest, and that doesn't need to be babied every time I go to clean it.
I want a lightweight cast iron pan that I can use just as easily as the $20 "non-stick" aluminum pans and not have to worry about it. And it was through researching alternatives to all this nonsense that I stumbled upon a process called Nitriding and a very cool company called Lehman's that does one of the few nitrogen hardened skillets on the market.
What the heck is Nitrogen Hardening?
Also known as nitriding, Wikipedia describes it as follows…
Nitriding is a heat-treating process that diffuses nitrogen into the surface of a metal to create a case-hardened surface. These processes are most commonly used on low-alloy steels. They are also used on titanium, aluminum, and molybdenum.

Wikipedia
This process is commonly used for industrial applications, such as strengthening gears, valves, and firearm components. It's highly effective, and yet we rarely see it used outside of industrial-grade products.
If you're interested in the full process and science behind nitriding, check out the article I linked above. It's pretty interesting, and given how inexpensive and effective the process is, I think it's an absolute travesty that nitriding isn't being used in more consumer goods beyond a few lightweight cast iron pans.
(Seriously, why aren't more people using this? I would love to know. If you have any information on this, leave me a comment below.)
Why are hard nitriding cast iron skillets better?
In other words, what is it about the nitrogen hardening process that makes them so much better than regular cast iron skillets? Simply put, this treatment means that Lehman's can make a cast iron skillet that's exceptionally light (under 2 lbs) while being highly scratch resistant and naturally non-stick. You don't even need to season it (I haven't in the time I've been using it, and it's been fantastic), but you can if you want.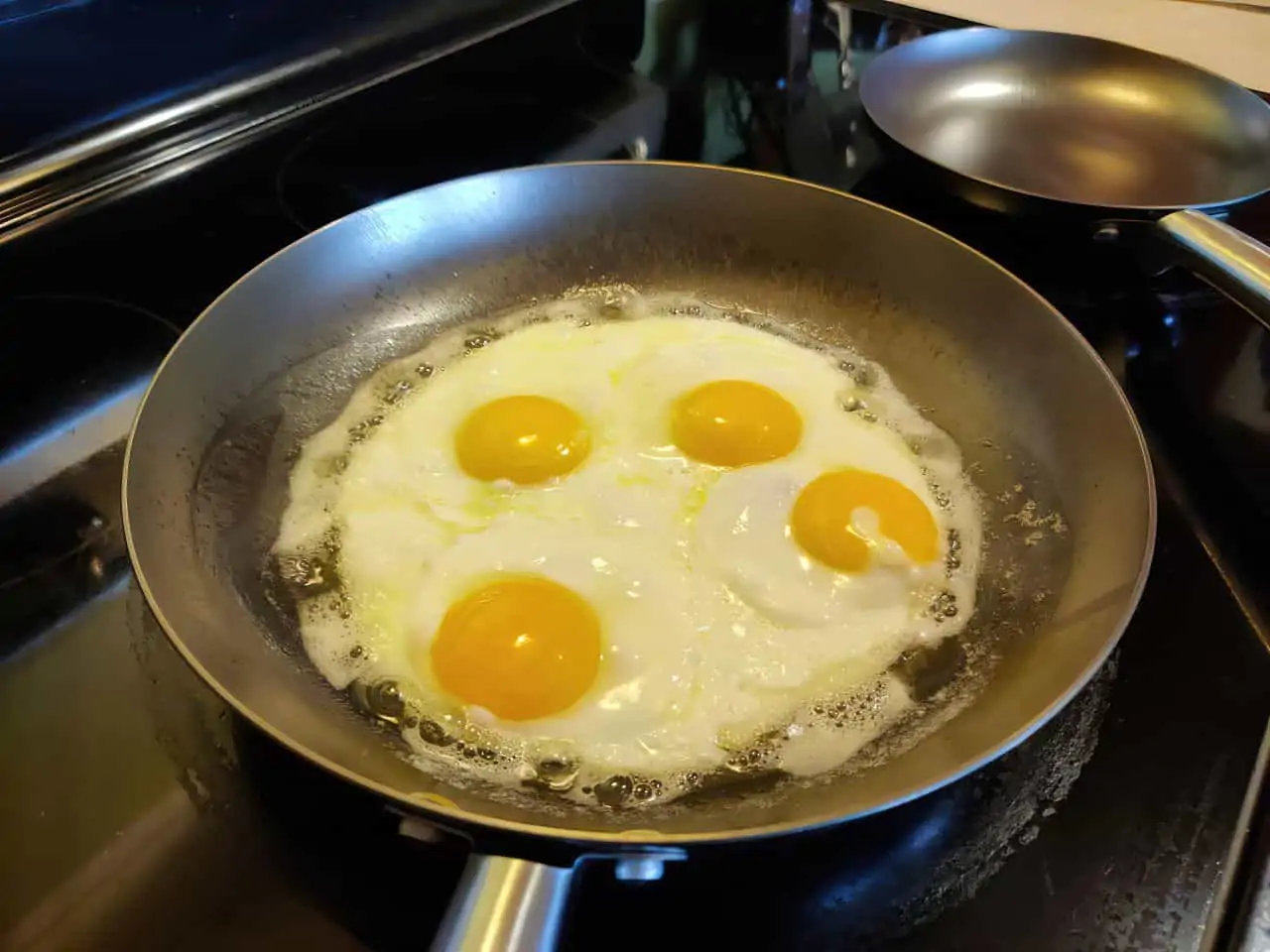 So it has all the qualities of a regular cast iron pan, but… not annoying.
How does it look after many months?
Here's a little update now that I've been using the pan for more than 3 months. In short, it still looks fantastic. I've used it probably hundreds of times or more, and it's still in great condition. I haven't seasoned it or done anything special to it, and it's still naturally non-stick.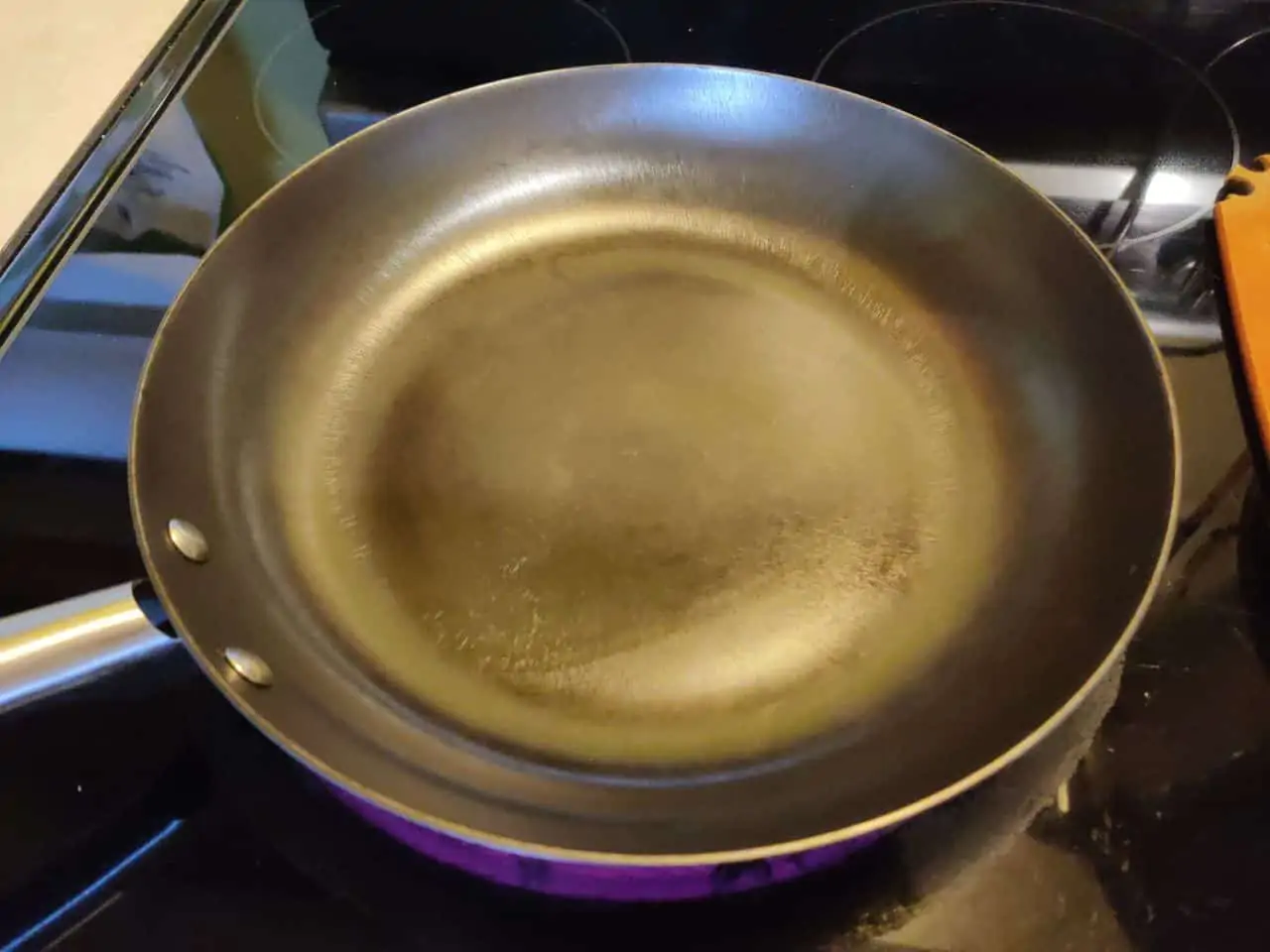 One thing I've picked up is some "chain mail" to scrub the pan after each use, especially if anything got crisped onto the surface. These are readily available for less than $10, and they make cleaning a breeze.
The surface continues to be fantastically non-stick, which is pretty exciting for me. I've never had a pan that I could use this little oil in and still get such consistent results.
And here's another update after approximately 6 months.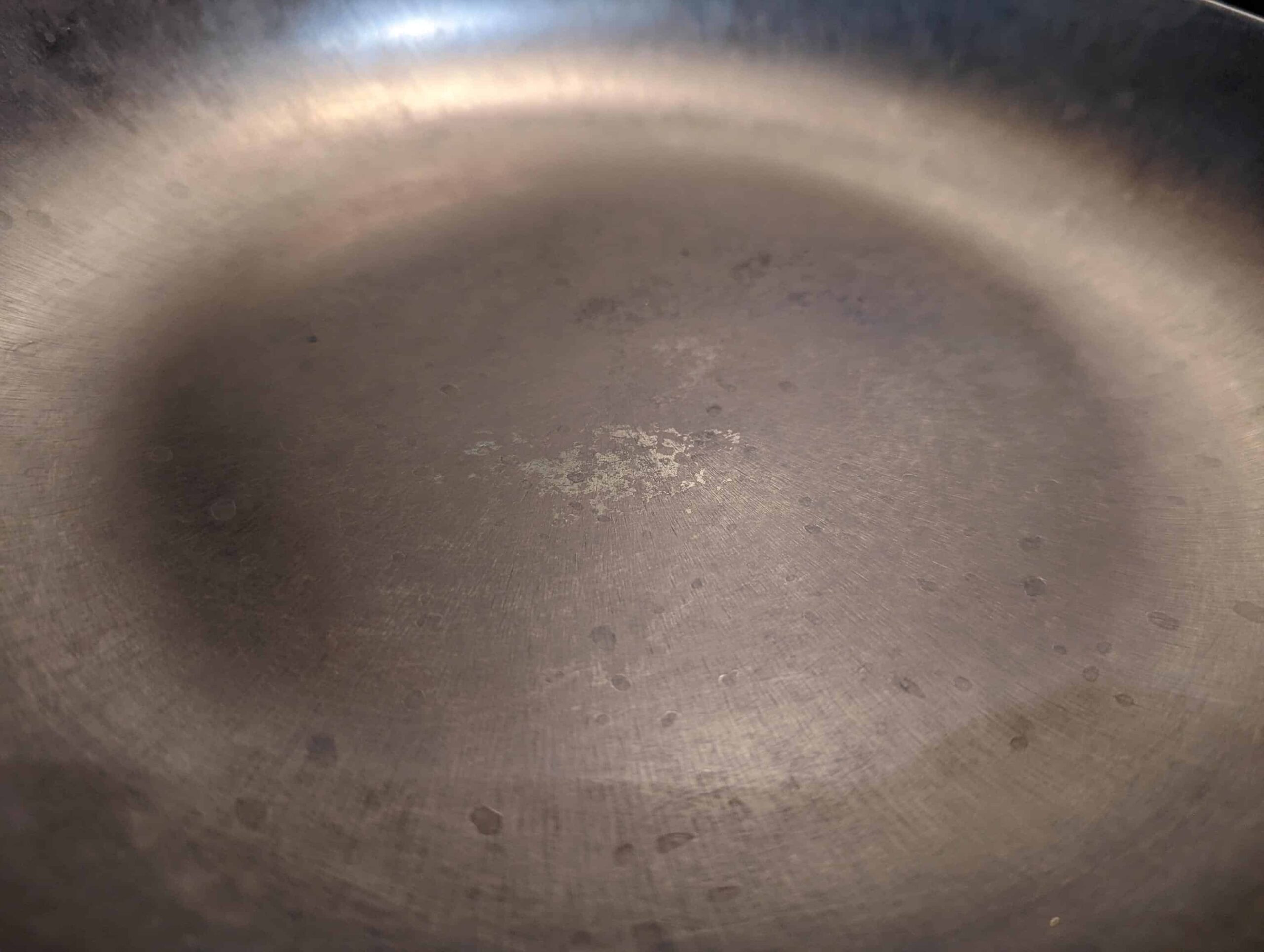 And yes, it continues to be nicely non-stick. I just use the previously mentioned chain-mail to scrub it as needed, and I'm ready to go for my next meal.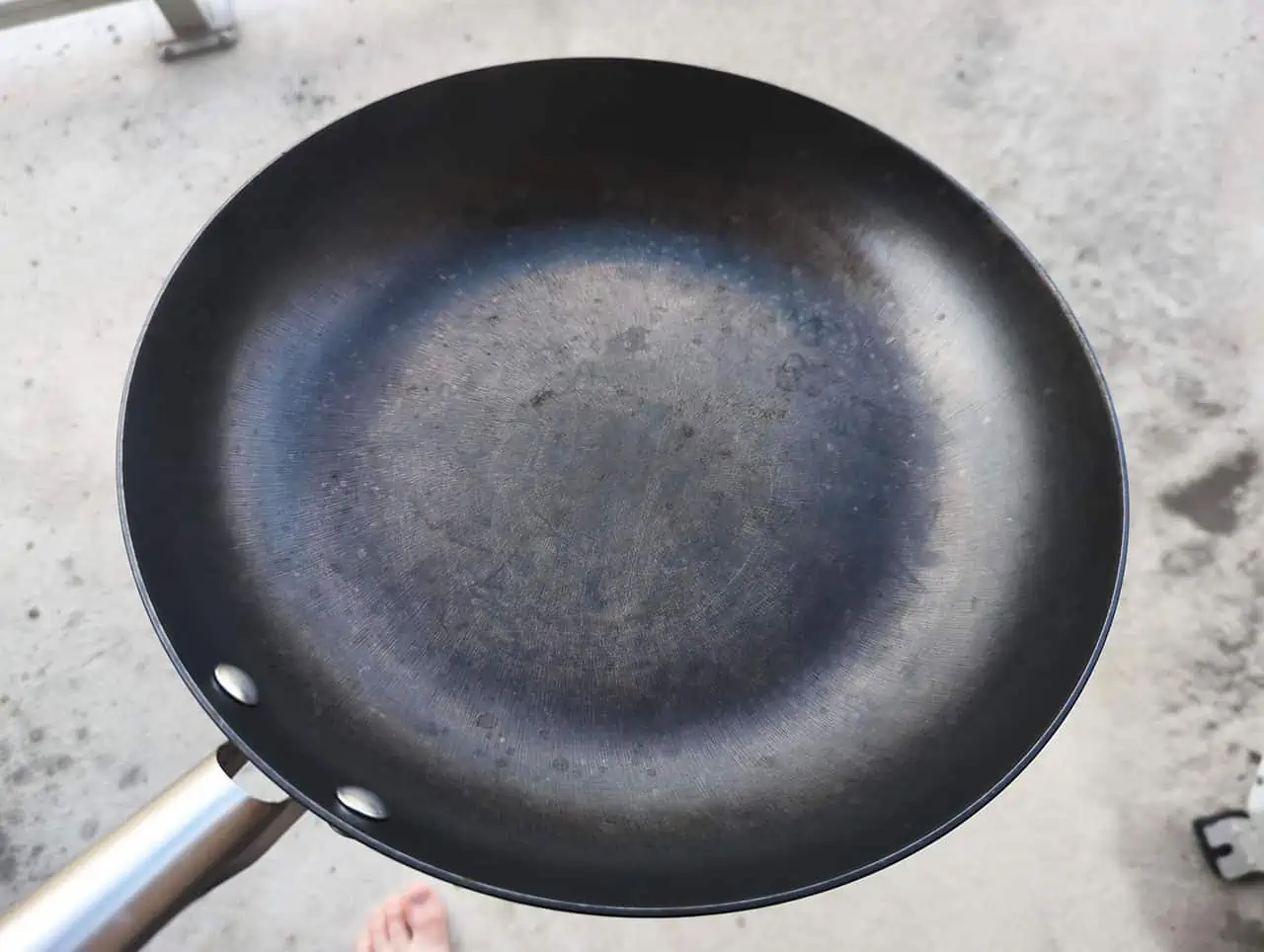 And here's how it looks after just under a year. Still working great!
But Lehman's, when are you going to release a bigger size? I would buy one immediately.
Where can you buy a nitrided cast iron pan?
I've seen only a handful on the market, and the skillets that Lehman's makes are clearly the best. If you do a search for nitrogen-hardened pans from their competitors and read the reviews from other folks on Reddit, Twitter, and other platforms, you'll see what I'm talking about. Lehman's, on the other hand, are affordable and extremely well made.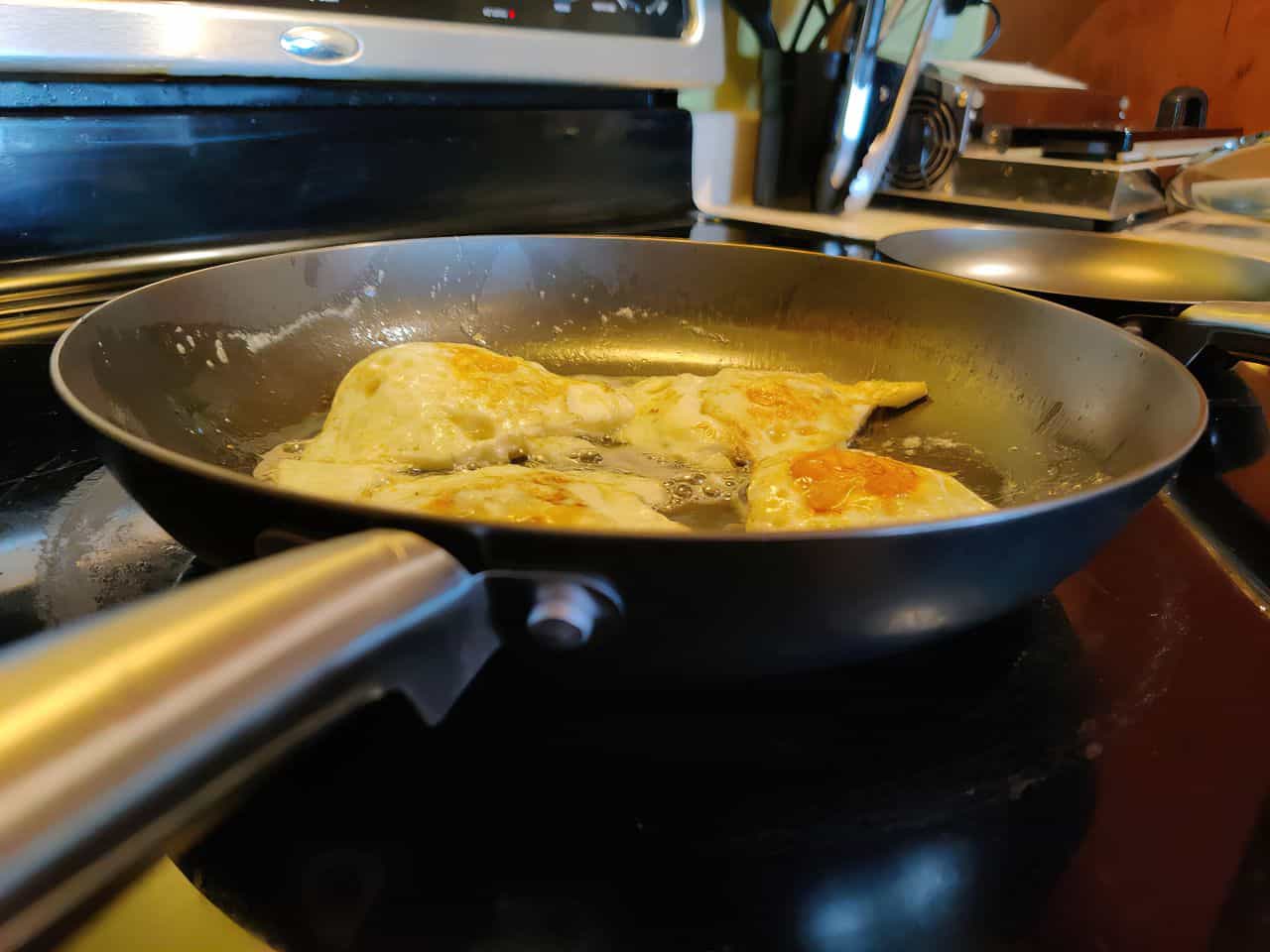 My only gripe is that I would really love to see them release a larger size than 11″. It's a good size, but a version a few inches larger would allow me to replace the remainder of my existing pans with the Lehman ones.
Otherwise, I highly recommend you pick one up to try. Once you've tried lightweight cast iron like this, you never go back. At $34.99, you really have nothing to lose. Let me assure you that I've never been this excited about frying pans before, so take that as you will.