Hair care is serious business for some men, and they are willing to go through some very time consuming and annoying regimens to get keep and maintain a set of thick, luxurious hair on their head. While these lucky guys enjoy their hair, poor schmucks like myself are stressing over the fact that our scalp is now visible, which never used to be the case. Yes, my hair is slowly but surely on its way out! When I get a hair cut and I ask the hair stylist what the best shampoo for men is, they always end up saying that my hair is fine and I have nothing to worry about. Although they put my mind at ease, they could simply be looking for a bigger tip!
I knew I was in trouble about a year ago when my sister bought me Nioxin 3-Step shampoo for my birthday. This shampoo is supposed to to slow down hair loss as well as make one's hair "appear" like it's thicker. To be honest, I saw no results at all and wouldn't waste money on it. Until I fully go bald and need a hair transplant surgery, I'm going to share a few tips on hair care for men.
Conditioner
I have heard that you shouldn't shampoo everyday, but that's not necessarily true if you are using the right products for your hair. The one product you should definitely use is conditioner. Conditioners are important because healthy scalp means healthy hair. Your hair is exposed to daily pollutants and conditioner plays an important role in protecting and repairing your hair. Perhaps a high quality conditioner from SachaJuan would do the trick?
Nutrition
We are always told to finish our veggies so we can be taller, stronger, and grow faster – but what if your mom told you to eat healthy so you won't be bald in your late 20s or early 30s? Would you even listen to her saying something so weird? Hair is mainly made of protein, and it's important that you consume fruits/vegetables and proteins to give your hair a good shot at growth from the beginning. Some food to look for include salmon, trout, mackerel, vitamin c, biotin, iron and zinc, and B6.
Buildup Removal
When I go to the hair care section at a store, I usually try to avoid even looking at the more expensive products. I just can't justify buying a product to fix-up my hair and costing me $25 to $45. No thanks! But did you know that the inexpensive hair care products causes buildup on your head and scalp? This can be problematic for the pores and follicles on your scalp causing a lifeless, dull appearance to your hair. Higher quality products from places like Luxury Barber can help prevent this, and it just might be worth it to purchase the pricier hair care product.
Head Scalp Massage
Head massage sounds a lot more interesting than scalp massage! After the shampooing part is completed, promote blood flow to your hair follicles by massaging your scalp. Doing so will cause sebaceous glands in your scalp to release more natural oil, making your hair shinier and more healthy looking.
Hair Style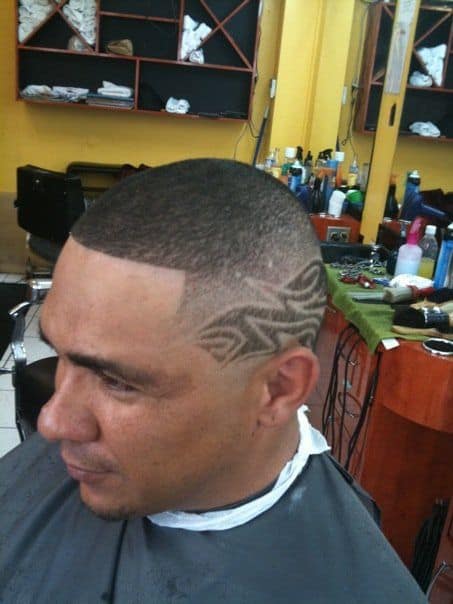 These days, people just tend to follow what the celebrities do, whether its hairstyle, clothing, or just about anything else. Not every haircut is appropriate for every person. There is no way in the world I could pull off a fauxhawk for example. Each head has a different shape and each head needs a customized haircut that works with them, not against them. And of course, you also need the right hair product to keep your hair in place. I personally have very stubborn hair and the one of the best ways to keep my hair in place is by using Moulder from Hairbond. I like it because it works and my fiance likes it because she can run her hand through my hair without leaving her fingers feeling all gross.
Although we're talking about hair care tips, I should also point out that some hairstyles look good with facial hair while others look better when clean shaven. I personally hate the feeling of a clean shaven face but my job requires the clean shaven look so I have no choice but to shave. TwinLuxe shaving cream is some pretty good stuff although a little on the pricey side. I seem to get the best results using shaving cream from these guys.