Nearly everyone I know has bought a Groupon or a similar type deal at one time or another. These days' smart phones make it so easy to browse and buy these deals online with only a click. The Groupon revolution has been around for close to a decade now but most people have heard about them and/or use them. An experience I had the other day made me re-evaluate the usefulness of the Groupon and whether or not I would ever purchase one again.
I was staying at the Executive Plaza and decided to use a Groupon at the restaurant there that I had purchased a year ago but that was expired. You guys know how it works; The Groupon promotion deal expires but you can still use the value of what you have spent at the company/restaurant. I had purchased 2 Groupons for $20 each and the deal was that I could spend double the amount on whatever meal I wanted. The Groupon deal had expired so I was only entitled to use the value of the Groupon, so $40 to spend plus I would have to pay the balance if I went over the amount plus any tip I choose to give.
So I made a booking and took my wife to this restaurant, expecting that we would have a nice meal at what I thought was a nice and classy place. Straight away we noticed that we were being treated less graciously than the other guests. The waitress did not send any smiles our way and even the manager (who was aware of the Groupon situation) didn't even look our way on any of the occasions that he walked past us even though I was trying to get his attention. The waitress took a while to take our order instead going to serve another customer who had sat down after we did. This was the general treatment throughout the whole meal. She would go over to other patrons and re assure them that the order would not be much longer but when it came to us, she would just walk by without making eye contact.
At the end of the meal my wife wanted to speak the manager and get his card but after introducing herself the manager was completely uninterested in making any type of conversation or asking about our meal and whether or not we had a pleasant evening. He seemed like he had been doing the whole hotel management thing for many years and was jaded about his job and probably about life too.
This experience definitely got the wife and I talking and she told me about a time where she purchased a Groupon to get her nails done. It was purchased for $24.99 for Shellac nail polish manicure with a saving of $20.The nail technician had a bad attitude and she felt as though she was being treated like a second class citizen. Not only was the service lacking but there were all these unreasonable extra added costs. My wife was charged $10 to have her previous nail polish removed which is nearly always free when getting nails done. The only time that they should charge is if you walk in just to get polish removed.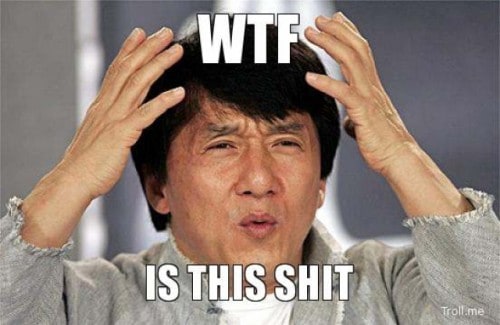 After the nails were done she wanted to get her hair trimmed and was charged $20 extra because the hairstylist claimed that she used a special leave in treatment. All in all she paid $94.99 for shellac manicure and hair trim which includes the original Groupon price. I'm left wondering 'was this really get a great Groupon deal?', Definitely not! Understandably my wife vowed never to get a beauty service with a Groupon ever again.
The verdict? Buy Groupons that offer a discount on a product rather than on a service. The company that you deal with has most likely given the service for a hugely reduced price and are not super happy to deal with you.