There's nothing quite as beautiful as a nice piece of all natural cowhide full-grain leather, especially if it's crafted into something as versatile as a duffle bag.
I've used and abused a great many bags over the years, and leather is still one of the most durable materials I've encountered. I have a feeling that The Fulton from Brothers Leather Supply Co is going to last a good long time, becoming more beautiful with age as leathers tend to do. It's that "patina" that (among other things) really makes the bag.
But I'm getting a bit ahead of myself here…
The Fulton is essentially a duffle with the versatility of a weekend or overnight bag. Duffle bags inherently conjure images of suave men, secret agents in particular, carrying around piles of money, precious jewels, or even super secret spy equipment. But… they're just as useful for packing your toothbrush, some clothes, and your tablet for a night at a friend's.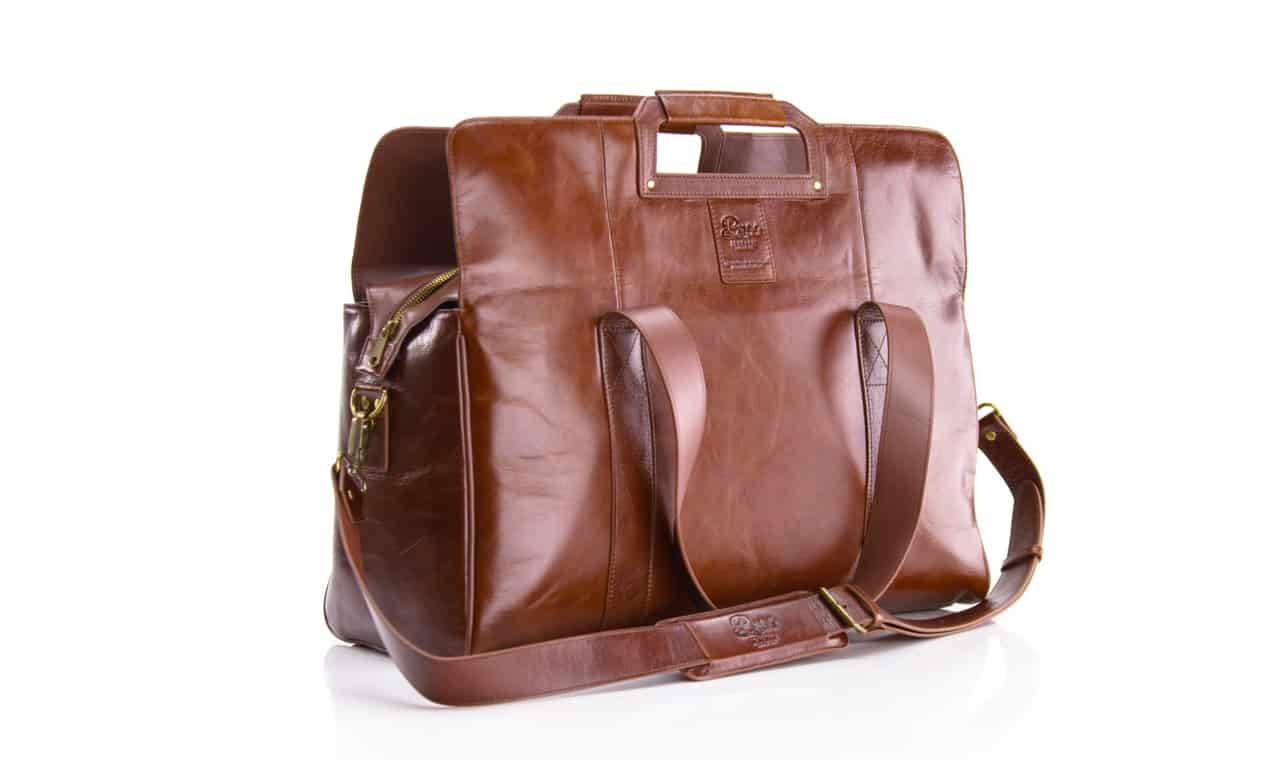 It certainly doesn't hurt that this weekender is so full featured. If you often find yourself carrying around gadgets as so many of us do these days, you'll be happy to know that the Fulton isn't just a pretty face. It features a felt laptop sleeve to secure any flat computing devices you might have, and comfortably accommodates:
15" Macbook®, Macbook Pro® in laptop pocket®; 13" Macbook®, Macbook Pro®, Macbook Air® in laptop pocket
Tablet (iPad®, Surface®, etc)
Clothes, shoes
Books, Notebooks, Notepads, Moleskins®
The leather cord strap to keep your cables organized is just icing on the cake.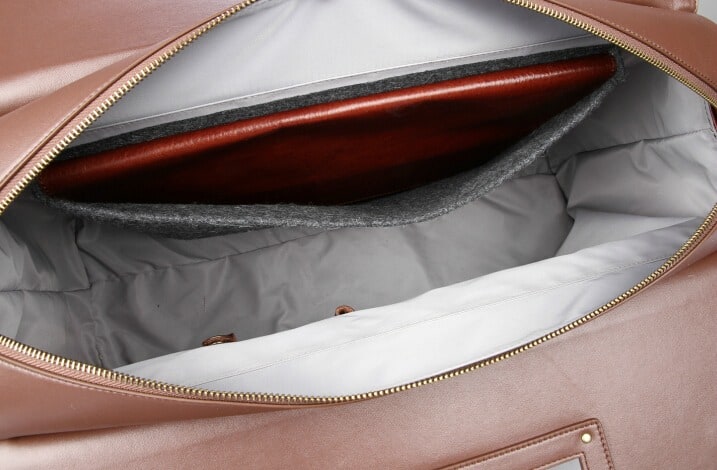 If nothing else, the soft felt may spare you from having to carry around an additional bulky case for your tablet or notebook computer. Just open up the bag and slide your notebook or tablet right out.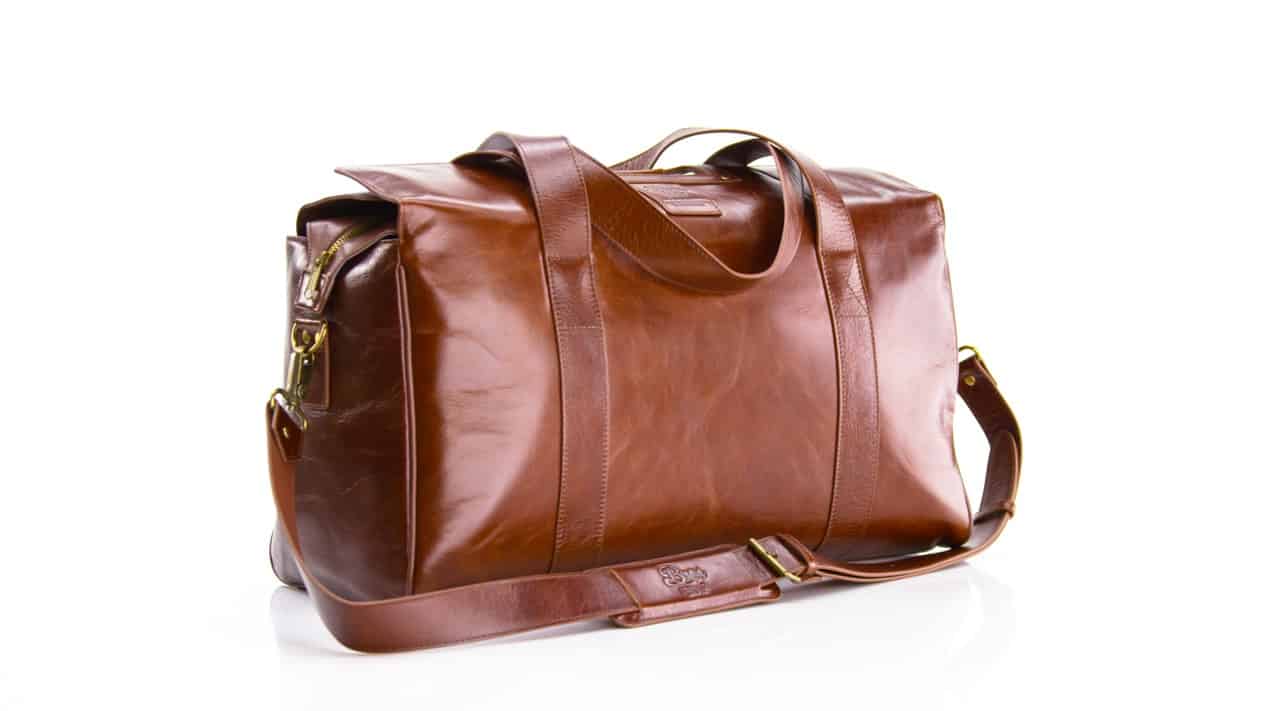 The Fulton also offers two large semi-interior pockets and multiple handle configurations to make traveling with it a breeze.
If you're a daily commuter or even infrequent traveler, the Fulton from Bro's The Grand Series is a steal. At $430, you won't find another bag this versatile and classy looking. Trust me, I've looked everywhere. This is the bag I use to live out my James Bond fantasies.
Use the exclusive discount code "unfinishedmanbros10" for 10% off all orders (valid until end of April 30).