Ford recently unveiled a track oriented Mustang, the Shelby GT350; now the Detroit-based automaker has unveiled an even more track oriented version of that car, called the Shelby GT350R… the R stands for racing!
As far as upgrades go, the engine is the same one found in the regular GT350, which is a 5.2 liter V8 with a flat-plane crankshaft. Output is said to be over 500 horsepower and over 400 pound-feet of torque.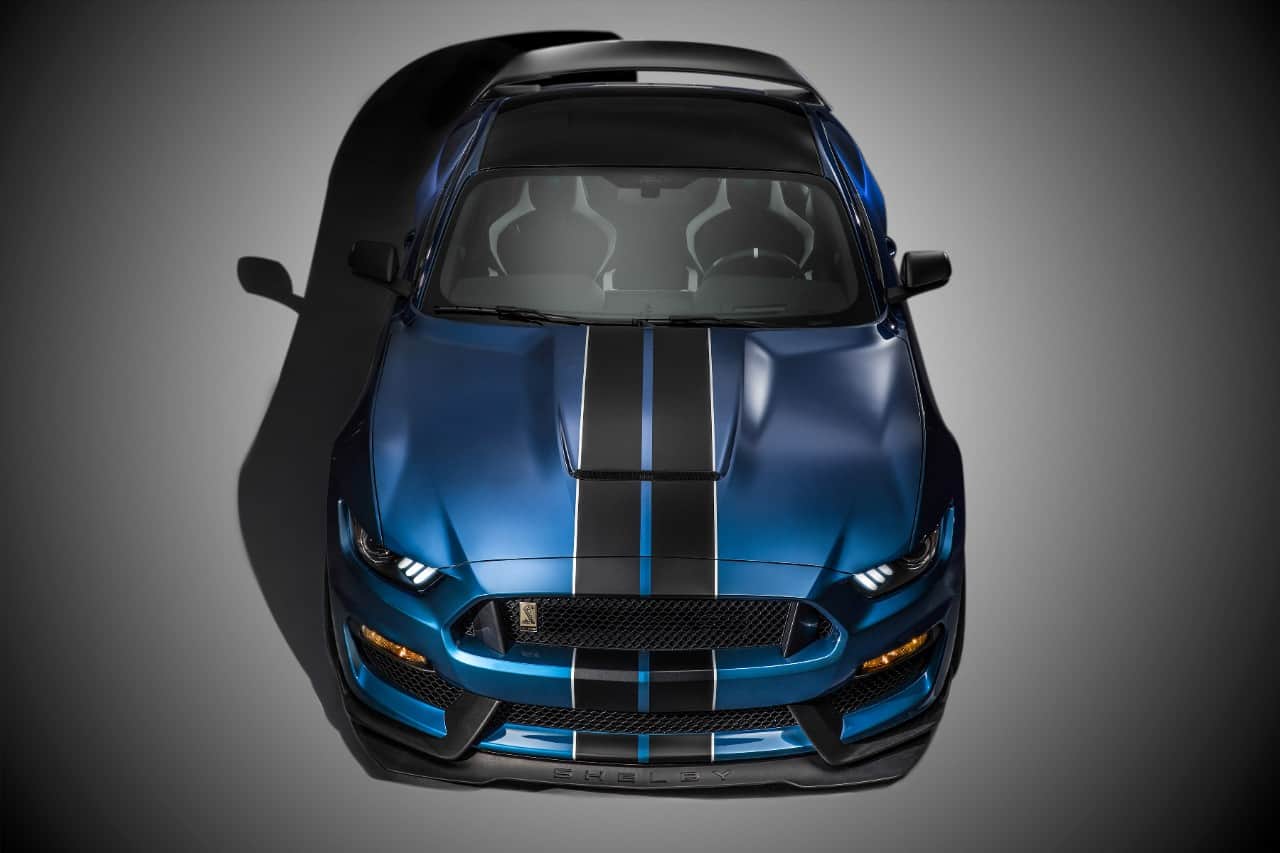 Most of the upgrades on the "R" model come in the form of suspension and aerodynamic upgrades, and weight savings. The GT350R gets an even more aggressive front end with a chin spoiler and hood vents, at the back there's a diffuser and a spoiler. The car rides on carbon fiber wheels and has a lowered ride height. The GT350R is 130 pounds (about 59 kg) lighter than the non-R version, weight savings are achieved with the removal of the rear seats, air conditioning, stereo system, backup camera, carpets, and tire repair kit. Some of these items, like the air conditioning and touchscreen with stereo etc, can be added back with the Electronics package.
The For Mustang Shelby GT350R will be available in limited numbers in the United States and Canada later in 2015, no word on pricing yet.
Shelby GT350R Photo Gallery