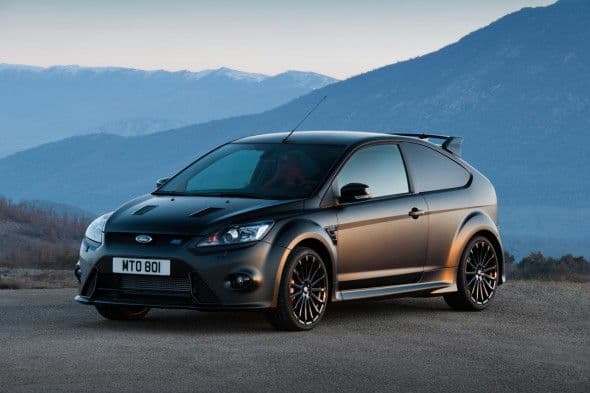 The Ford Focus RS500 is a super-tuned version of the Ford Focus RS, which is a tuned version of the regular Focus.  The RS500 is powered by a 2.5 liter 5 cylinder turbo-charged engine that produces a whopping 345 horsepower.  That's right, 345 horsepower with 339 pound-feet of torque, to the front wheels.  There is enough power to power this pocket-rocket from standstill to 60 miles/hour in 5.6 seconds, that's only 0.6 seconds slower than the 4.6 liter Ford Mustang.
The RS500 is only available in a matte black color with red Recaro racing seats.  The RS500 rides on 19 inch, 15 spoke racing wheels, finished in metallic black, tucked under massive fender flares.  The car has dual exhaust sticking out of the diffuser in the back below the beautifully sculpted rear spoiler on the roof.  The Focus RS500 looks very menacing with this paint scheme and the aggressive body work and could easily be the next bat mobile.
The Ford RS500 will make its world-wide debut at the Leipzig Motor Show in Germany, on April 9th 2010 and will be available to purchase in late June 2010.  There will only be 500 RS500 produced and each car will have an individual badge denoting its production number.  The car will cost roughly $52,000 and is unfortunately only available in a handful of European countries.  Once again, Ford has decided to ignore the North American car enthusiast.
[Source:  https://www.focusrs500.com]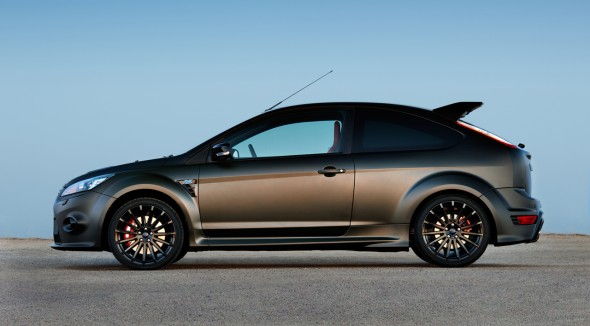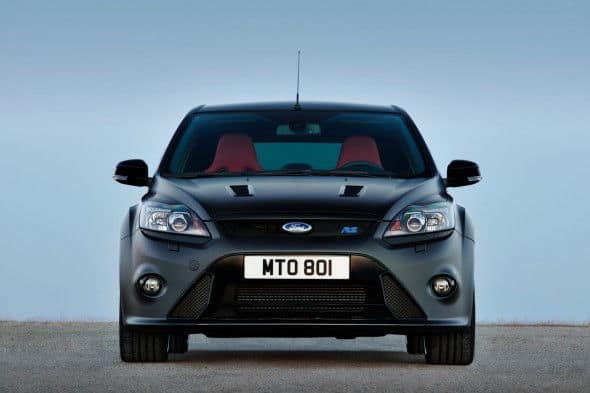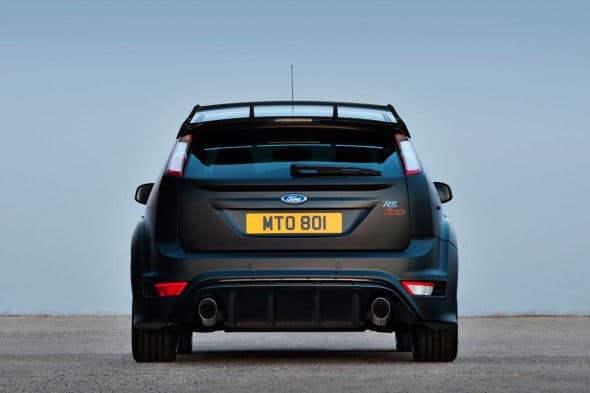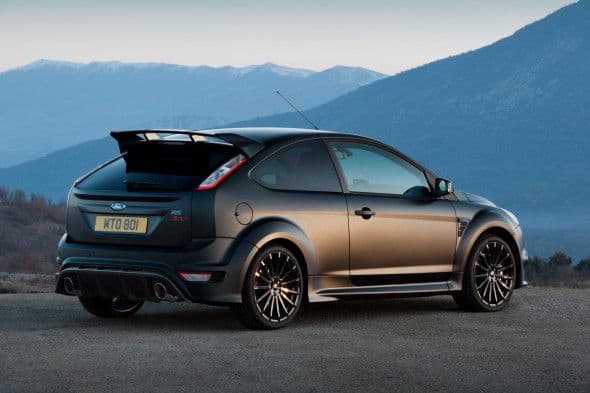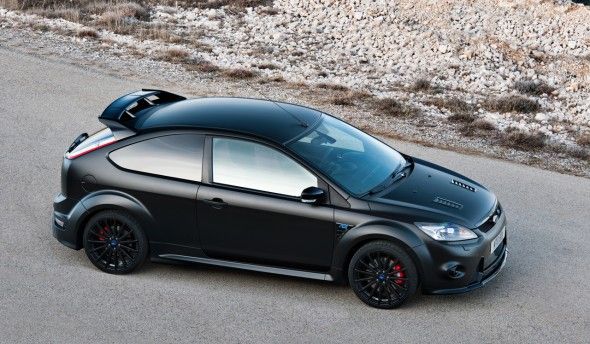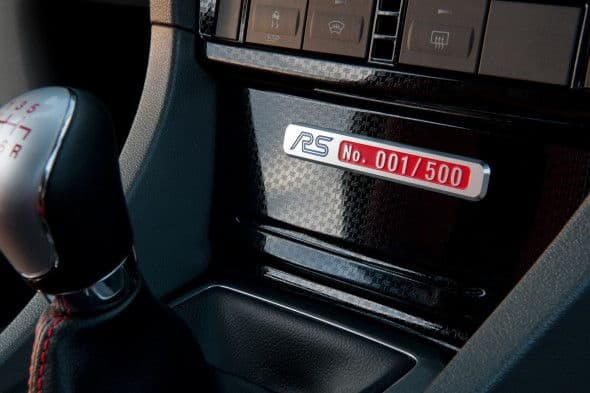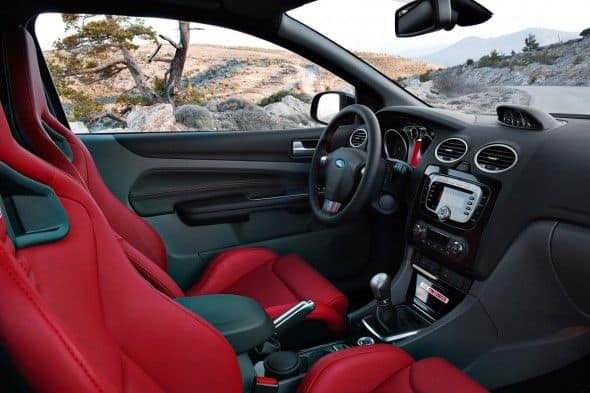 Ford Focus RS500 Video: