Assisted reproductive technologies have helped millions of couples have children, even if the man or woman was originally infertile. Reproductology in Ukraine reaches a new level every year – this is the very field on which the attention of the best minds in science is focused. It is focused on the study of provoking factors of infertility in patients of childbearing age, treatment of organic and systemic disorders associated with it, as well as providing the ways to solve the problem of infertility.
According to official statistics, 40% of infertility cases are caused by abnormalities in the body of one of the spouses, and 20% are due to complex disorders in the couple. That is why it is recommended to come for treatment together.
Therapy begins with examinations, which may include:
Various laboratory tests (including karyotyping and testing for carriage of defective genes)
Pelvic ultrasound with three- and four-dimensional imaging
Contrast-enhanced x-rays
Abdominal CT or MSCT
Reproductive system MRI
Hormone panel studies
Therapeutic interventions include:
Pharmacotherapy for infertility caused by malfunctions in the adrenal glands, ovaries, hypothalamic-pituitary complex and other organs
Minimally invasive surgery for congenital and acquired genital anomalies
TESE and MultiTESE procedures in azoospermia
Stimulation of female superovulation
Drug therapy for anovulatory cycles.
Freezing of sperm and eggs for artificial insemination in future.
ICSI and IMCI (micro-injection of sperms).
Intrauterine insemination
Most of reproduction clinics in Ukraine offer acceptable terms and conditions for IVF: for example, if conception does not occur from the 2nd or 3rd time, the institution will compensate up to 80% of the cost, and in some cases refund the full price of the service.
Reproductive departments work closely with oncology departments. Patients undergoing aggressive cancer treatment (total organ resection, prolonged chemotherapy) are recommended cryopreservation of germ cells, which can be affected by such procedures.
Finally, reproductive departments are associated with obstetrics and gynecology and neonatology departments. Here one takes an especially attentive and caring approach to monitoring pregnancies resulting from assisted reproductive technologies, and also provides assistance to "weak" newborns.
Approximate prices and advantages of reproductology in Ukraine
Violetta Yanyshevskaya, President of the Ukrainian Association for Medical Tourism (UAMT) explains that the main reason why foreigners come to Ukraine "for a baby" is the combination of affordable prices and high quality of services. The most frequent visitors of the clinics of reproductology are couples from Italy, Germany, UK, Israel, Georgia and the Scandinavian countries.
Thus, the cost of IVF (infertility treatment method in which individual or all stages of conception and early development of embryos outside the body of a woman) in Ukraine ranges from 500 to 800 EURO for the first attempt. If unsuccessful, each subsequent attempt will be cheaper by 35 EURO. Often clinics provide services in packages of 2-3 cycles, including additional services such as pregnancy monitoring. The price of such a package costs up to 3300 EUR. If the couple would like to use the service of genetic examination of the embryo, they will have to pay another 330 EUR. During the last two years the service has risen in price by 2,5 times: IVF in 2012 cost 400-600 EUR for the first attempt. But compared to similar services in other countries, the prices in Ukraine are low. For example, the price of IVF treatment in the USA accounts to $80.000-$100.000.
Men's infertility treatment by ICSI (sperm injection into the cytoplasm of the oocyte) will cost an average of 800-1000 EUR. If you must use the additional method IMSI (preliminary selection of morphologically normal sperm before the procedure ICSI), the patient will have to pay from 100 – 350 EUR.
According to the Ukrainian Association of Reproductive Medicine (UARM), the success rate of ART in Ukraine is very high: on the average, 35% of treatment cycles are successful per 100 cycles. And the success rate in Ukraine is even higher than the European average. Thus, in Ukraine the figure is 27% for each 100 cycles, while in Europe it is about 25%, according to the European Society of Human Reproduction and Embryology (ESHRE).
Another reason for choosing Ukraine is that in the West the sphere of reproductology is over-regulated and often even illegal. Thus, in Ukraine, a surrogate mother (in case of IVF) has no right to claim a child, while, for example, in Great Britain or Germany the woman who carried and delivered the child is automatically recognized as the mother of the child.
Also in Ukraine embryo genetic diagnostics (embryos are diagnosed for hereditary diseases even before implantation) is allowed. This procedure is prohibited in Switzerland, Austria, Germany, and Italy and is only partially permitted in France and the Netherlands.
What are the advantages of Ukrainian reproductology compared to other European countries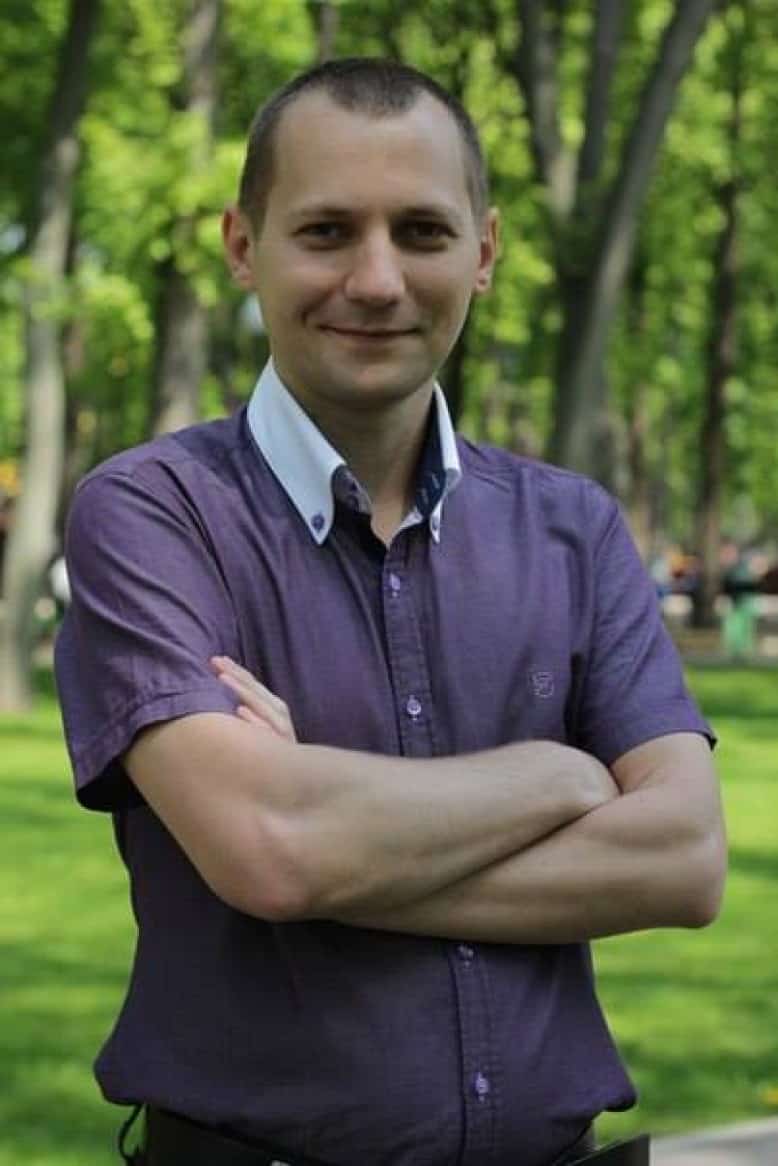 UAMEDTOURS expert Mr. Dolzhenko answers
The advantage of Ukraine is that this area is not very well regulated. This is why we managed to gather all the technologies, which exist in general. Foreigners see our efficiency, while in Germany it is 15-20%, in our country the success rate is 60% from the first time
Why is this so? Because in Germany we can implant an embryo on the second day. And this is wrong in terms of fetal survival. On the second day you don't know which embryo to implant. The male factor, for example, doesn't show up until the third day. Many sperm cells have embryo mortality, apoptosis, that's the second factor. On the fifth day, when the weak ones die, you can see which embryo should be implanted. In Germany, it was thought that this was selection, that one should be implanted first, the rest should be frozen. As a result, the percentage of positive results dropped drastically
In France there is a serious problem with egg donation. The ethical authorities there only allow non-commercial donation. This means that a woman who wants to give birth has to bring a girlfriend to donate her egg, after which the mother-to-be is put on a waiting list. What's the chance of a 40-year-old woman having a 20-year-old girlfriend with young cells? Not much, she brings a friend her own age, and as a result someone gets the same mature eggs. The efficacy moves dramatically to zero.
Eventually, because of ethical issues, everyone goes to Spain. But it's hard to find donors there, one donor for every six people. Embryos can be half-dead.
After 10 to 12 attempts, Europeans come to us, and they succeed the first time. We say, yes, you can save a lot of money. But no one wants to save money on this issue.
You can visit Ukraine and undergo a full course of treatment in our reproductive centers by contacting the specialists of UAMEDTOURS. Transfer services, flight arrangements, assistance with selection of clinics and cities, and hotel check-in. Full accompaniment and drawing up a plan of stay and treatment.