Ladies and gentlemen, here's the all-new Ferrari 458 Speciale Spider, but Ferrari isn't calling it a spider, instead it's called the 458 Special A. The A stands for Aperta, which translates to "open" in English, as in open top.
Ferrari had released a hardtop 458 Speciale a year ago, the convertible is the same idea but with an open top. The 458 Speciale Aperta is powered by the same naturally aspirated 4.5 liter V8 engine found on the coupe, producing 597 horsepower and 398 pound-feet of torque; making the 458 Speciale Aperta the most powerful production Ferrari convertible ever.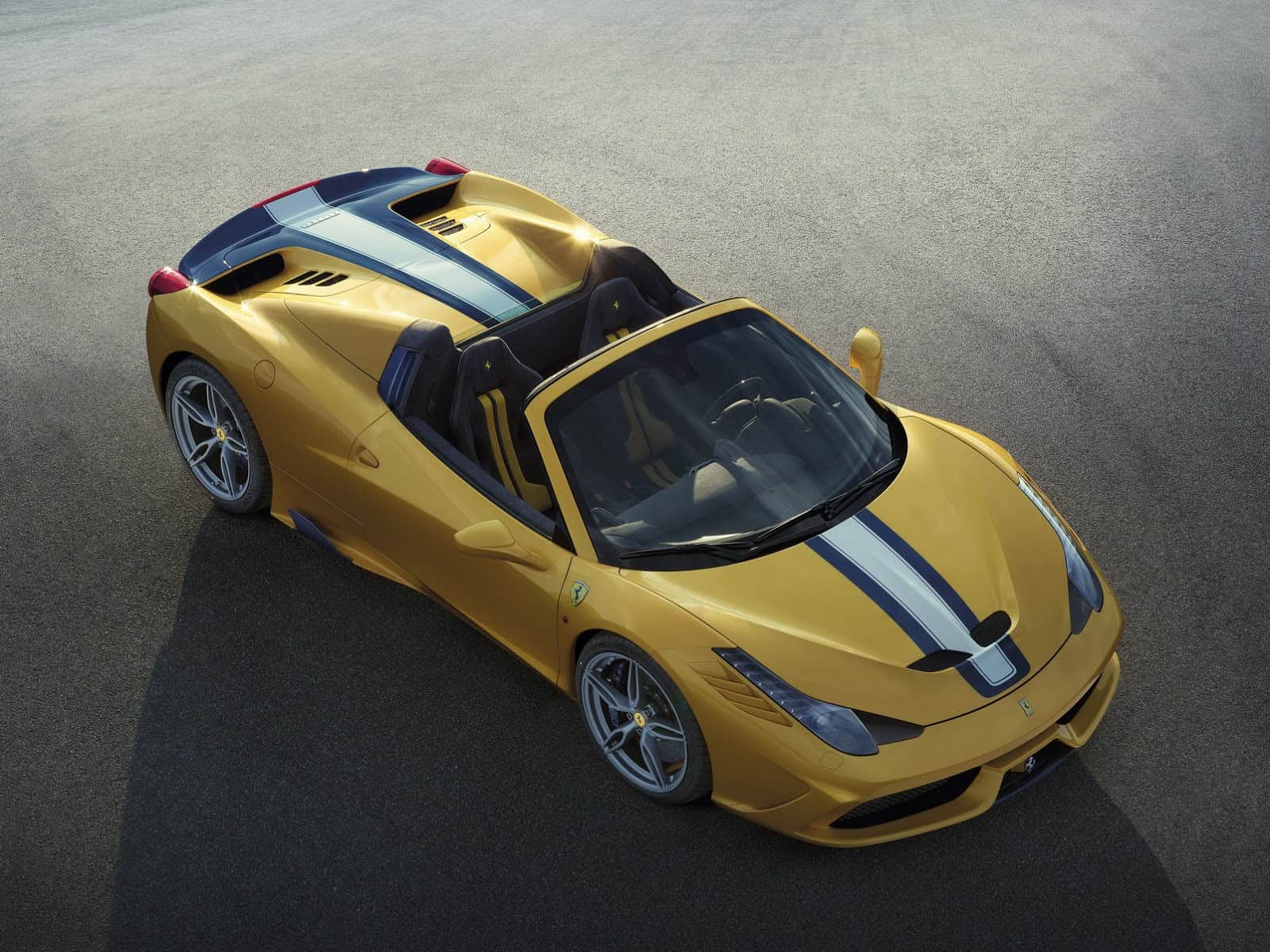 Power is sent to the rear wheels via a 7-speed semi-automatic twin-clutch transmission, giving the car a 0 – 62 mph (0-100 km/h) time of 3.0 seconds and reaching 124 mph (200 km/h) in 9.4 seconds.
Looks wise, the 458 Speciale A retains the seductive lines of the standard 458 Italia and adds front bumper and side aerodynamic pieces and a massive rear diffuser from the Speciale coupe. I think it looks absolutely fantastic, can you guess what my new screensaver is going to be?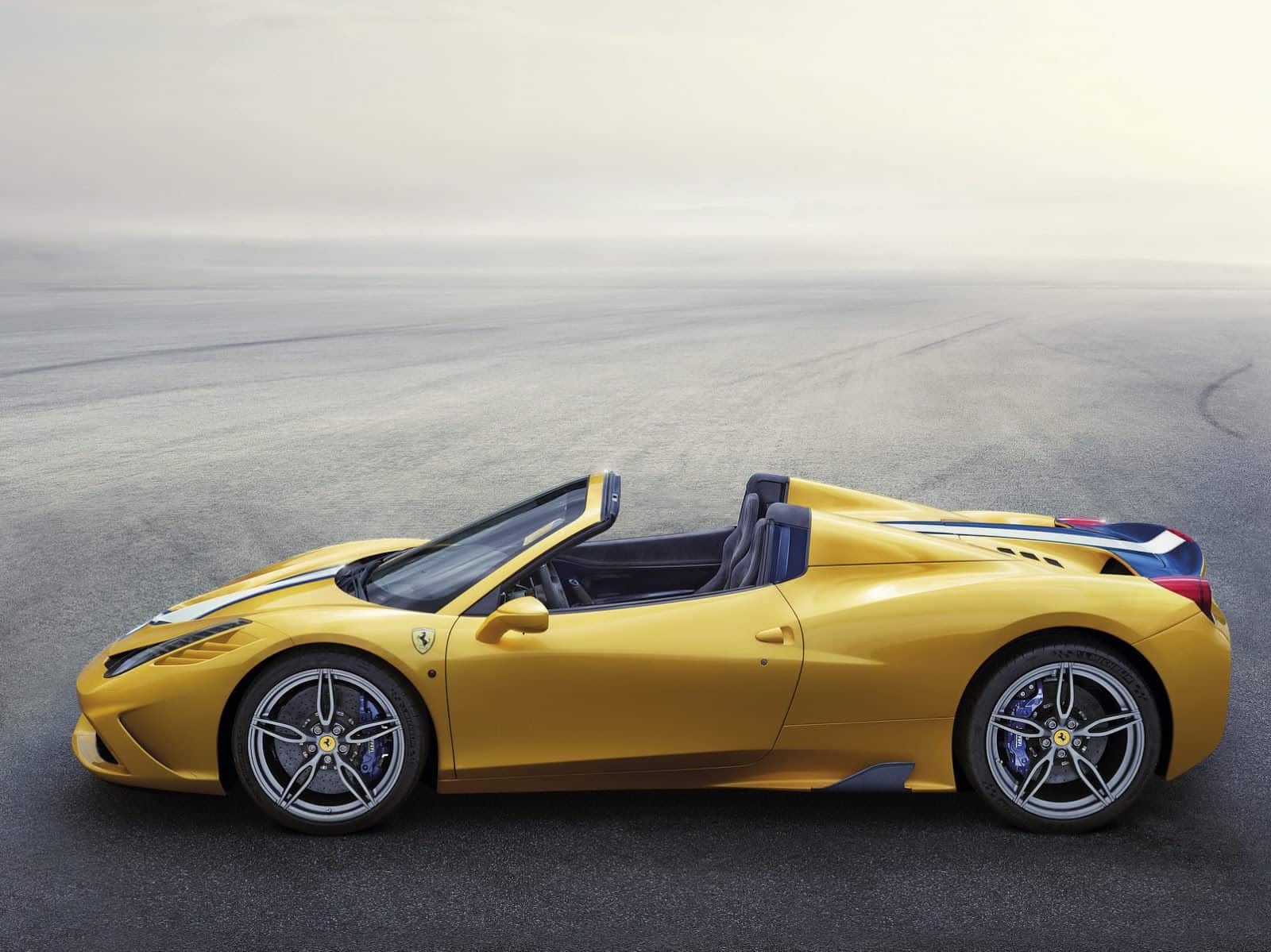 The convertible 458 Speciale does gain a bit of weight over the coupe, with the convertible weighing 110 pounds more than the coupe. The convertible hardtop is made out of aluminum and takes only 14 seconds to go from open to close and vice versa.
The Ferrari 458 Speciale Aperta will be unveiled at the Paris Motor Show this month; only 499 cars will be produced.