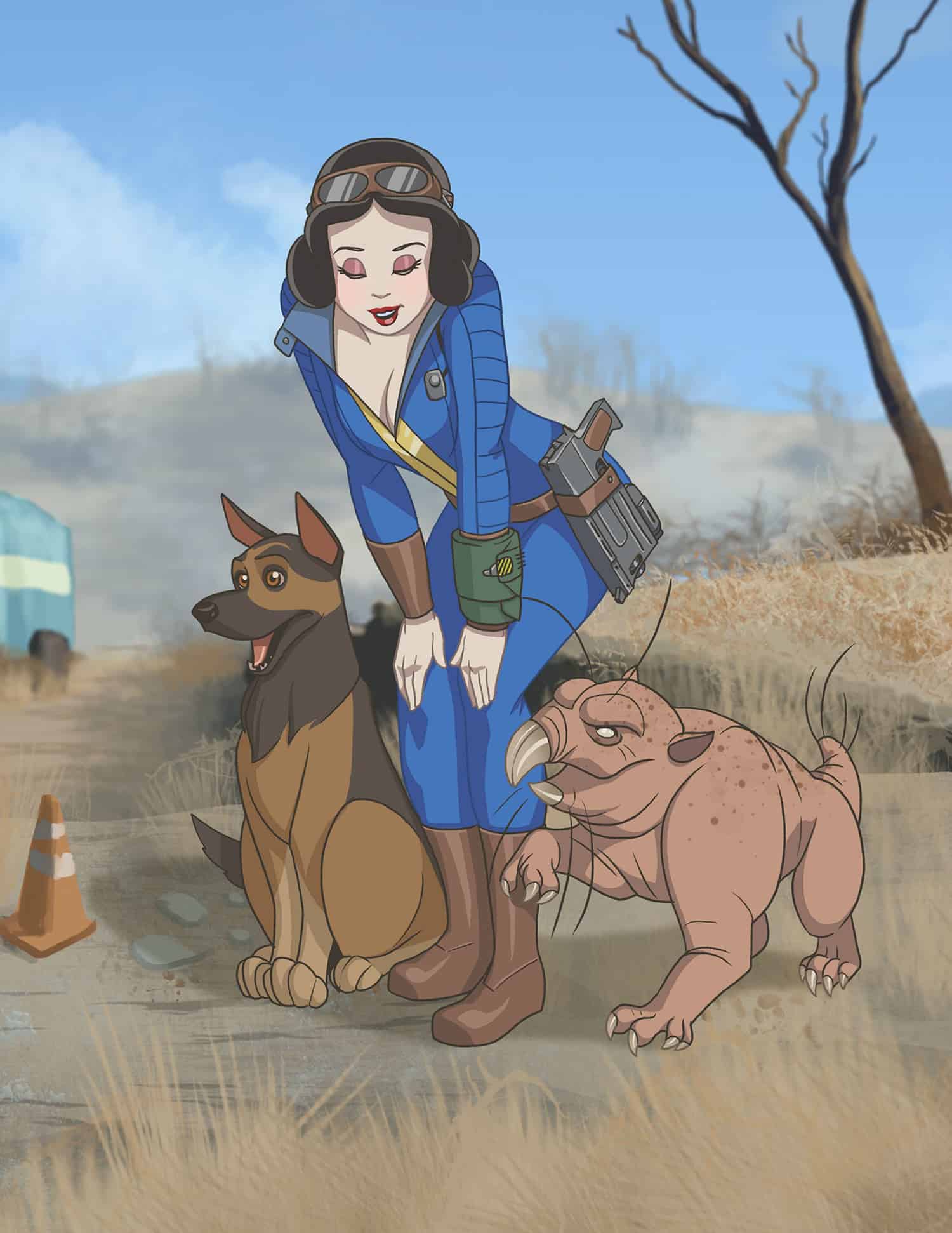 Over the years, we've written many articles about Disney princesses (usually being sexy), the Fallout games, and of course… pinup girls. They're all popular topics here at Unfinished Man, and we don't like to disappoint our readers. What we've never seen, though, is a mashup of all three.
What you see below appears to be a mashup of Disney princesses in the Fallout universe done in a sort of pinup style. I have no idea who created these, but I'll say one thing: they're pretty well done. I don't know when these were created either, but they're all the more topical with the recent release of Fallout 4.
If you're a fan of the Fallout games, then you're sure to recognize the costumes and gear throughout the collection. Whoever created these Disney/Fallout pinup girls put a lot of time and care into creating these, that much is obvious.
If anyone happens to know who created these, please leave me a comment below and I'll update this post to reflect that. Until then, enjoy the pictures, and if you're a big fan of Fallout, I imagine you'll be enjoying the recent release of Fallout 4 as well.