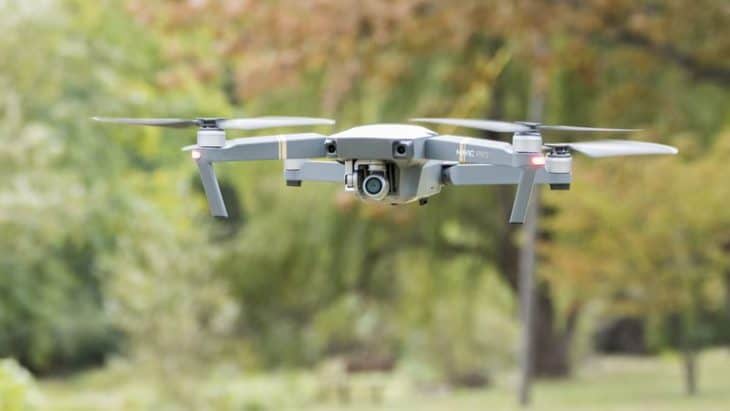 We are already witnessing a drone revolution. Within the past two decades or less, it has moved from military applications to film shooting, rescue operations, inspections and study in difficult conditions like in the eye of a storm, protection of endangered species, weather monitoring and delivering ordered packages to homes in quick time. Originally developed for risky military activities, it is now being used in newer and newer fields with each passing day. It won't be too long before drones zooming in the environs around you will become a common sight.
A drone is an unmanned aerial vehicle. A high technology product, it uses high definition cameras, a navigation system like the GPS and a power source like lithium-polymer batteries or aircraft-like engines. Drones can be controlled remotely or by an online computer system. The drone control system is always in communication with the drone moving in the field through its computer system.
Immediate impact
The drone revolution has had an immediate impact on the film industry. While aerial shots were not altogether uncommon in pre-drone days, they were expensive because they had to use a helicopter. So there was a limit on the number of shots and the nature of shots taken as the helicopter could not go everywhere. Drones have ensured that film people can conduct shooting almost as they feel like. The new drones can go anywhere and the shooting costs are much lower than the earlier shooting using helicopters.
Drones are becoming popular tools for directors and cinematographers. They feel they see new filmmaking era with the drones. They say that drones can go where camera crew or helicopters cannot, thus making it possible to film a scene in with altogether new perspective and angle.
Use of drones in film shooting
Captain America: Civil War, Jurassic World, Spectre, Chappie, The Expendables 3, The Wolf of Wall Street, Skyfall, many film advertisements and television serials have seen extensive use of drones in film shooting. "In the Robot Skies" was a movie depicting the love story of robots, shot entirely by drones. The popular Harry Potter films too had some scenes shot by drones.
The drone revolution has spawned a zany series of new video games, which have become enormously popular over the globe within a short period. They have battling robots, flying drones and much more. Another entertainment drone is trying a form of dancing with drones, which is a multimedia show.
Prices coming down
The drone revolution has brought down the prices of various drones. There is a great variety now available in the market. They can be used for different purposes. Drones in the range of $1,000 can be customized and programmed to serve various purposes. Among the top drones in popularity are DJI Mavic Pro, Aukey Mohawk, 3DR, Parrot and Go-Pro.
Drones are available in small, mini and micro sizes. They are less than 0.55 pound in weight. Large drones have to be registered with government authorities. Be sure to check the rules and regulations for drone for your area as there are heavy penalties for those who break the law.