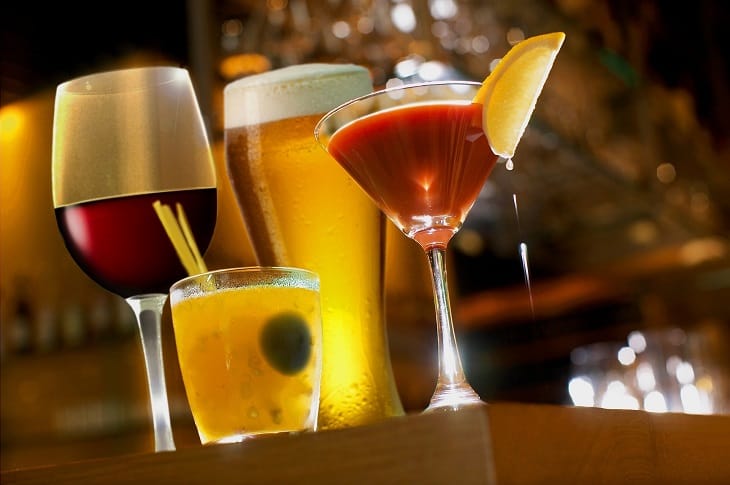 One of the things people like to have in their house is a home bar. It doesn't always have to be anything fancy, but having the right tools, the right liquor and on display almost like its own decoration, can be really exciting and what a lot of people strive for. If you can offer your visitors margaritas, martinis, gin and tonics or any number of other beverages they'll be pleased and you'll feel great being able to serve them that.
However, a mistake a lot of people make is not buying the truly essential tools and instead waste money on things that aren't really necessary. To help you avoid this, these are the essential tools you should have for your home bar and will get you by making just about any drink someone requests.
Cocktail Shaker
Having a cocktail shaker is a must if you're going to have a home bar because there are an infinite number of drinks that are made by shaking and when you haven't got one you're only option is to stir. And we all know you don't get the same thing when you have to stir and not shake. Cocktail shakers are pretty cheap, like this one for just under $8 at Williams Sonoma.
Jigger
Although they might have a funny name, buying a jigger will be one of the best investments you make in your home bar. Ultimately, if you can't pour out specific measurements of each liquor you're going to get an unbalanced drink and that's the complete opposite of what you want.
Pourer
Although not absolutely essential, having pourers on your liquor bottles will make pouring so amazingly easy and also decrease spillage and avoid looking sloppy. Pourers can be really cheap, but you can get some really nice stainless steel ones for under $6.
Bar Spoon
Just like it's important to have a cocktail shaker for drinks that need to be shaken, it's equally important to have a bar spoon to stir the drinks that should be stirred. Sure you can use a regular spoon, but they won't work as well because they're so large. Bar spoons don't have to cost much, this one from Crate & Barrel is under $7.
Cocktail Strainer
There are many cocktails that need to be made in ice so they're cold enough but are supposed to be served iceless, like martinis for example. Without a cocktail strainer, it will be very difficult to make these kinds of drinks.
Setting up your home bar doesn't need to be complicated and it also doesn't need to break the bank. Just purchasing these reasonably priced five items, you'll be able to make just about any drink thrown your way and impress while you do it.