Ever wonder whether you should be using traditional spray or solid wax-based cologne? It's a question that we're frequently asked, especially with the increasing popularity of solid cologne. You may not have had the opportunity to try out a solid cologne yet, which is why we're discussing the importance of cologne samples before you go all in and commit.
Whether you prefer solid or traditional cologne is all down to personal preference. You may want to venture out of the traditional spray cologne familiarity but aren't sure where to start.
It's important to know how it's going to react with your skin, how long it will last, and whether you even prefer it to traditional sprays before you go spending your hard-earned cash on it.
Let's discuss the differences between our trusty traditional cologne (spray-based), and our new friend, solid cologne (wax-based), and answer your most frequently asked questions about the two.
What is solid cologne, and what are the benefits?
Solid cologne (also known as 'dry' or 'hard' cologne) is a long-lasting, wax-based product. The popularity of solid cologne is changing and has recently increased due to a number of reasons.
Though they've only just become popular on our shelves recently, the originality of a solid cologne dates way back to ancient Egyptian times. The mix of aromatic ingredients in a solid bar has been used for thousands of years, but just hasn't been at the front of our shelves.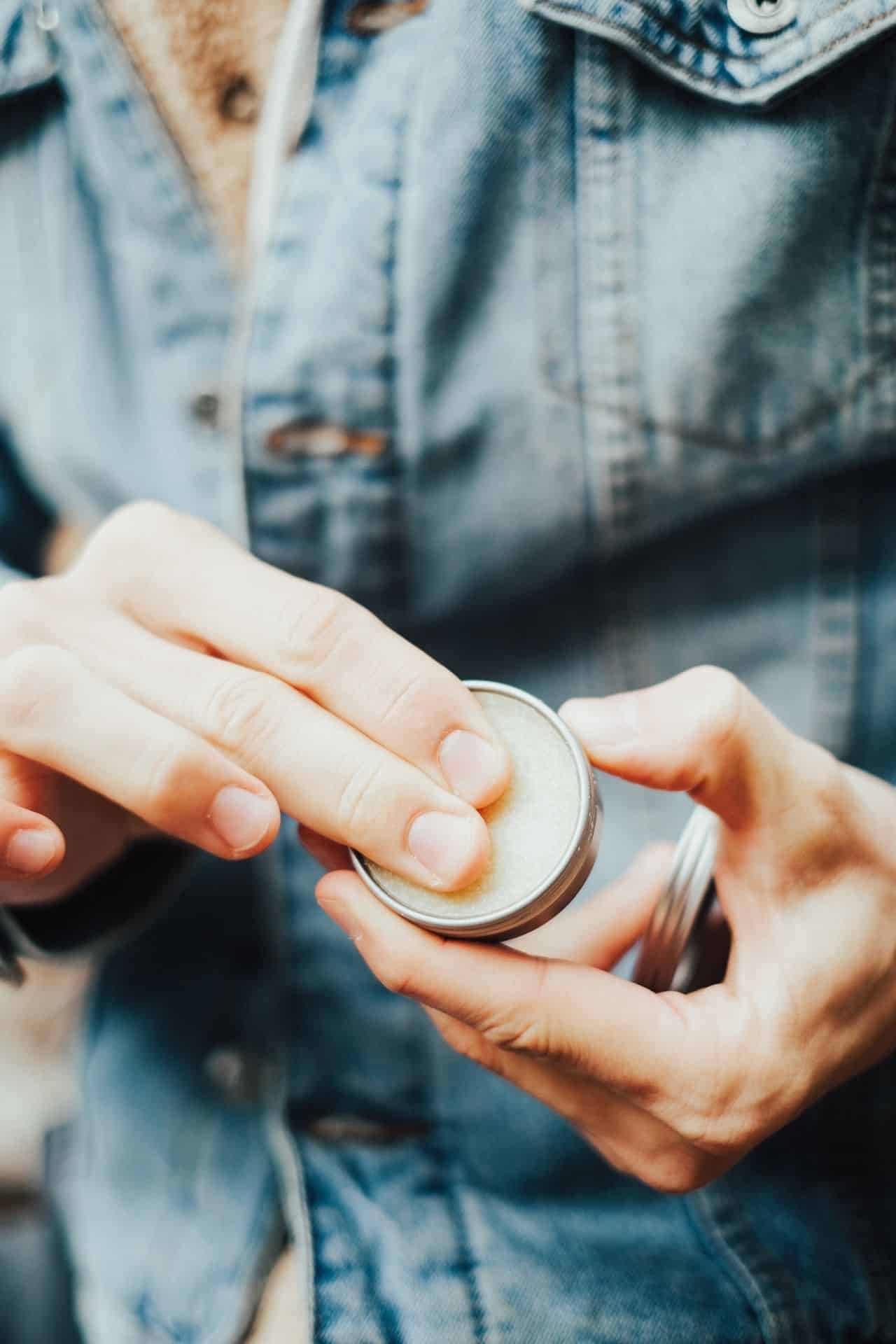 The solid cologne application is easy, and similar to rubbing a bar of soap on your skin. Simply remove the cologne from the tin, and apply on your desired body part. The compact holder also makes the solid cologne portable and easily accessible, ideal for frequent flyers and travelers.
A decent amount of solid cologne takes up half the space of traditional spray cologne, with tins no bigger than your palm. They can easily be squeezed into your hand luggage or wash-bag, making them more convenient than a traditional spray bottle.
However, some users have mentioned that the spray cologne's scent doesn't last as long on the skin as a spray. This opinion varies from person to person and can be down to the different chemicals of each person's skin type. Some state the solid cologne lasts hours longer than a spray, and it can really only be determined by you trying it for yourself.
Another key benefit is how long-lasting a bar of solid cologne is. Even with multi-time daily use, solid colognes have been reported to last at least 4-6 months (meaning you won't have to be spending as much on smelling good).
Solid colognes are much more discrete than sprays. Subtly applying a fresh layer of cologne using a bar is way less awkward than whipping out your traditional bottle and spraying it around others in the office. You can get away with freshening up pretty easily with a solid cologne.
Ideally, we recommend trying a solid cologne sample before committing to buying a full-sized option. Test how the scent and aroma last on your skin, and decide whether it's worth the investment or change from your trusty spray bottle.
Why not stick to traditional spray cologne?
As we said, this is all down to personal preference. Unlike solid colognes, alcohol is the key ingredient of a spray cologne (not the kind you'd be drinking in a cocktail, mind). Spray fragrances are made from a special perfumer's alcohol, which is made to hold as much of the aromatic essence as possible (the reason why it smells so good, so quickly after spraying!)
Traditional colognes are easy to use, convenient and immediate. With a spray bottle, the pump-action produces a measured amount of cologne through a thin tube.
A major benefit of spray cologne is its convenience and availability. With the press of a button, you have your favorite cologne aerosolized and ready to wear. They're also available in your local high street stores and aren't as hard to find as solid colognes.
Traditional vs solid cologne samples
One of the easiest ways to try out both options is to order some cologne samples. It's true, cologne is a personal thing, and there isn't just a one-size-fits-all answer. It can feel risky to buy a full-size cologne without trying it on your skin first, and we understand that.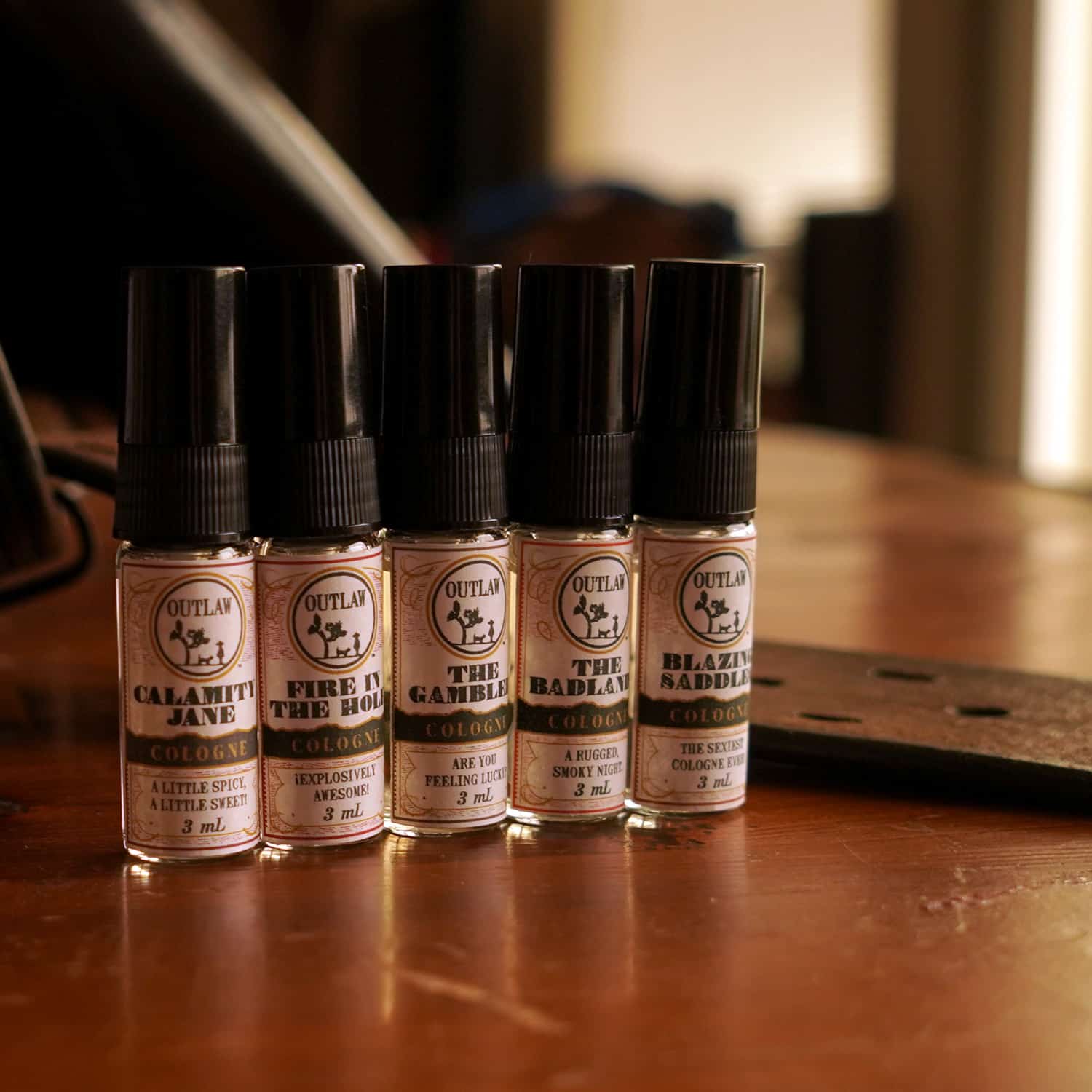 Different colognes wear differently on each individual. Most companies offer a cologne sample and a 100% satisfaction guarantee, like Outlaws cologne. They also give you the option to try a few different cologne samples, to really take your time and decide whether solid cologne is for you. It also gives you the opportunity to try some different scents, and work out which one you prefer.
Cologne samples come in both spray and solid and are created to give you full control of what full-size option you buy in the future. They're a great way to put your mind at ease before you commit to anything long-lasting.