I've decided to (finally) write a full, hands on review of the Jack Erwin Chelsea Boots that I've been hearing so much about.
Why? Because I must have gotten 50 emails requesting a proper review of them!
You see…
Shoes reflect a lot on a person's personality and taste. An attractive pair of shoes catches attention right away. If a person decides to buy a cheap pair of shoes, it may actually cost him more in the long run. A good pair of shoes can last for many years with the proper care. If you are able to acquire quality pair of shoes which will last you a number of years, it is much better than buying inexpensive shoes every year or so. You may probably end up spending more on cheap shoe than a one-time investment in quality shoes.
When it comes to buying shoes, I am always reminded of a quote by an English shoemaker John Wildsmith, who once said, "You are either in your bed or in your shoes. So it pays to invest in both." A man is judged by the shoes he wears. Shoes can change one's entire outfit, and these are noticed by everyone. If you don't have a nice pair of shoes to match with it, your thousand dollar suit is worthless. There is nothing that will make you look more stylish and give you a confidence boost like a nice pair of shoes.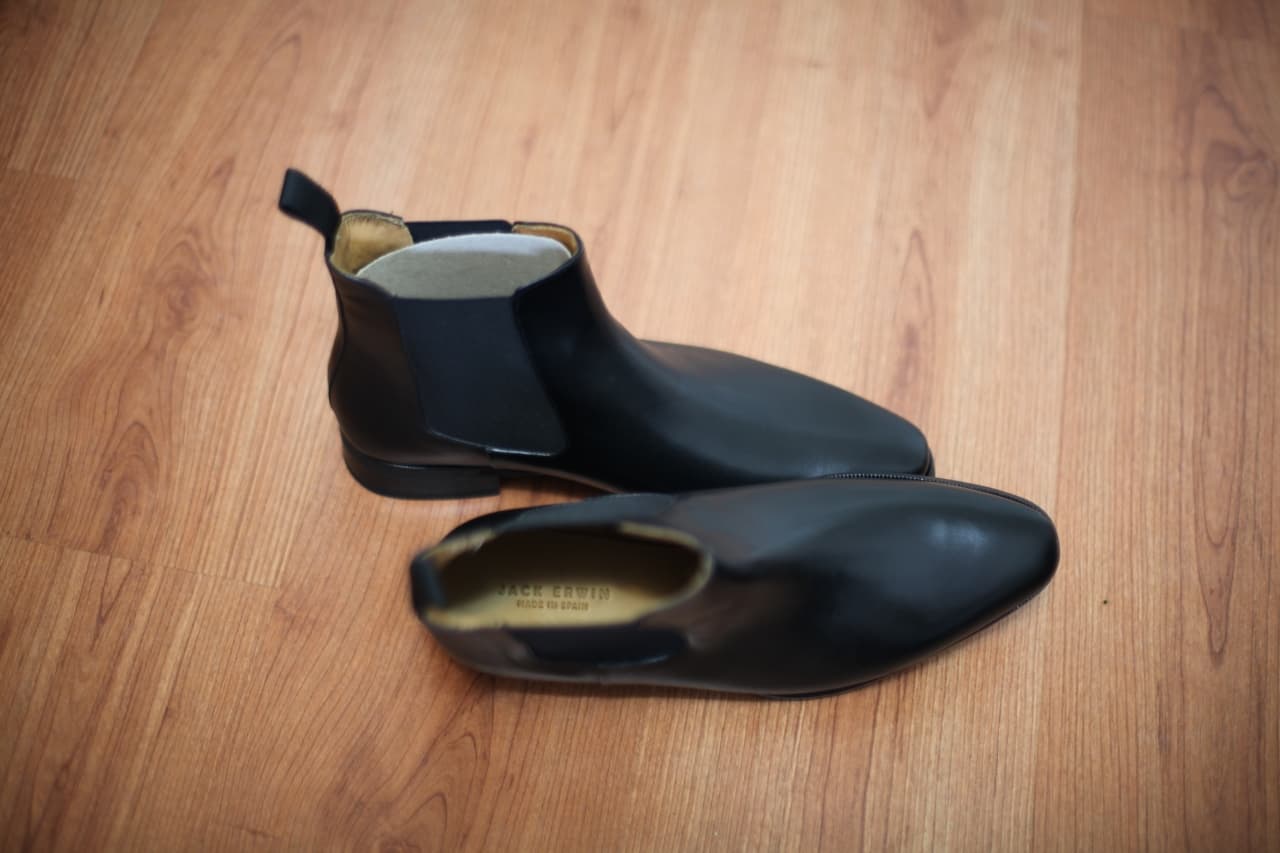 If you are a man who wants to live and dress in style then the Jack Erwin's Ellis Chelsea Boots from their Foster Collection are just the shoes for you. The high quality Jack Erwin's shoes are handcrafted in Spain. Although leather is my preferred material for the sole for dress shoes, the rubber sole on Jack Erwin shoes make them resilient against all weather conditions.
The Ellis Chelsea Boot from the Foster Collection of Jack Erwin shoes are available in calf-leather Arabica, Black, and 100% suede brown. You can wear them with a suit or pair them with designer jeans; they look equally stunning.
The shoes are Blake welted made of full grain leather. The shoes are beautifully crafted, well stitched and are of durable construction. The soles are stitched onto the shoe around the entire shoe and no glue is used. The shoes are fully leather lined with padded insoles and feature a reinforced stacked heel. The shoes come with a stylish box and dust bag with authentic Jack Erwin Logo.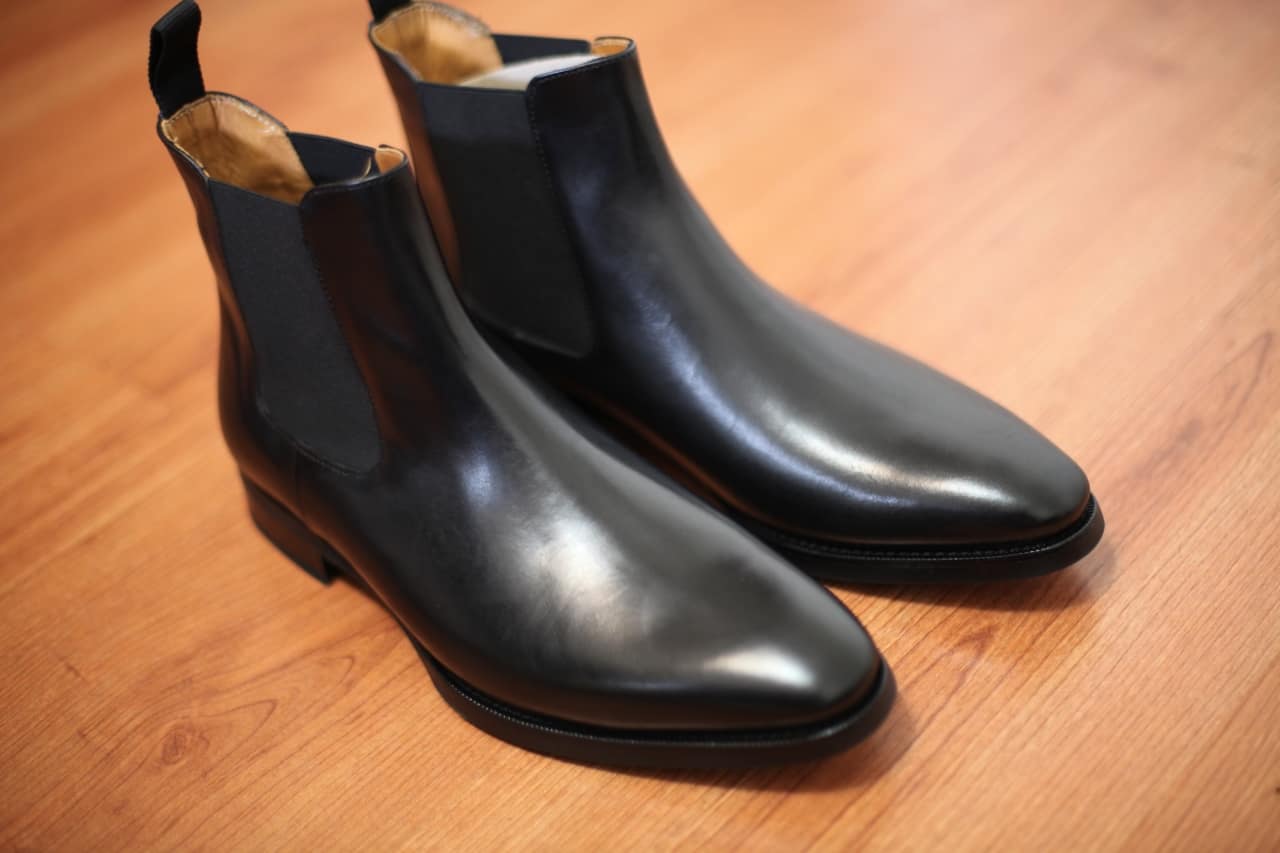 The best part is that Jack Erwin shoes are sold directly to the customers online thus eliminating the middle man and cutting the cost significantly to make them affordable to the average buyer. This way one can own a pair of high quality dress shoes for only $220. The Jack Erwin shoe company is based in New York City and was founded in 2013. For more information about the company and to see their entire collection, check out the Jack Erwin website.