I've had the opportunity to visit a few caves over the years, and big or small, the experience always instills in me a childlike glee. There's something amazing about being deep underground, and often one will find the most interesting sorts of creatures and rock formations. Now, what if instead of rocks, you had massive stalactites and stalagmites made of ice?
Eisriesenwelt, or "World of the Ice Giants" in German, is the world's largest ice cave – stretching on for over 42km! It's absolutely massive, and as you're about to see in the photos below, it's also exceedingly beautiful.
World of the Ice Giants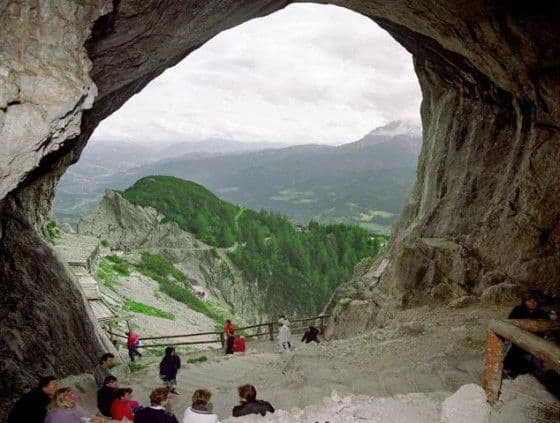 Not only is the cave itself beautiful, but so are the sights just outside the cave mouth. Located in Werfen, Austria, the cave is housed in the side of the Hochkogel mountain, with incredible views in all directions. I've only seen photos, but this place looks every bit as beautiful as what I saw in Switzerland.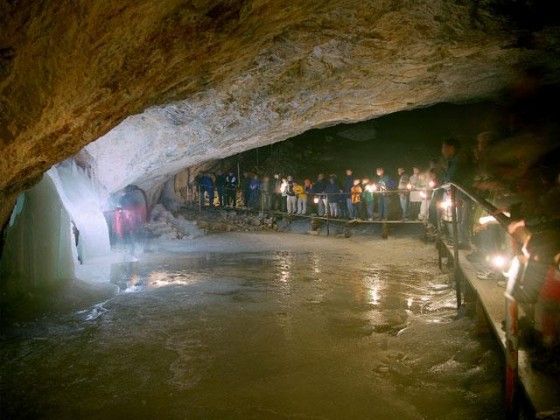 Over 200,000 tourists visit Eisriesenwelt each years, meaning that you'll probably be in for a slow journey through the cave. If you happen to know when the low season is, please let us know, and I'll update this article.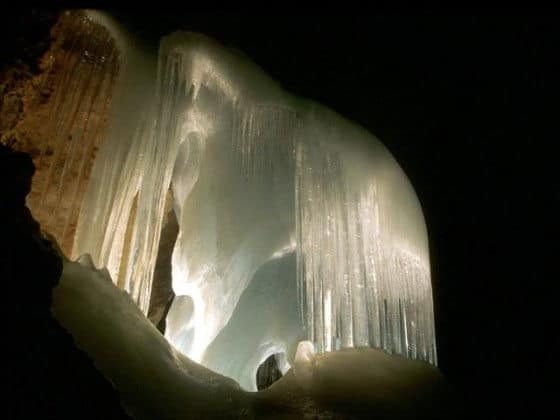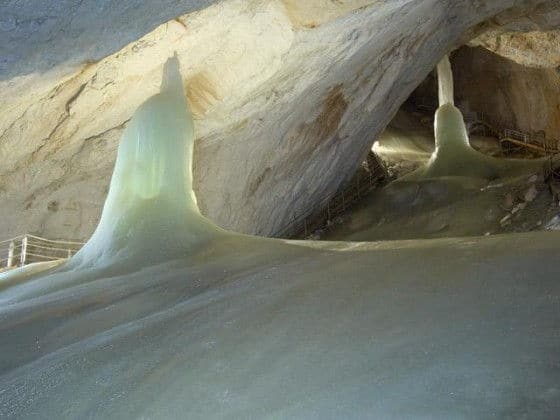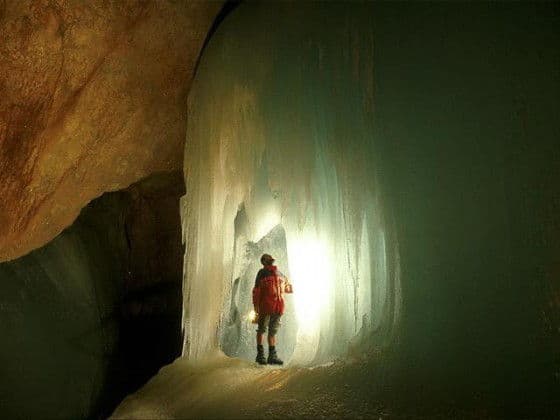 As you've probably realized by now, the entire cave system is filled with massive ice formations such as these. Even if you're planning to visit during the summer months, make sure to dress warmly, as temperatures are generally below zero year round.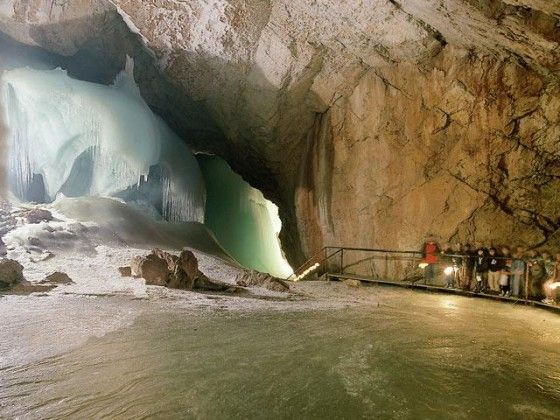 Somehow I'm guessing that no one is allowed to ice-skate here. Yes, it would absolutely ruin the natural beauty of this place, but man oh man would skating here make for an interesting experience. I think it's about time I buy my own creepy cave to dwell in. I'll create my own ice rink, and skate there as much as I want!
Visiting Eisriesenwelt
I'll admit, for those of us living in North America, Austria is a bit of a jaunt. Though I haven't been there directly – a fact I intend to remedy soon – I have been all over Europe, and the average flight time out of Canada was about 9 hours. Having said that, weren't these pictures amazing? Doesn't this place look awesome? Flights really aren't even that expensive, and you can easily find them online at a discount, or through a local flight agency. Finding place to stay is also a cinch with discount booking websites like Hotels.com
, or simply sleeping with bums on Austria's mean streets.
If you're looking for more information on the caves themselves, you can either head over to the official Eisriesenwelt website, or visit Wikipedia. Personally, I would go for the latter, as surprisingly, it seems to have a lot more information than the official website.