Lately I have been pretty obsessed with EDC (every day carry) flashlights, and flashlights in general. I remember a friend of mine was really into flashlights and he even gave an EDC flashlight, which I lost within a few weeks. Lighting technology has come a long way since then, he was spending a lot of money on flashlights, buying the same/similar flashlights now only costs a fraction of what he was spending. Thanks to advancements in LED technology, the new generation of flashlights are smaller, more powerful, and cheaper.
I'm not super into flashlights, I just buy a small light here and there when I see a good deal. I mostly use them for camping or just messing around in the backyard. A new EDC flashlight that caught my attention is the NEBO SWYVEL rechargeable pocket light.
The NEBO SWYVEL EDC flashlight is named after one of its main features, the ability to swivel its head 90 degrees, and comes with a magnet, making it quite useful in tight spots. The maximum output is 1,000 lumens in Turbo Mode, which only lasts 30 seconds. Below is a list of all the modes.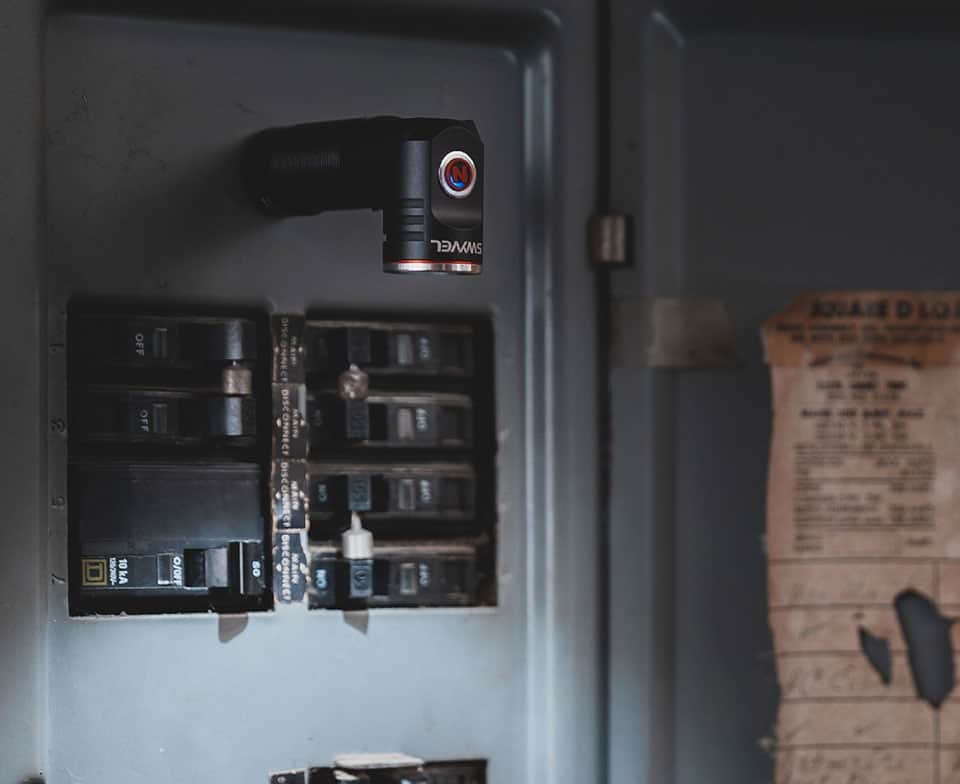 NEBO SWYVEL EDC Flashlight Five Light Modes
TURBO (1000 lumens) – 30 seconds / 130 meters
High (500 lumens) – 1 hour / 100 meters
Medium (200 lumens) – 1.75 hours / 60 meters
Low (50 lumens) – 6 hours / 30 meters
Strobe (500 lumens) – 1 hours / 100 meters
The SWYVEL flashlight comes with a rechargeable battery that takes about 4 hours to charge using a USB connection. Unlike regular USB connections, this flashlight comes with a magnetic connection, so you don't have to worry about sticking the small end of the USB cable into the flashlight, simply connect the magnet and plug in the other end of the USB cable into a computer. The flashlight is constructed out of aircraft-grade anodized aluminum and is water and impact-resistant. The best part is, the NEBO SWYVEL Rechargeable Flashlight is priced at only $34.99.