I'm a terrible cook and have limited skills in the kitchen. During the day, there is no one around to cook for me and by that I'm referring to the lady of the house. On occasion, I may get inspiration to bake something to surprise the wife but then I realize how much effort is involved and put the "project" on the back burner and have her make me the dish at a later date.
I know I'm not the only one like this or else a product called Drop would not exist. Drop is an iPad connected baking assistant that makes the entire process super easy from beginning to end. Baking the perfect dish can be a difficult task and screwing up even one step can alter the end result. There is a lot of accurate measurements involved, possible substitutions if what the recipe calls for is not on hand, and the timing of everything. Drop, a digital baking assistant, is there with you to make sure everything goes smoothly and according to plan.
Drop – Digital Scale & Baking Assistant
What I really like about Drop is that the mess involved with baking is no longer an issue. You no longer need to use all the measuring utensils and it's possible to just use one bowl to mix everything you need. Also, the device will scale the entire recipe for you if you are short on the ingredients. If the recipe calls for 400 grams of flour but you only have 345 grams, no need to worry as all other ingredients will be adjusted accordingly.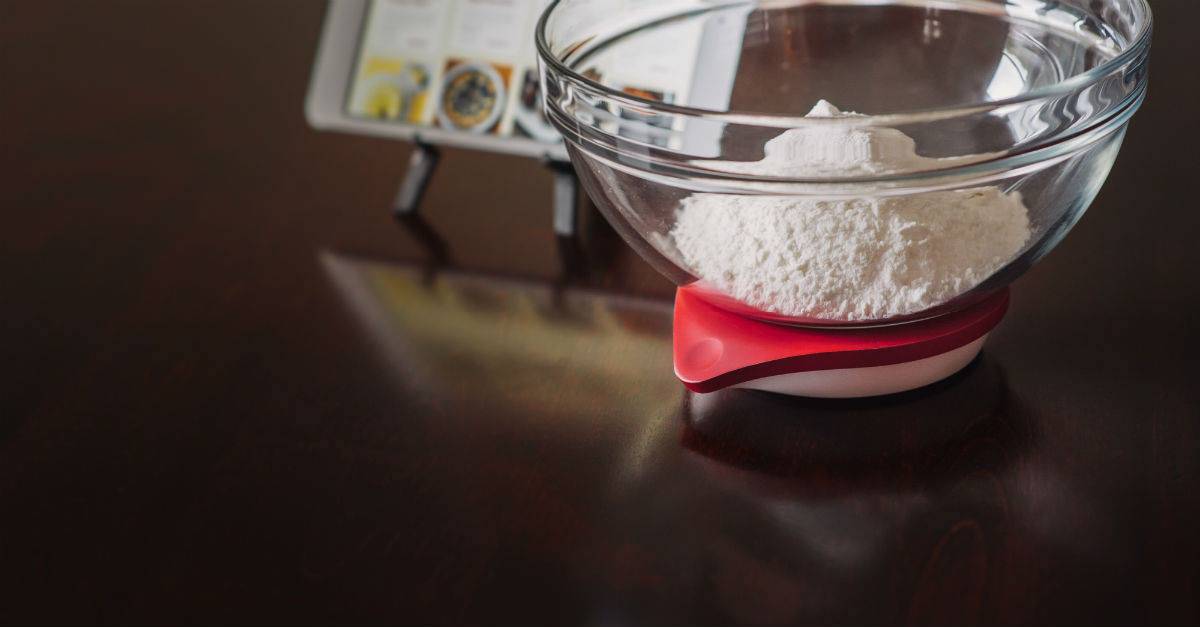 You simply put a bowl on the scale and add each ingredient one after the other without even having to measure. The Drop gadget will guide you and keep track of everything being added. Pretty convenient right? I'm sure you can't use Drop for every baked dish out there but it certainly is a very helpful tool. They offer a wide range of interactive recipes as it guides you step-by-step and it will also suggest substitutions if you don't have a specific ingredient. Oh and it would help if you own an iPad.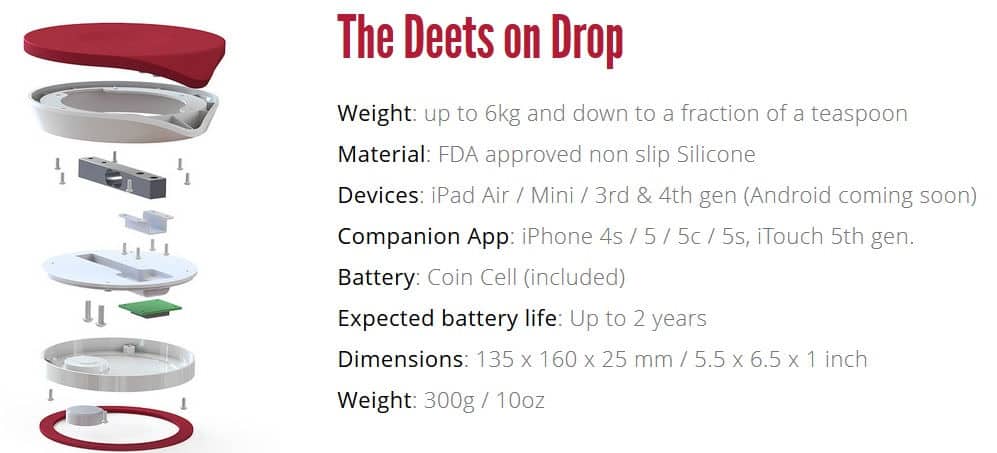 You can pre-order Drop for $80 via GetDrop. Whether the $80 price tag is worth the digital scale depends on how often you plan on using the device.