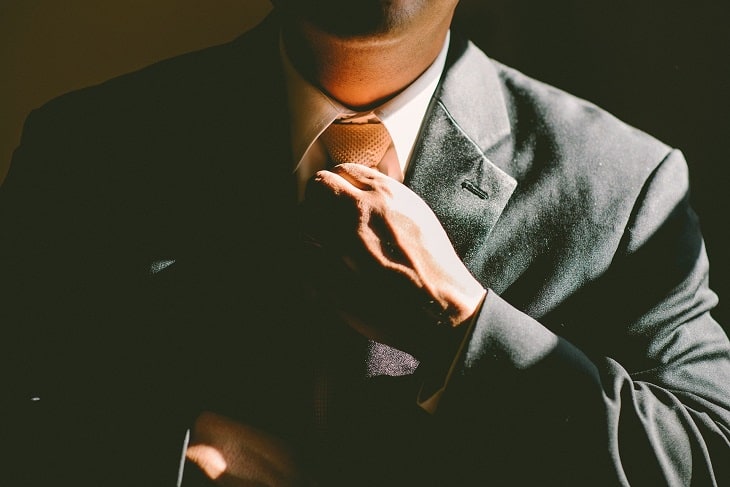 Weddings are exciting events and you always want to look your finest. However, the hardest thing about weddings is deciding what to wear. As a woman, things aren't nearly as difficult because you have the option of a fancy formal dress, a cocktail dress or some other kind of skirt and blouse combination. But as a man, deciding what to wear can be a little bit more daunting. If a wedding is formal, most people assume that means a tuxedo or black tie, but when someone is having a 'semi-formal' wedding, what exactly does that entail?
You obviously don't want to show up wearing something way too casual, but you also don't want to be the most overdressed guy at the party. What's a man to do? Luckily, we've got some tips for you on dressing for a semi-formal wedding that will ensure you look stylish, great and certainly not out of place.
What time of day is the event?
The first thing you need to think about is the time of day of the event. Usually, semi-formal means you should wear a clean looking suit, but depending on the time of day, and even the season, means different things for the colors. If the wedding is during the day and has an early reception, a light colored suit will work great, and this also works for summer weddings where you may be outside.
However, if the wedding is in the evening/late afternoon or in the winter, it's best to stick to dark colored suits like gray or navy.
Do you need a tie?
Actually, the answer to this is no! For most semi-formal events these days, a tie is really optional. Obviously you don't want to show up wearing a plaid shirt and some khakis, but it's ok to wear a suit and go sans tie.
What about the shoes?
When dressing for a semi-formal event you still want to keep the shoes moderately dressy, but there's no need to stick explicitly with black, formal dress shoe wear. In these kinds of events, it's totally ok to go with a brown shoe or even Derby shoes. Just remember to leave the sneakers or shoes with dirt or scuffs at home.
Stick to a minimal look
When it comes to semi-formal wear, especially for a wedding, less is more. You don't need a tie, a pocket square, a vest or anything else. A watch should really suffice is you want to add an accessory.
It's better to be overdressed than underdressed.
If you're still stuck on what to wear to the event, it's ultimately better to be overdressed than underdressed so if you can't decide, go for the outfit or accessory that's a bit more formal.