So just a few articles ago I wrote about the possibility of setting up a summerhouse as a separate home office. While this is all well and good, I realized that some of us are struggling a more base way. It's that we lack that original space in which men could be men. The place of innovation, inspiration, or just every day repair. That original cave that came about after we left actual caves. The Man Cave.
No Underground Dwelling? Fear Not.
While I am still renting, I am fortunate enough to have a garage in my current residence, and couldn't imagine moving into a place that didn't. While most people tend to just park their cars, or clutter the hell out of them, that's not what a garage was meant for. It's a space for projects, for innovation, and maybe a couple of beers. So, when it was brought to my attention that there are houses without these spaces, my heart just broke.
Millions of men across America must be suffering so needlessly. Truly, a terrible life to lead, if such an existence could be called a life.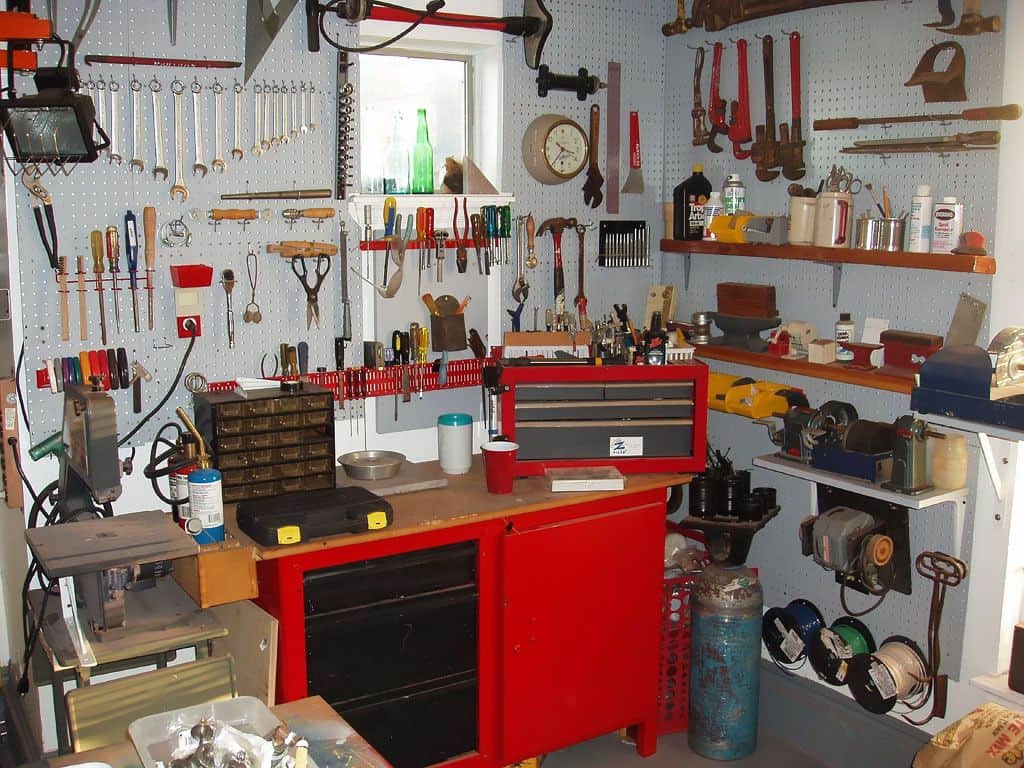 Yet hold fast, oh brethren who apparently live in doll houses, for there is a solution! Much like the summerhouses, a prefab building keyed to the task might be up your alley. Now of course, it all depends on what you're doing with your man cave. If you're going the nambi-pambi route of clear liquors and ballet then feel free to get yourself something from your local big box store.
Of course, if you're interested in a real man-cave, a Man's man-cave, then you might want to check out a pre-fabbed building. Whether you are looking to setup a football den, an impressive backyard brewery, or the wood-shop of your dreams, a steel framed structure can be the way to go. They're simple, efficient, and if you've got a pressure washer the maintenance is low. Setup is as basic as it gets, and several companies such as Toro Steel Buildings offer both a vast collection of information resources, and even custom construction for those of you with really grand ideas.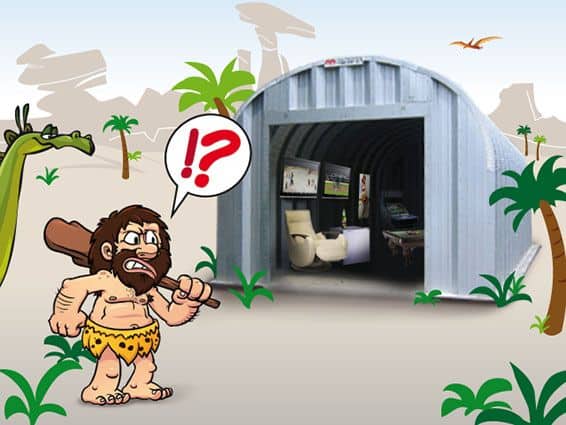 Now of course you might have to give a hard sell to your significant other. Why, well… for instance, I do have several yard tools and a computer work benches in my garage. I do many projects, and toil late into the night. I also have a refrigerator for just beer. You do the math.