After a hard day at work and totally exhausted from all the Facebooking, Tweeting, and YouTube searching that took place, you just want to crash and sleep like a baby. You know, that same deep sleep that babies are able to enjoy. The Cradle for Adults may be just the thing you need at your home.
The Cradle was developed out of research for children that are affected by RMD (Rhythmic Movement Disorder). The Cradle chair is able to provide a safe and relaxing environment for children to calm their sense but is still large enough for a grown man or woman to chill out in. I haven't personally used the Cradle but it does look pretty comfortable.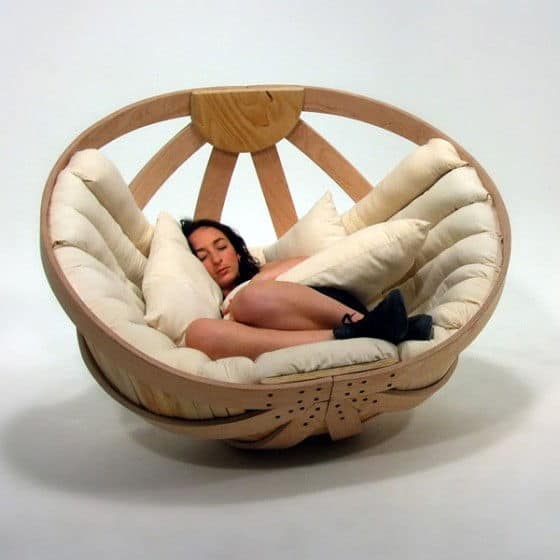 The entire Cradle is flatpack ready and all materials used on the Cradle are environmentally friendly, even the glue that is used to bind some of the pieces together. For more details, check out the Cradle and designers behind this creation.