A company that was created earlier this year wanted to bring change to the tooth brushing industry. They realized that each finished plastic toothpaste tube just ends up in a landfill and takes 500 years to break down. So, basically every single plastic toothpaste tube that has ever been manufactured still hasn't been broken down. That's a little scary when you think about it. How are they changing the tooth brushing industry? They have created Change Toothpaste which are toothpaste tablets that you bite down on and start brushing with a wet tooth brush. These tablets also come in a compostable bag which can be recycled after use. Making small changes can have big impacts on the planet.
These toothpaste tablets are vegan and do not contain any gluten, soy, or nuts so it's safe everyone to use. They also do not have any harsh ingredients are made from all-natural ingredients. The company played around with over 100 recipes, working closely with a dentist, to get the right texture and flavor.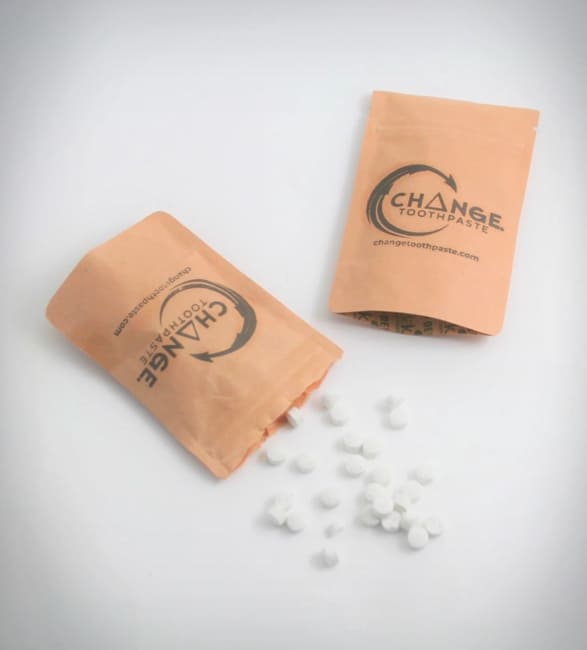 You can buy your Change Toothpaste tablets from their website at changetoothpaste.com for $9.95. Each pack comes with 65 tablets which is good enough for a one-month supply. You can also ditch your plastic tooth brush and get their bamboo brush for $7.50.