Casio's latest G-Shock GB-6900 watches aren't the first watches to use Bluetooth technology to connect to smart phones but they are the first to use Bluetooth LE, which is a Low-Energy Bluetooth 4.0 system.  The watches will be compatible with NEC Android powered phones.
Some of the features of the Bluetooth G-Shock GB-6900 watches will include time synchronization with the phone, text message display on the watch screen, incoming call display, and email display.  Users can be alerted to incoming calls via either a ringtone or a vibration which can be stopped with a tap on the watch.
Because of the low-energy consumption of Bluetooth 4.0, the battery life is claimed to be two years on a standard CR2032 battery.  The GB-6900 series G-Shock watches will come in three colors: White (GB-6900-7JF), Red (GB-6900-4JF), and Red (GB-6900-1JF).  The watches were initially scheduled to launch in December 2011 but have been delayed to March 2012 because of the flooding in Thailand; they will be priced at ¥18,000 each or about $235 at today's exchange rate.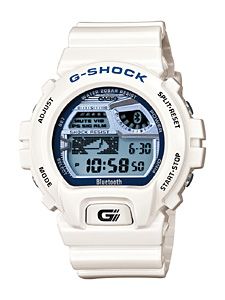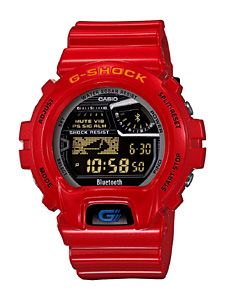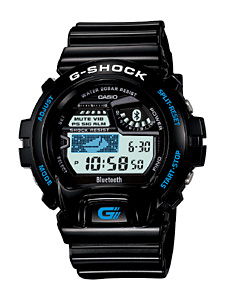 [Source]