Extremely muscular and fit men – bodybuilders and other athletes – frequently complain about how incredibly difficult it is to find clothes that fit them well. Imagine how difficult it was for the former Mr. Universe, Arnold Schwarzenegger, to buy a pair of denim jeans – or any other clothing for that matter!
Julian Gold, a bodybuilder in Miami, says, "I live in athletic clothes because it's impossible to find other clothes that fit me. How I wish I could find a pair of jeans that fit. I'd dress better if I could find better clothes!"
A former tailor from a New York City haberdashery quipped, "No one will even believe how different the fit man's body proportions are to those of the casual exerciser. His thighs are much larger. His waist is much smaller. Off-the-rack clothes usually don't fit or look right on him, and he doesn't have a lot of clothing options."
"Outlier" Physiques
Any man wearing a pair of jeans is likely to achieve the basic look of a man wearing a pair of denim pants. Clearly, though, some denim jeans will be more flattering on the fit, built physique than jeans intended for the average male body. Tailors of Atlas, a premium denim designer, address the challenges of "outlier physiques" – those outside the statistical norm – by designing jeans with the athletic body in mind.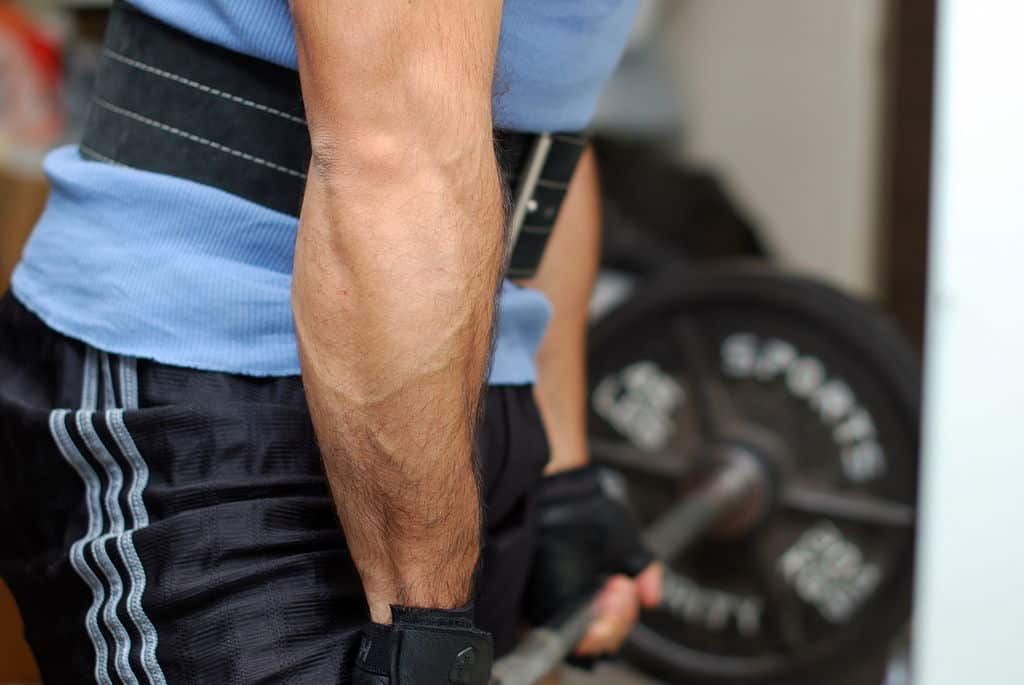 Really muscular men's bodies fall outside of the usual proportions that designers work with. Muscle definition gives these men a different frame than others. According to bodybuilder Tom Venuto ("Burn the Fat"), the average man's waist size doesn't differ greatly from his chest dimensions. For example, when the average man buys a jacket, the waist is tapered only slightly and widens a bit around the hips.
Heavily developed males reflect a significant drop from the shoulder to chest to waist. Then, below the muscular man's waist, his thighs and buttocks are almost always bulkier than his calf muscles. However, even his calves are likely to have a different shape and definition than those of the average man.
The Fit Challenge
Very fit athletes work hard to achieve the bodies they have. They're usually quite proud of the way they look, and they want clothing that fits the bodies they've worked so hard to build!
Unfortunately, some clothing lines just exaggerates the fit man's "extreme proportions." These clothes tend to bag around the lower body or hide his defined lower torso. The waistband of an off-the-rack pair of jeans may fit but bag at the hips or below the knees. Of course, in order to fit the wearer's largest areas, these jeans are so big that they simply hang off his tapered points!
When buying a pair of denim jeans, the athlete must choose a waist size that fits closely and comfortably. Jean legs should fit the crotch area without any excess or hanging denim fabric. The weight of most denims may cause the athlete's jean legs appear quite loose and hang in a flat plane.
"I've got six pairs of jeans in my closet that don't fit. I bought them in desperation," bodybuilder Gold says. "It's unrealistic for regular clothing manufacturers to… anticipate… my proportions. But how I wish they'd try."
Designed For Athletes, By Athletes
Most athletic men say that the only way to achieve a proper tailored fit below the knees–to narrow the jeans according to body shape – requires the services of a tailor. 'That's a time-consuming and expensive proposition for most extremely fit men. It's a better idea to find clothes that are made for the muscular man in the first place!
Edit: Unfortunately Tailors of Atlas no longer exists. If you have any recommendations for jeans for bodybuilders, please let me know in the comments below and I'll update this article!