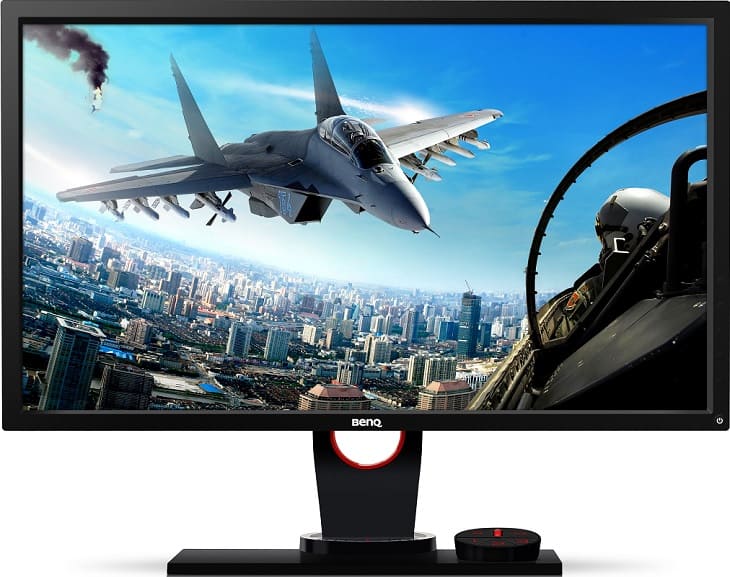 Finding a good monitor for gaming can be very tough. With a lot of different options out there, it's easy to see why you can get confused when you want to pick the very best option to suit your needs. Thankfully, you just need to focus on a few essential factors when you choose a gaming monitor.
Resolution and panel size
A good gaming monitor should support at least full HD, if not 4K resolutions. If you have a very powerful computer and one of the latest graphics cards, consider purchasing a gaming monitor that goes over 28". Usually, the best monitors for gaming can have 24"-27". It all comes down to you, the space you have in your room and what computer you own. Keep in mind that UHD and 4K resolutions will require a beefy computer, so try to adjust your expectations accordingly in this regard.
Panel technology
The panel tech will differ between monitors. Vertical alignment panels are known for their very good colors, astounding contrast ratio and the fact that they can display deep black. On the other hand, twist nematic panels are delivering good refresh rates and fast pixel response yet they can be prone to color shifting issues. Then, you have IPS panels that have a good color quality, a pretty good grayscale performance and a wide view angle. Each option comes with its own ups and downs, so try to take your time as you pick the best one to suit your needs.
Response rate and pixel response
Your true focus here should be on having a very high refresh rate and a fast pixel response. The common pixel response is grey to grey. If the pixel response is low, you will not see any smearing when you view any moving images. 2 milliseconds or less is ideas, but anything under 4 ms is more than ok.
The refresh rate is the time that a gaming monitor takes to actually redraw the entire screen. Regular monitors will offer 60 Hz, however the best gaming monitors will deliver 120 Hz or even 140 Hz. The different comes from some factors like tearing elimination, image blur reduction and so on. Plus, most good monitors that have a very high refresh rate tend to deliver 3D support as well.
Video inputs
The more video inputs you get, the better. Some monitors will be great to use with a console as well, not to mention that there are a few which bring Dual HDMI ports. USB ports can be nice and some gaming monitors actually integrate sound systems as well.
In the end, finding the best gaming monitor will take a little bit of time. You shouldn't worry though, as long as you focus on these great features you shouldn't have a problem getting the right results. Keep in mind that you should stick to a specified budget, this will make things a lot easier for you in the end!