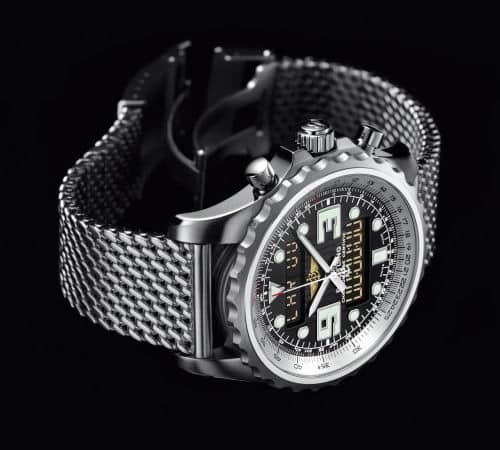 Breitling is re-launching their Chronospace line, original line was produced in 1998.  The new Chronospace watch is aimed at the professional aviator, but I'm sure a lot of non-aviators will be picking up this beauty.
The Chronospace comes with a 1/100th of a second chronograph, alarm, dual time zone with a separate alarm, countdown, 24 hour military time, a perpetual calendar and a slide rule.  The watch is powered by a quartz movement, which might not make it too popular with the hardcore watch collectors.
Breitling Chronospace will be available in a variety of dial colors and wristbands.  Wristbands will include a rubber strap for those who like to get their watches wet, a cool looking satin brushed woven steel (mesh looking) bracelet and the classic leather strap.
No information is available on when this watch will be available and how much it'll cost.
Related Post:  Breitling Updates SuperOcean Line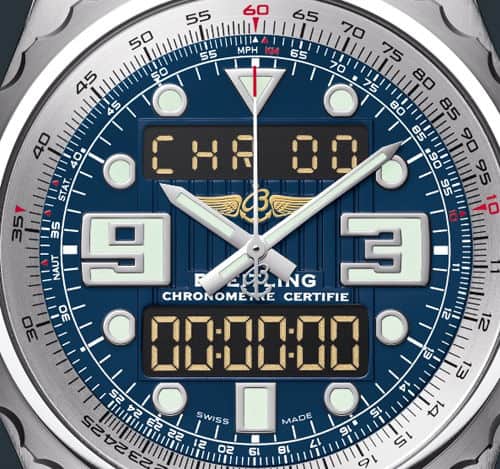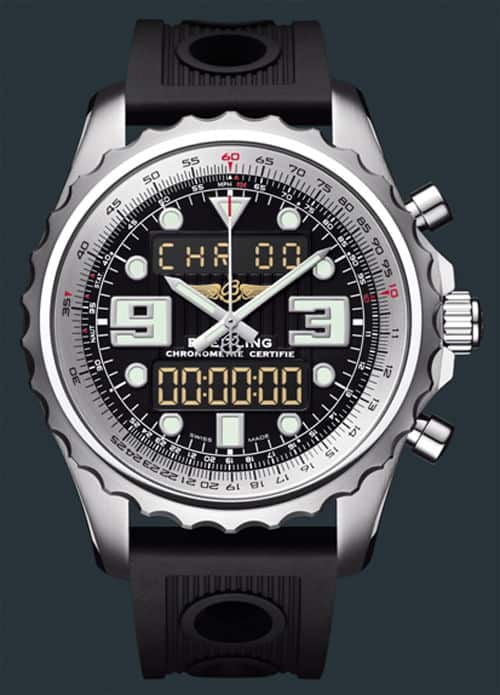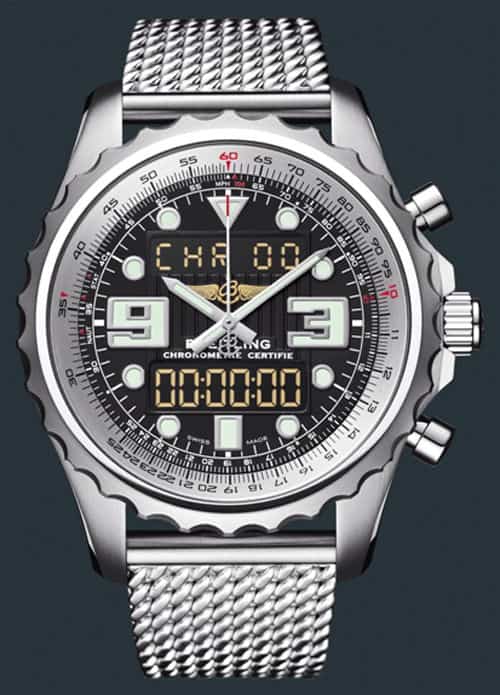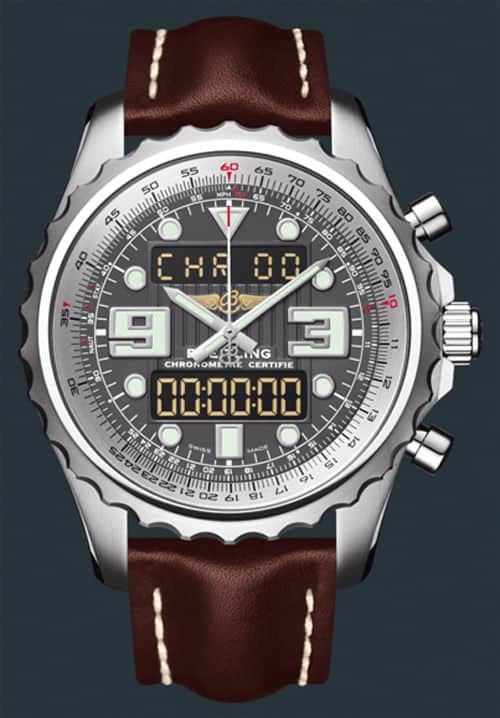 [Source]