Let's face it; not everyone enjoys the thought of diving into a book. For some, reading can feel like a chore or even provoke anxiety.
But with so much wisdom and entertainment contained within the pages of books, it's worth examining why you might dislike reading and discovering how to overcome this aversion. We're here to break down the stigma surrounding reading, provide actionable tips for embracing this enriching activity, and ultimately transform your perspective on picking up that next novel or memoir. Keep reading to embark on a journey toward unlocking endless opportunities for personal growth and self-improvement through literature!
Table of Contents
Understanding The Stigma Surrounding Reading
Reading can be stigmatized due to negative associations, cultural barriers, learning disabilities, and personal biases, but it is important to recognize and overcome these obstacles in order to embrace the benefits of reading.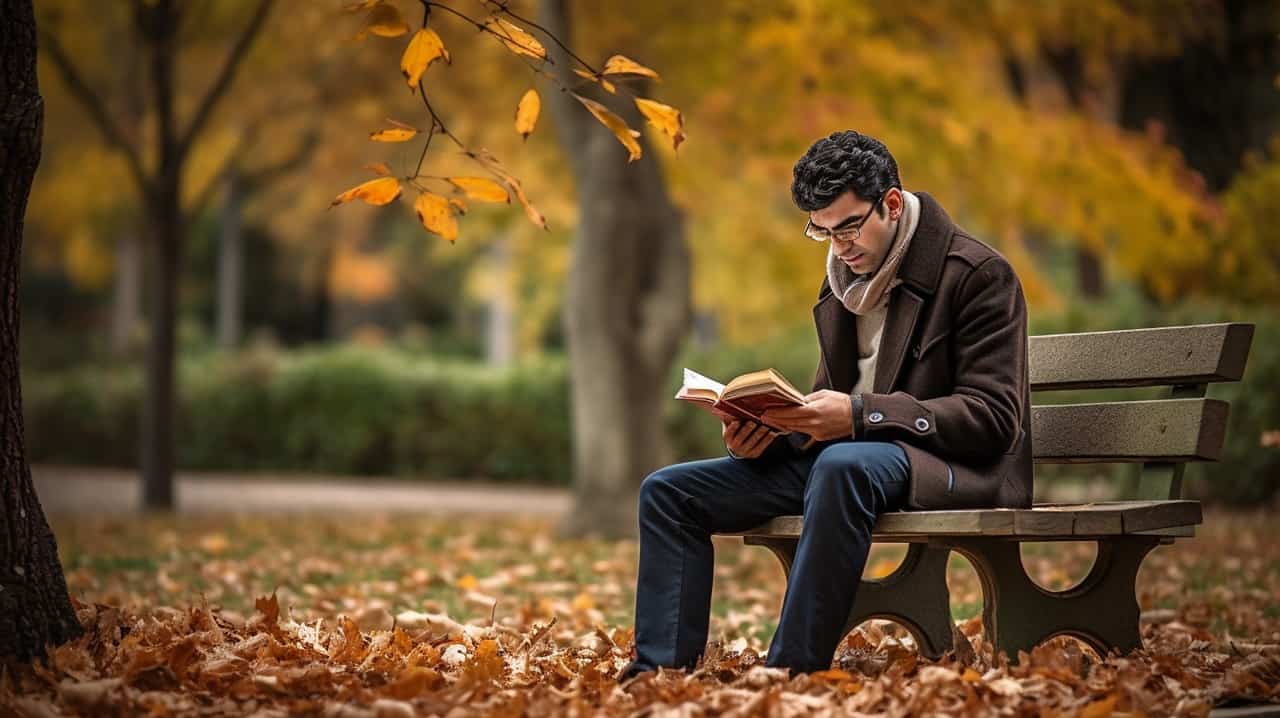 The Negative Association With Reading
A common negative association with reading is that it's often perceived as a tedious and time-consuming task. Many individuals may have memories of being forced to read uninteresting books in school, leading them to associate reading with boredom and frustration. Moreover, the pressure from teachers or parents to perform well academically could have added stress and further distaste towards reading.
In today's fast-paced society, people are constantly seeking instant gratification through social media and other digital platforms. This has diminished the appeal of sitting down to read a book, which requires focus and patience. Additionally, some assume that being an avid reader equates to an introverted personality or a lack of social life — both misconceptions that contribute to negative associations with reading. In reality, readers come from all walks of life and backgrounds; embracing literature does not imply sacrificing one's social life or personal success.
Some people may also feel inadequate because they struggle with decoding text due to dyslexia or other learning disabilities. This can create feelings of shame around their difficulties and discourage them from exploring literature further. However, it is important for these individuals – as well as anyone harboring negative thoughts about reading – to remember that this stigma can be overcome by focusing on self-improvement rather than perfectionism in literacy skills development.
The Impact Of Cultural Barriers And Learning Disabilities
Cultural barriers and learning disabilities can play a significant role in shaping an individual's dislike for reading. For instance, someone who grew up in an environment where books and reading were not valued may have developed negative associations with these activities. Additionally, cultural differences may contribute to misunderstandings or misinterpretations of certain texts, making it challenging for some readers to engage fully with the material.
Learning disabilities, such as dyslexia, can also hinder individuals from enjoying reading. Struggling with words on a page might lead them to develop an aversion towards literature or feel discouraged from even trying. When people don't like reading due to such obstacles, they tend to miss out on the wealth of knowledge available through books – from fiction and nonfiction novels to poetry and biographies. Breaking this stigma starts by acknowledging that diverse experiences impact one's relationship with literature and providing adequate support systems that help overcome these challenges.
Finding tailored strategies, like using audiobooks or text-to-speech technology, can aid those struggling due to learning disabilities or language barriers. Joining communities of readers who share similar backgrounds can foster a sense of belonging while providing recommendations for materials that resonate more deeply with personal experiences. By focusing on breaking down these barriers and embracing accessible resources tailored to individual needs, overcoming a dislike for reading becomes achievable – opening doors for personal growth and professional success.
Overcoming Personal Biases Towards Reading
One of the biggest hurdles in building a reading habit is overcoming personal biases toward reading. These biases could be based on past experiences or cultural barriers, such as the belief that reading is only for academic purposes. To overcome these biases, start by setting achievable goals and exploring diverse genres and authors. Reading should be a pleasure, not a chore, so find books that you truly enjoy and connect with.
Another way to overcome personal biases toward reading is to join a community of readers or a book club. This will help you discover new titles and perspectives while also providing accountability and support from like-minded individuals. Establishing a regular reading routine can also help build momentum and make it easier to stay consistent in your habits.
It's important to remember that there are many other ways to consume information aside from traditional print materials. Audiobooks, podcasts, and educational videos are all great resources for learning and improving literacy skills. Lastly, don't forget about the benefits that come with developing strong literacy skills – not just for pleasure but also for personal growth in both social situations and professional settings where communication expertise is increasingly valuable.
How To Overcome A Dislike Of Reading
Start small and set achievable reading goals, explore diverse genres and authors to find what you enjoy, join a community of readers or book clubs for support and inspiration, establish a regular reading routine to build up your stamina, and consider seeking support from a therapist or coach if needed.
Start Small With Achievable Reading Goals
If you're not used to reading, it's important to start small and set achievable goals for yourself. Here are some tips:
Start with short books or articles that interest you.
Set a goal to read for 10-15 minutes a day and gradually increase the time as you become more comfortable with reading.
Choose books that are written in simple language or have a conversational tone to make them easier to understand.
Use audiobooks or e-books if physical books feel overwhelming.
Don't force yourself to read something you don't enjoy; explore different genres and authors until you find what works for you.
Make reading a habit by incorporating it into your daily routine – maybe read during your morning coffee break or before bed.
Join a book club or online community of readers to stay motivated and accountable.
8. Celebrate your progress and reward yourself after reaching each reading goal.
Remember, the key is not to push yourself too hard but instead take it one step at a time towards building your reading habits and appreciation for literature.
Explore Diverse Genres And Authors
Diversity is important when it comes to reading. Don't limit yourself to just one type of book or author. Here are some tips for exploring different genres and authors:
Look for recommendations from friends, family, or online communities.
Visit your local library or bookstore and browse the shelves for something that catches your eye.
Try a new genre or author every month to expand your horizons.
Consider reading books from diverse voices to gain new perspectives and insights.
Don't be afraid to put down a book if you're not enjoying it – there's no shame in admitting a certain genre, or the author isn't for you.
Remember, reading should be an enjoyable experience, so don't force yourself to read something you don't like. Keep trying new things until you find what works for you.
Join A Community Of Readers Or Book Club
It can be challenging to start or maintain a reading habit alone, and joining a community of readers or a book club can help overcome that. These groups provide a supportive environment where people come together to discuss books they have read, share their opinions and insights, and discover new titles. In this shared experience, nonreaders may find themselves more motivated to read because they feel accountable for keeping up with the group's pace. Additionally, being part of a book club adds structure to one's reading practice.
Some examples of successful book clubs include Oprah Winfrey's Book Club 2.0, which has been influential in promoting literary works, and Reese Witherspoon's Hello Sunshine Book Club which features stories by diverse voices written from unique perspectives. Publishers like Penguin Random House run several online communities where readers meet virtually to discuss books related specifically to different genres.
In conclusion, joining a community of readers or book club is an excellent way for nonreaders who struggle with developing reading habits to get started on their journey toward developing such habits while also making new friends and discovering great authors along the way.
Establish A Regular Reading Routine
One of the most effective ways to overcome a dislike for reading is by developing a regular reading routine. Set aside some time each day or week for reading, and stick to it – even if it's just 10-15 minutes at first. Consistency is key here, as you'll gradually build up your stamina and develop a habit of reading.
To stay motivated, choose books that match your interests or explore genres and authors you've never tried before. Maybe start with short stories or anthologies instead of diving straight into lengthy novels. Don't be afraid to experiment! Also, try setting goals for yourself, like finishing one book per month or exploring three different genres in a year.
If finding quiet time is difficult, try incorporating reading into your daily routine: read during lunch breaks or while commuting on public transport. Or consider audiobooks – they're great alternatives to traditional reading materials that can be enjoyed while doing other activities like driving or exercising. Overall, building a regular reading habit takes patience and effort, but it can yield lifelong rewards in terms of personal growth and pleasure!
Seek Support From A Therapist Or Coach
If you're struggling with a dislike for reading, seeking support from a therapist or coach can be an effective way to overcome your challenges. Just like any other struggle in life, it's important to tackle the root cause of the issue rather than ignoring it. A therapist or coach can help identify any underlying reasons why you may not enjoy reading and provide practical solutions to help you overcome those barriers.
For example, if you have anxiety related to reading due to past negative experiences, a therapist can suggest relaxation techniques that will ease your apprehension about the activity. Additionally, they can work with you to create achievable goals that gradually build up your tolerance for reading until it becomes more comfortable for you. Seeking therapy also helps break down the stigma surrounding mental health issues and seek professional help.
In cases where children are involved and struggling with their literacy skills, child therapy or counseling is an option worth considering as well. By taking proactive steps towards improving one's relationship with books while removing any biases or preconceived notions around them- whether cultural stereotypes against "bookish" people or learning difficulties such as dyslexia – one is able to promote lifelong growth both personally and professionally-even through alternative means like podcasts and educational videos which act as informative resources on diverse topics such as literature, history & culture among others!
Alternative Ways To Consume Information And Improve Literacy
This section explores alternative ways to consume information and improve literacy, such as audiobooks, podcasts, educational videos, and other creative outlets for learning and self-improvement.
Audiobooks, Podcasts, And Educational Videos As Informative Resources
If you're not a fan of reading, there are still ways to consume information and improve your literacy skills. Consider these alternative resources:
Audiobooks: These are perfect for those who struggle with traditional reading methods or simply prefer to listen. Not only do they provide access to great literature, but they can also help improve your reading abilities.
Podcasts: You can find podcasts on virtually any subject matter, making them an ideal resource for learning about new topics or staying informed on current events. Plus, many podcasters are skilled storytellers, so you may find yourself enjoying the listening experience more than you thought.
Educational videos: Whether it's on YouTube or a specialized educational platform like Khan Academy, videos can be a great way to learn and absorb information. And with the ability to pause and rewind as needed, you can learn at your own pace.
Remember, developing strong literacy skills can open doors in both your personal and professional life, so don't be afraid to try out different resources until you find what works best for you.
Other Creative Outlets For Learning And Self-improvement
There are many ways to improve your knowledge and skills outside of reading books. If traditional literature doesn't appeal to you, there are plenty of other creative outlets for learning and self-improvement. For example, consider watching educational videos or listening to podcasts on topics that interest you. These alternative resources can be accessed on your phone or computer, making it easy to learn from almost anywhere.
Another great option is pursuing a hobby that challenges you intellectually. Hobbies like coding, puzzles, board games, or crafting can help develop cognitive abilities such as problem-solving and critical thinking while keeping things fun and engaging. Remember that the most important thing is finding something that you enjoy doing – when we're having fun, teaching ourselves new things comes much more naturally!
The Importance Of Developing Literacy Skills For Personal And Professional Growth
Developing literacy skills is crucial for personal and professional growth. Literacy goes beyond just reading books; it encompasses the ability to comprehend, interpret, and communicate information effectively in various mediums. Whether you are a student or a working professional, the ability to read productively and critically can enhance your problem-solving abilities and boost your critical thinking skills.
In today's world, where digital communication has become increasingly important, being literate is more than just an added advantage — it's now an essential skill. Being digitally literate means that you can use online tools effectively, analyze them critically, and communicate using different platforms. It opens up opportunities for learning from different sources besides textbooks or reference materials; blogs, podcasts, news articles, etc., offer a wealth of knowledge just waiting to be consumed.
Overall, developing literacy skills should not be limited by the stigma surrounding reading but rather understood as an imperative life skill that contributes significantly towards lifelong personal development efforts that lead to continuous growth throughout one's career pursuits – regardless of industry or profession.
Conclusion: Embracing Reading As A Lifelong Journey To Personal And Professional Growth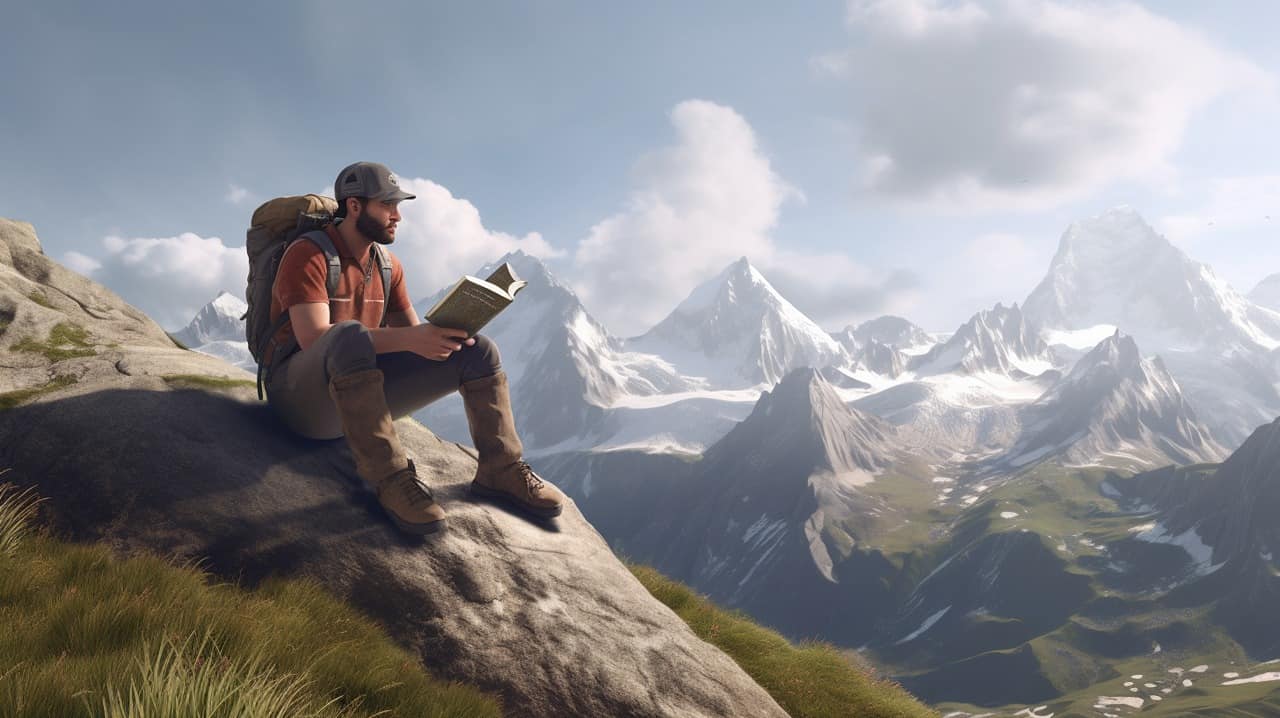 In conclusion, overcoming a dislike for reading may seem like an insurmountable task, but it's entirely achievable with the right approach. By acknowledging and breaking down personal biases towards reading, exploring diverse genres and authors, joining a community of readers or book clubs, establishing a regular reading routine, seeking support from a therapist or coach, and using alternative forms of information consumption such as audiobooks and podcasts – anyone can develop their literacy skills.
Taking this journey will provide countless opportunities for personal and professional growth throughout life. So let's break the stigma surrounding reading by embracing it as the lifelong journey that it is!
What are some common reasons why people may dislike reading?
Some people may dislike reading due to a lack of interest in the subject matter, difficulty with comprehension or retention, visual impairments or learning disabilities, and negative experiences with reading in the past.
How can I develop a love for reading despite my previous disinterest?
One way to develop an interest in reading is by starting with books that align more closely with your personal interests and hobbies. It may also be helpful to set aside dedicated time each day for reading and tracking progress toward specific goals.
Are audiobooks a good alternative for those who struggle with traditional reading formats?
Audiobooks can serve as a great alternative for those who struggle with traditional formats such as printed text, especially individuals who have visual impairments or learning disabilities that make it difficult to read directly from a page.
Can joining book clubs or discussing literature regularly help break the stigma surrounding disliking reading?
Yes, discussing literature regularly through participation in book clubs or other forums can help individuals feel more engaged and invested in what they're reading while building connections between different perspectives on various topics. Additionally, being exposed to diverse genres and styles of writing through these groups may increase the overall enjoyment of literary works over time.