If you think you missed out on Black Friday's last month's Bluetti sale, think again…
Fancy those solar panel gears? Perhaps that solar generator? Then it's not too late with Bluetti's Christmas holiday deals as they have extended your chance to make significant savings with up to 30% off with some exciting deals.
Want Maximum Power? Check out the AC300!
With fantastic savings on all solar power station bundles, the most popular pick has to be the outrageous modular power beast – the AC300. This brute is the absolute max power, McCoy!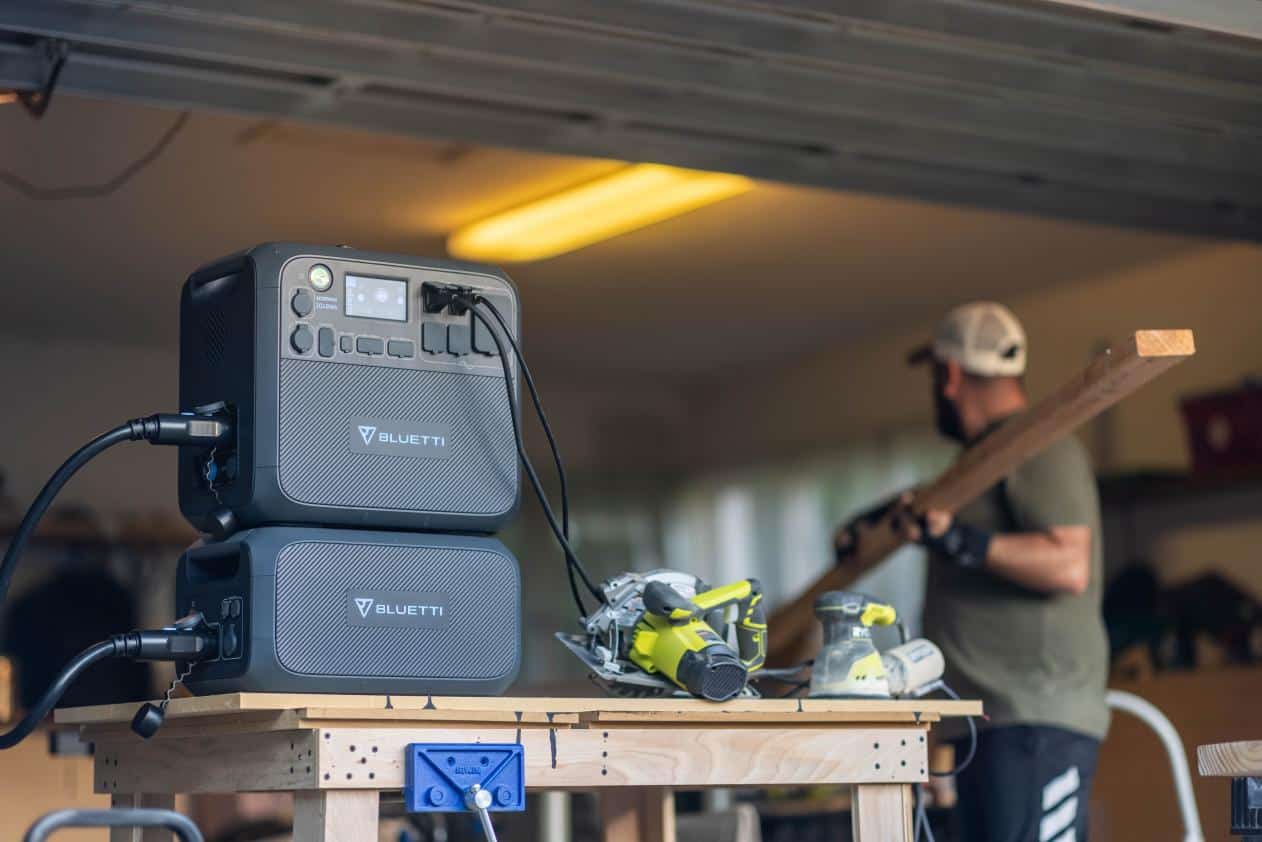 The Bluetti AC300 compact power box with its 3000Wh pure sine wave inverter under its hood is definitely one of the brightest stars in the solar generator industry.
The AC300 itself doesn't have any battery built-in, which significantly reduces its weight. Yet, each AC300 can accept up to four external B300 batteries packs, which makes the system's overall capacity a staggering 12,288Wh! However, this 100% modular design is built with each part being portable, making it possible for you to move the whole system piece by piece, enabling indoor or outdoor usage with its different modules combined.
Without getting too techy – the AC300 can be charged with both AC and solar simultaneously and at up to an outrageous 5400W whilst being connected to two B300 battery modules.
Additionally, the Bluetti AC300 also allows for the connection of the new Bluetti Fusion Box Pro, which doubles the voltage, power and capacity up to 6,000W, 240V, and 24,576Wh, to power your whole families' essential needs for literally days.
And all this terrific technology can be controlled by a complex but sophisticated smartphone app via your Wi-Fi and Bluetooth. Easy!
B300 Battery – All Systems Solar
If connected to two B300 battery modules, the AC300 can be charged with both solar and AC simultaneously, adding up to 5400 watts of power input.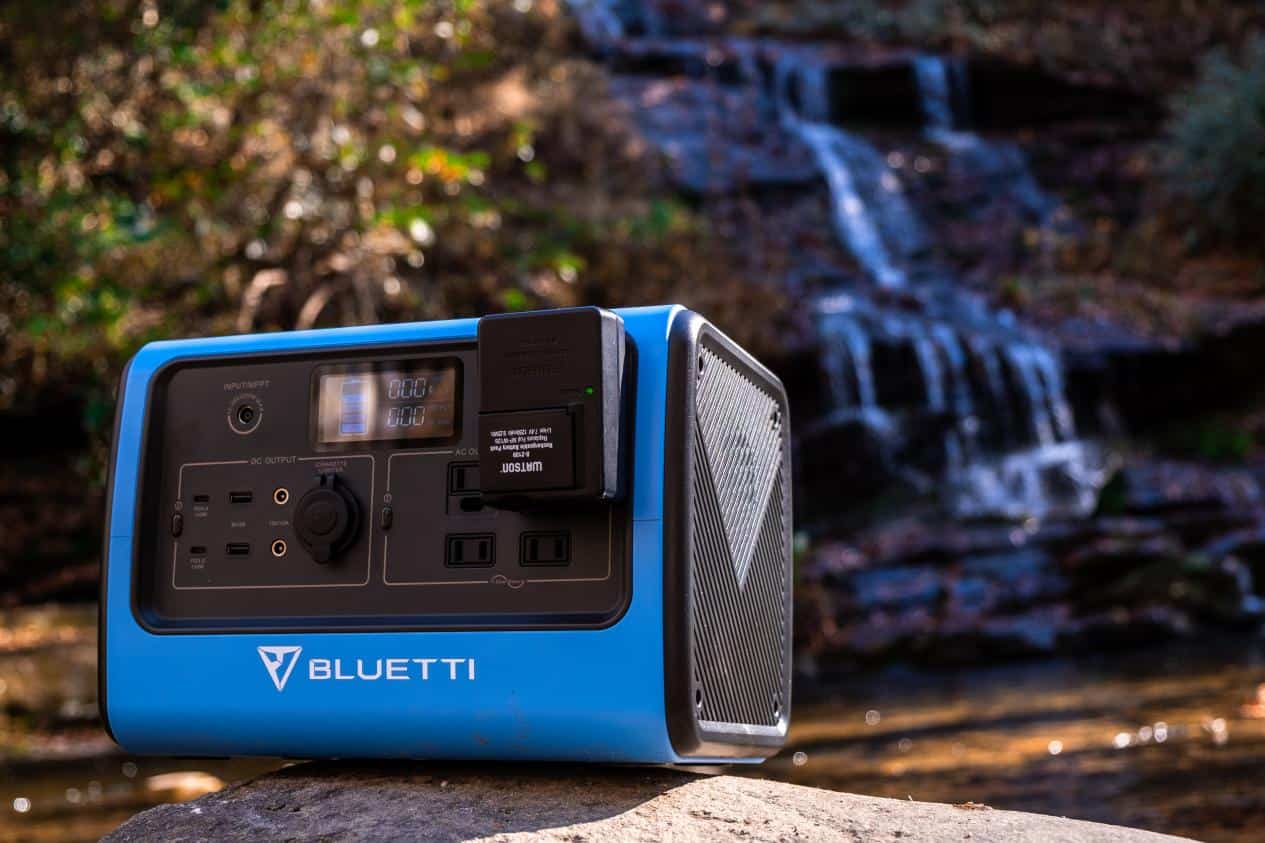 These B300 battery modules use top-of-the-range LFP (lithium ferro phosphate) cells, making up 3,500-plus life cycles. In a nutshell, with one cycle per day, the B300 can last over ten years before the maximum capacity drop to 80%. Now that's impressive.
So, for a fantastic Christmas deal from Bluetti's AC300 and B300, look at their holiday prices which start at $3,199 – down from $3,699 – and save up to $3,400-plus with their solar bundles.
Calling All You Van lifers, RVers and Campers…
Bluetti's Christmas deals are a true gift if you love getting those wheels turning.
Their Bluetti AC200 MAX is the all-around up-graded version of Bluetti's most popular classic model, the AC200 Max, which is powered by a 2,048Wh LFP battery, but which can also take up to two external batteries, including the B230 or B300, adding up to 6,144Wh with 2×B230s, or 8,192Wh with 2×B300s.
Featured with the 900W advanced MPPT solar controller, the AC200MAX can also be charged up quickly to 80% with direct sunshine in about 2 hours.
Other savings with these portable power stations include the Bluetti EB55 and EB70S, which are the go-to portable solar generators for you people always on the go!
The EB70S is packed with an 800w pure sine wave AC inverter and 716Wh ultra-durable LiFePO4 battery pack and is the enhanced version of BLUETTI EB70, which was released earlier this year. It has a 700W inverter under its hood and carries a 537Wh LiFePO4 battery pack making it more portable.
The EB70S is now offering a $100 straight saving for this fantastic Christmas sale, making it for $549 – down from $649, and the EB55 for $449 when a $50-off coupon is applied.
These are the same as their superb Black Friday deals! Great offers just in time for Christmas!
Bluetti Christmas Bundles
If you ever worry about the grid going down or if a wall outlet is out of reach, then worry no more – Bluetti's solar panels bundles are real life savers!
Just check out these superb Christmas deals…
Best BLUETTI Bundles for Christmas:
The Bluetti's Christmas Luck Wheel