Calling all the brave, daring men of Birmingham and surrounding areas! Have you ever felt like your usual routine just isn't cutting it anymore? You know what I'm talking about – the same bars, clubs, and haunts that you can find anywhere in the world. Don't settle for anything less – it's time to discover something unique and off-the-beaten path! Join me on a journey as I uncover Birmingham's hidden gems.
Go to a barber shop for a classic men's haircut
Head to Birmingham's classic barber shops to get one of the perfect haircuts a man can get. Get a fade, a side part or any other type of men's haircut that you desire. Not only is the price friendly and economic, but you'll also be sure to receive excellent customer service. The staff are incredibly friendly and informative; they cater to each individual's needs.
You're guaranteed an extraordinary experience with great conversation on any relevant topics, from politics to fashion and even routine maintenance tips for your car or house.
What sets these barbershops apart from many salons is the old-fashioned feel, which transports you back in time – it's almost like stepping into a world few people still know about. Once you enter one of these places, there is no returning home without feeling as if you've just gone through an experience you won't forget – even if it was simply getting a haircut!
Take a brewery tour and taste some local beer
If you're a beer lover, then Birmingham has something special to offer! Take a brewery tour around one of the many local breweries here in the area and get an exclusive look at how some of your favorite beers are made. During your tour, you'll be able to witness first-hand how different malts and hops give each beer its unique flavor. You'll also get to take part in a tasting session, so make sure you bring along your friends so you can try some new flavors together!
After the tour, why not grab a tasty snack from one of the nearby food trucks? Birmingham has plenty to offer when it comes to delicious eats – so indulge in some street food and some craft beer.
Watch a game at one of the city's sports bars
For those who love sports and enjoy being surrounded by a lively crowd, heading to one of Birmingham's sports bars is a great way to spend some time. Some of the popular ones include:
The Hardware Store
The Anchor
QB Sports Bar & Grill – each offering a unique atmosphere and packed with activities for any sports lover.
For an extra special treat, why not take in one of the pubs that have a stadium environment? Here you can watch the game on large-screen TVs, enjoy some much-needed refreshments from the bar and even snack on some delicious pub grub at the same time!
Visit an art museum and check out the latest exhibits
If you live in Birmingham, you are truly blessed with the abundance of interesting art and culture activities that you have access to. You can take your pick of the newest exhibitions at some of the city's many renowned art galleries and museums:
The Barber Institute of Fine Arts, which houses a collection from the Middle Ages to the 21st century – among its collections are Italian Baroque paintings, Renaissance bronzes and Pre-Raphaelite masterpieces.
Midlands Arts Centre (MAC), where modern art takes centre stage alongside an eclectic selection of music, comedy and arts classes.
Exploring these beautiful venues allows you to immerse yourself in British art history or be inspired by contemporary works from regional artists. No matter what kind of experience you're after, Birmingham has plenty to offer; so take your pick and discover a hidden gem!
Date a local model
Birmingham is home to some of the best up-and-coming models around. While they're typically found in the pages of magazines or strutting down a runway, you can often find them attending local events, walking around the city, or even at your favorite cafe. If you're lucky enough to meet one of these beauties and capture their attention, you can enjoy a unique experience as they show you their fashion sense through a different lens.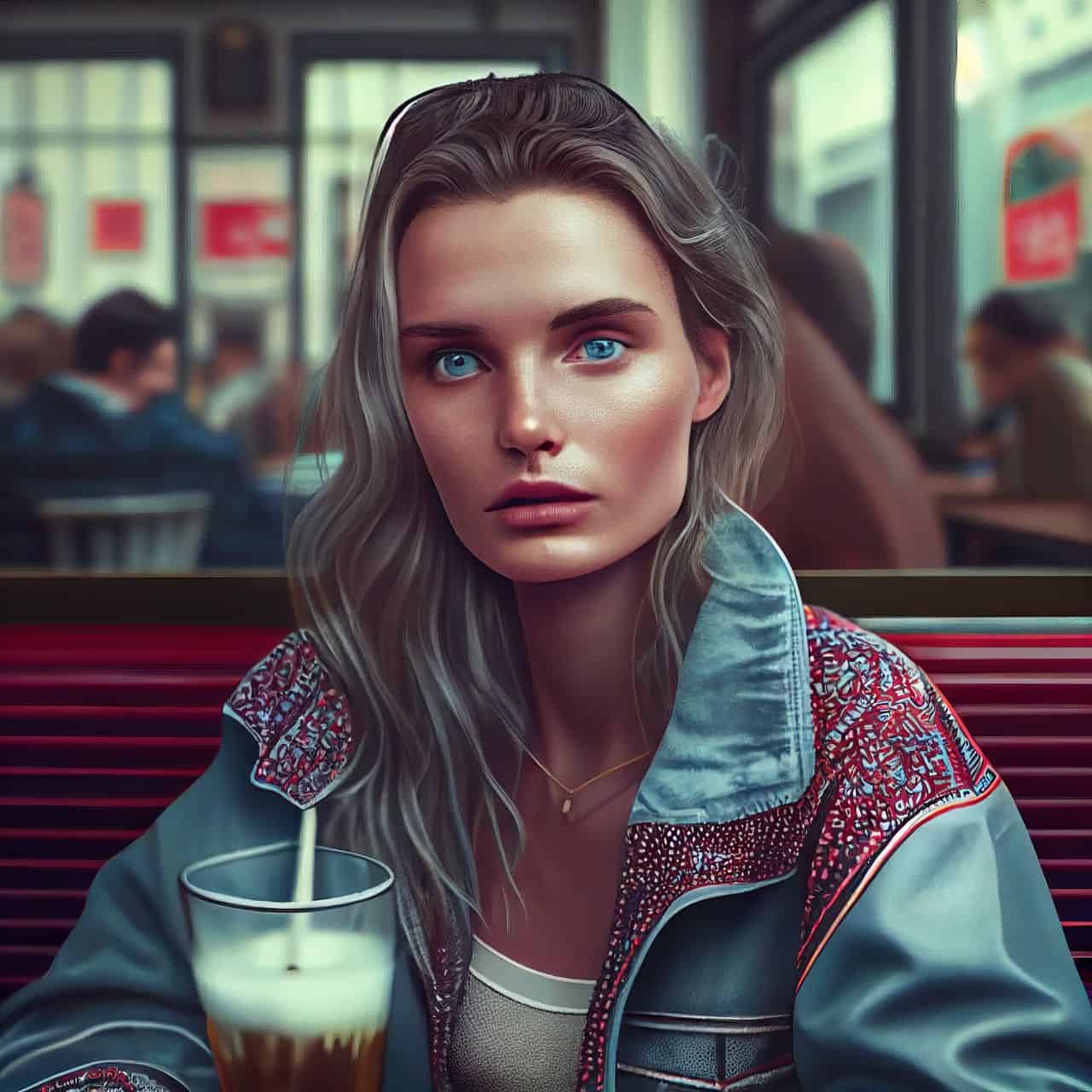 Dating Birmingham escorts and models is ideal for anyone looking for something new and exciting. Whether it's grabbing a bite to eat at one of the city's newest spots or taking time out to explore Birmingham's galleries, they have plenty of enchanting places to share with you. Take them out on shopping sprees and nightlife adventures until the sun comes up – they have all of the best spots and tips on where to go! Even if it's just an evening stroll in one of Birmingham's picturesque parks, with your new companion by your side, it will be a memorable experience that you won't forget anytime soon.
Head to the park for a game of Frisbee or football
If you're looking for a great way to enjoy the outdoors and get some exercise, then head to one of Birmingham's parks and play a game of Frisbee or football! With its wide open spaces, beautiful views and facilities such as sports pitches, running tracks, playgrounds and picnic areas, you are sure to find something suitable. Plus, it's a great opportunity to show off your skills.
If you have any friends in Birmingham who love sports, why not meet up with them for a game of touch football or ultimate frisbee? You could even make a day out of it by packing up some food so that you can all have a picnic.
If you're feeling extra adventurous, look up local athletic clubs and join one for cross-country running or discus throwing – there are lots of opportunities to get involved in sports in Birmingham. Who knows? Maybe along the way you'll find a hidden hobby!
Get a massage at a local spa
When in Birmingham, a massage is the perfect way to take a break from it all. There are many spa outposts scattered across the city, offering everything from Swedish and deep tissue massages to waxing services and body scrubs.
Whether you're looking for an ice-cold massage complete with aromatic oils or a hot stone session designed to ease tensions in your muscles, there are plenty of options throughout Birmingham.
For those who want to take it up a notch, try experiencing one of the luxurious signature treatments available in many local spas, like Cleopatra's Salon & Spa. Here they offer aromatherapy foot treatments that feature fragrant natural oils like peppermint and tea tree to help soothe sore feet after a long day exploring the city of Birmingham.
If you're interested in trying something unconventional, why not consider shiatsu massage? This type of massage uses finger pressure along energy pathways, or meridians, of your body to help you fully relax and reconnect with yourself. The experienced masseuses at local establishments like Sacred Bloom Integrated Wellness are well-versed in the practice of shiatsu massage and will ensure you have the best experience possible during your time in Birmingham.