If you are worried about your child's whereabouts when they are not home, you need a phone tracking application that will help you learn about your child's real-time location. Another reason to track an Android phone from an iPhone could be that you recently lost your Android phone and want to know where it is. Smartphones today are multifunctional devices used to capture photos, take videos, save essential and confidential documents, and much more.
People use phones for different purposes, and that's why you need a find my iPhone Android application that will help you locate the device conveniently. With the help of these phone tracking applications, locating the target device will become easy. There are many phone tracking applications that you can try, but you should know which Android tracking applications are worth using. This article will help you learn how to track my Android phoneand which tool to use to do that.
FamiSafe Location Tracking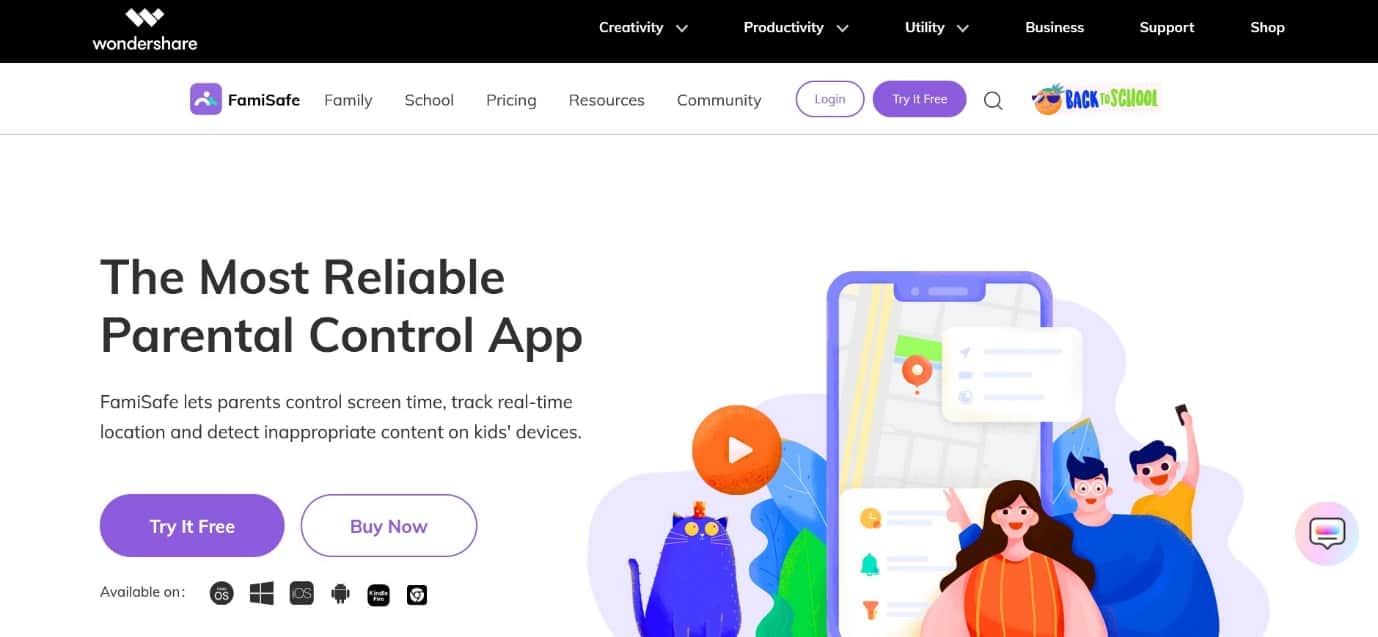 The first recommended phone tracking application to try is FamiSafe Location Tracking. This tracking application will let you know where the target Android device is. You can use FamiSafe not just to track an Android phone from an iPhone but vice versa as well. No matter which phone you want to track, FamiSafe makes it easy.
FamiSafe is an easy-to-use phone tracking application and works seamlessly on both Android and iPhone smartphones. Moreover, FamiSafe is more than a phone tracking software; it is a comprehensive parental control application that lets you access the complete device. 
Key Features of FamiSafe Location Tracking:
The location tracking feature of FamiSafe is embedded with an advanced level algorithm, which allows you to track any device easily.
The real-time location of the Android device will be accurate. Moreover, it works on cellular networks, Wi-Fi, and GPS.
It offers a location history feature, which will let you check every location that your child has visited.
The geofence feature allows you to set a virtual boundary for your child. Whenever they cross it, you will immediately be alerted about the same with detailed information about where they are going.
Along with location tracking, FamiSafe lets you set screen time so that they can't use their Android phone while studying, eating, or while sleeping.
You can even use it to block harmful applications that are not good for their young minds. In addition, FamiSafe lets you check all the apps that are saved.
You can browse website history and find out information about the websites that your child visits.
How to Use Famisafe?
Using FamiSafe is straightforward. Learn how to find a phone below.
Step 1: Visit FamiSafe and download the application. Then, create an account and register. You can do this via the app or on the website.
Step 2: Install FamiSafe on the Android and iPhone both. You can visit Google Play or the App Store to download the app.
Step 3: Follow the instructions to add some settings. Once done, please open the location tracking software and log in. Now, click on the location option to see where the target device is. Here's how you can find an Android device.
Family Locator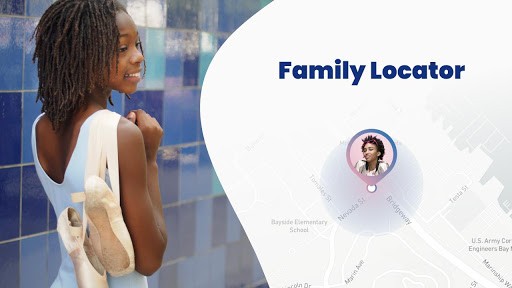 The second location tracking application that you can try is Family Locator. This location tracking application is used by multiple iOS and Android users. This application was developed by Life360. It's a lightweight and dedicated location tracking software and lets you create private groups where you can add your loved ones. People in the same circle can easily access one another's location and learn about their whereabouts. In case of lockout or crash, it can be used to facilitate emergency help.
Key Features of Family Locator:
This simple and dedicate location tracking software allows both Android and iPhone users to track locations seamlessly.
You can set arrival and departure times for the target device so that you can be alerted when they leave and arrive at a destination.
It allows you to create a private chat group and add people to the same circle so that you can learn about each other's location whenever you want.
How to Locate Android Phone via Family Locator?
Step 1: Visit Family Locator and download the application on iPhone and Android devices.
Step 2: You will have to complete the configuration process on both devices; please do the needful.
Step 3: Now, open the target device, enable the real-time location sharing feature, and share it with your iPhone.
Step 4: Open your iPhone and start using the Family Locator application to track where the Android device is.
Buddy Locator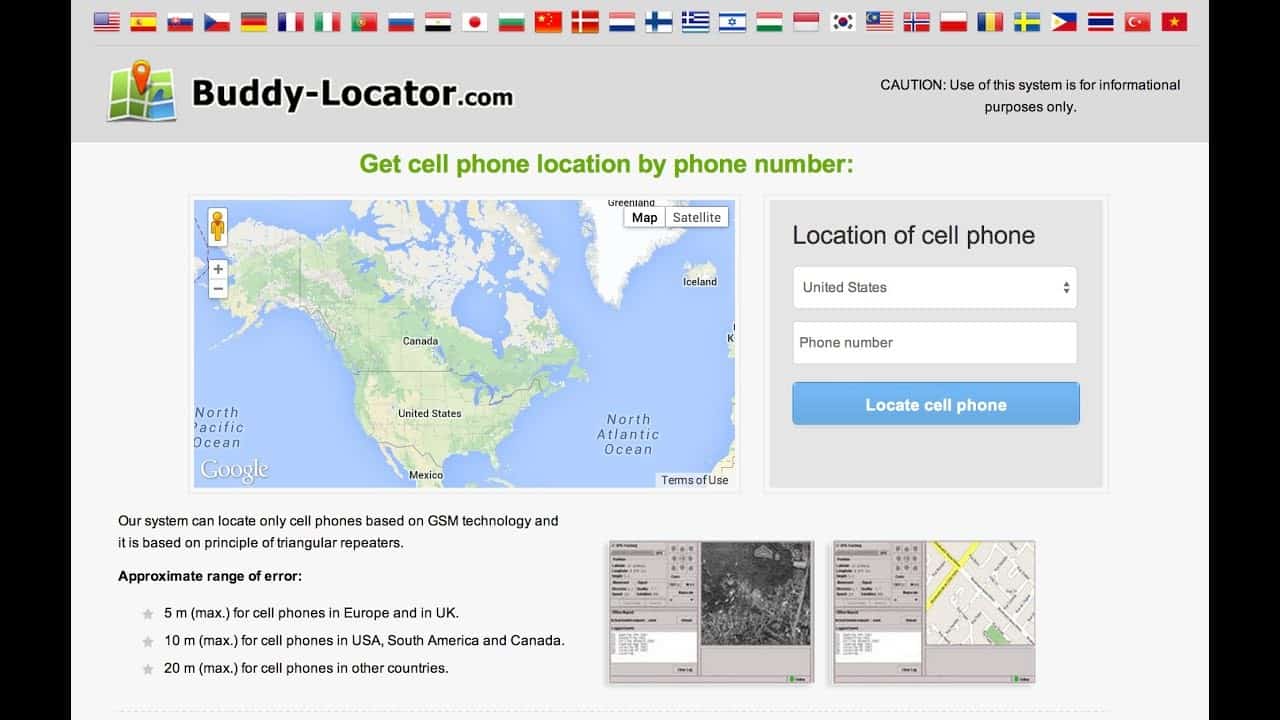 The last Android phone location tracking application that you can try is Buddy Locator. The significant advantage of using Buddy Locator is that it allows you to track the target device by entering the phone number. It is easy to use and offers multiple features. Moreover, it is free to use. Keep reading to learn how to track iPhone from Android.
Key Features of Buddy Locator:
Buddy Locator makes tracking Android phones easy with its live location just by entering the phone number of the target device.
It shares real-time location, and the tracking accuracy is good.
Buddy Locator is free to use, which means you can track any Android phone without paying anything.
How to Use Buddy Locator?
Step 1: Open the browser of your iPhone and visit Buddy Locator's website.
Step 2: You will see the find the location of a cell phone option. Choose the country and enter the mobile number.
Step 3: Click on the locate cell phone option, and within seconds, the location will be shown.
Bottom Line
Tracking an Android phone from an iPhone becomes easy when you have the right location tracking application. Out of the three, the one that truly stands out is FamiSafe. This phone location tracking software is easy to use, lightweight, and won't consume much space. In addition, it tracks location without letting the target device owner know about it. As a result, FamiSafe is preferred by thousands of users from all across the globe.