Things seem a little on edge lately out in the wild. Many people are considering buying weapons for self-defense purposes. As soon as folks started going into lockdown, sales of guns and ammunition went through the roof. People knew that staying at home this long could make people a little wiley. It appears they weren't wrong. Of course, depending on who you are, even claiming that you are armed could get you killed by police. But if you're smart about it, you can keep something light on you that will also help scare off those asking for trouble — or help out in other situations that might call for it. Every man should have a dependable, easy to carry, and generally cool-looking knife on him most of the time, whether for intimidation or for cutting thick rope.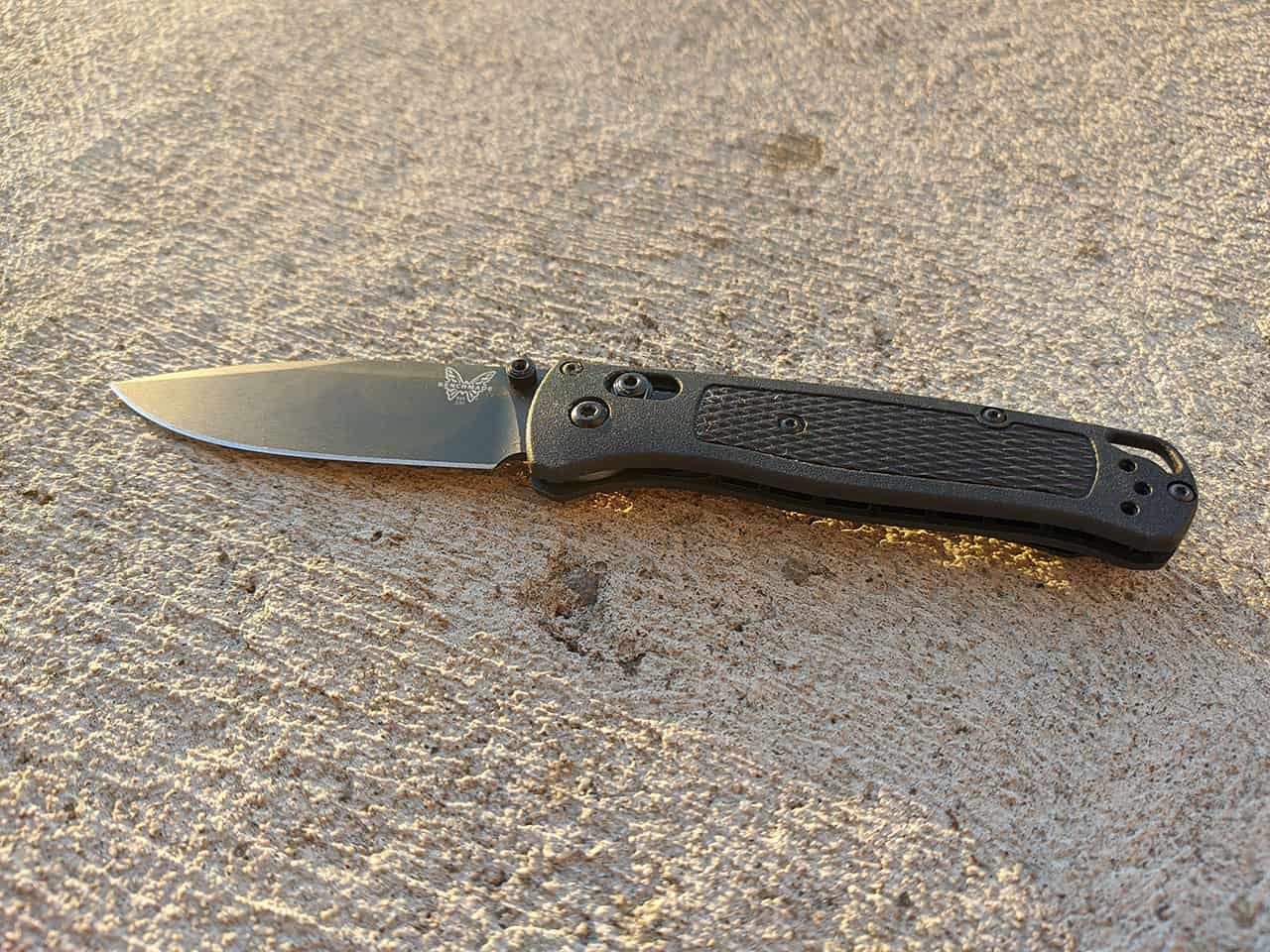 If you're looking for a sleek, sharp, everyday knife, for carrying or for other general purposes, the Benchmade 535BK-2 Bugout will work for you. It is one of the lightest switchblades ever produced, lighter than earlier models of the Bugout but with greater rigidity under pressure. Only 4.22″ closed and weighing in at 1.8 oz, it is ideally for carrying for everyday use. Its lightness increases its sense of balance and makes handling a breeze.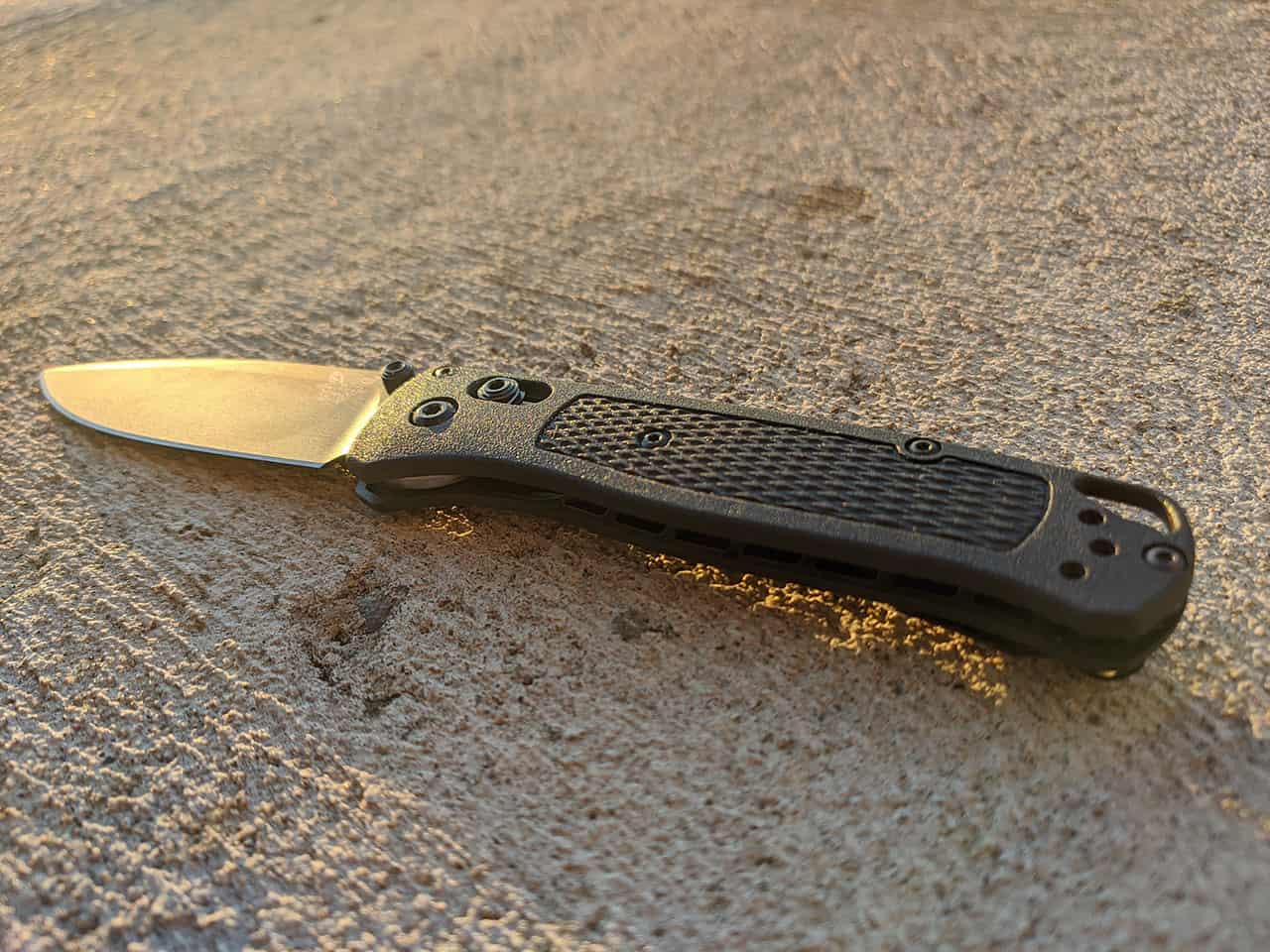 Not only does the 535BK-2 maneuver great, it looks pretty fantastic, too. Fully blacked out from top to bottom, this model of knife is easier to conceal and incredibly sleek. The blade is covered in a jet black diamond-like carbon coat. The reversible clip makes it easy to carry in a number of ways. And the drop point blade looks intimidating, and that's really all you need sometimes. The handle is made of durable CF-Elite material. This is a knife that can really go the distance for you.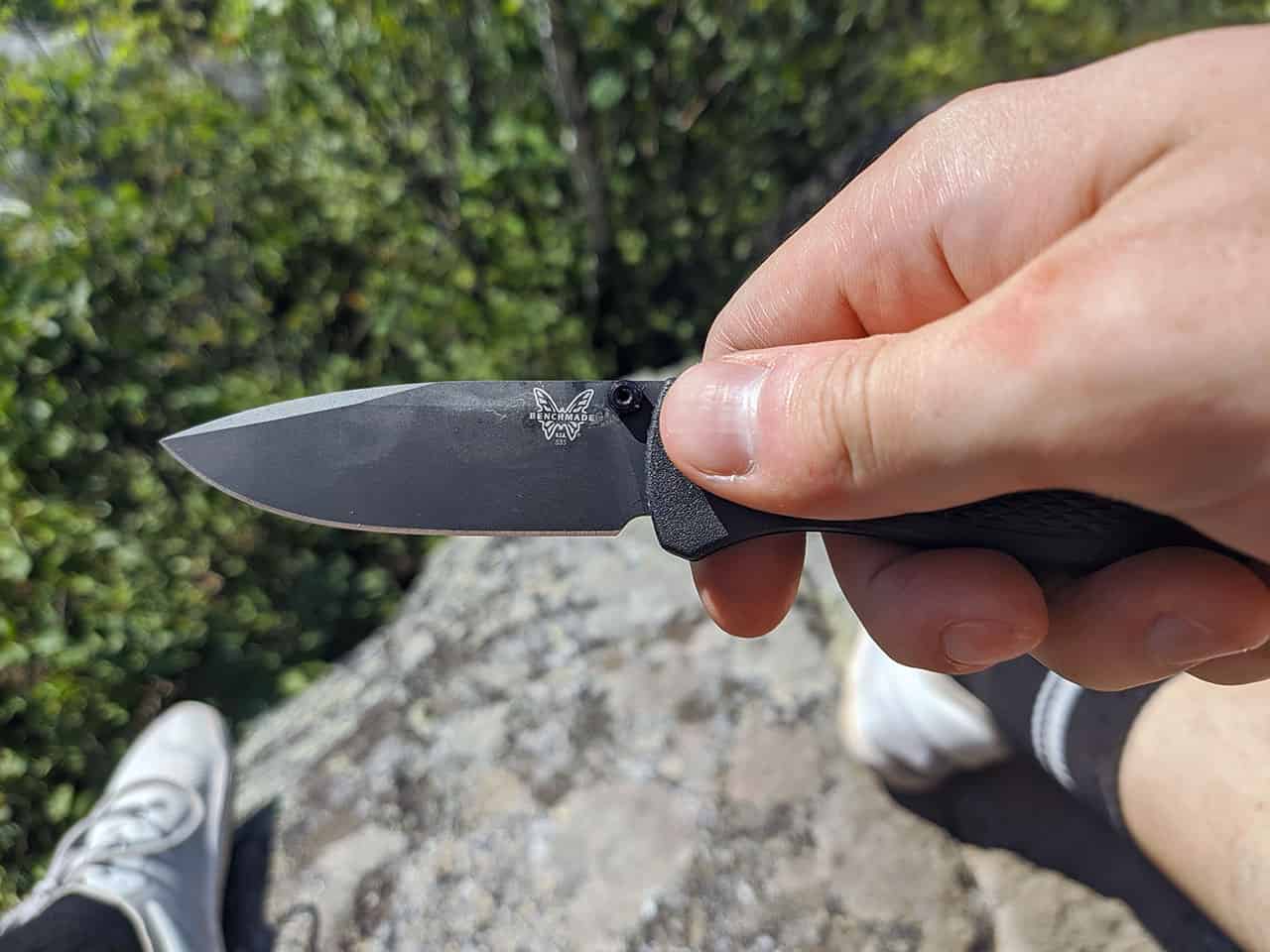 In the movies, everyone wants to look like a tough guy and brandish a weapon anytime they feel threatened. Sometimes, pro-NRA outlets can indicate that self-defense shootings happen millions of times every year. In a study from the Harvard School of Public Health, results indicate that guns are used far more often for intimidation purposes than for actual shootings. So in reality, if you have something that looks cool, but is maybe better used for camping or cutting rope, you should be okay. We're not in West Side Story, dancing with switchblades out.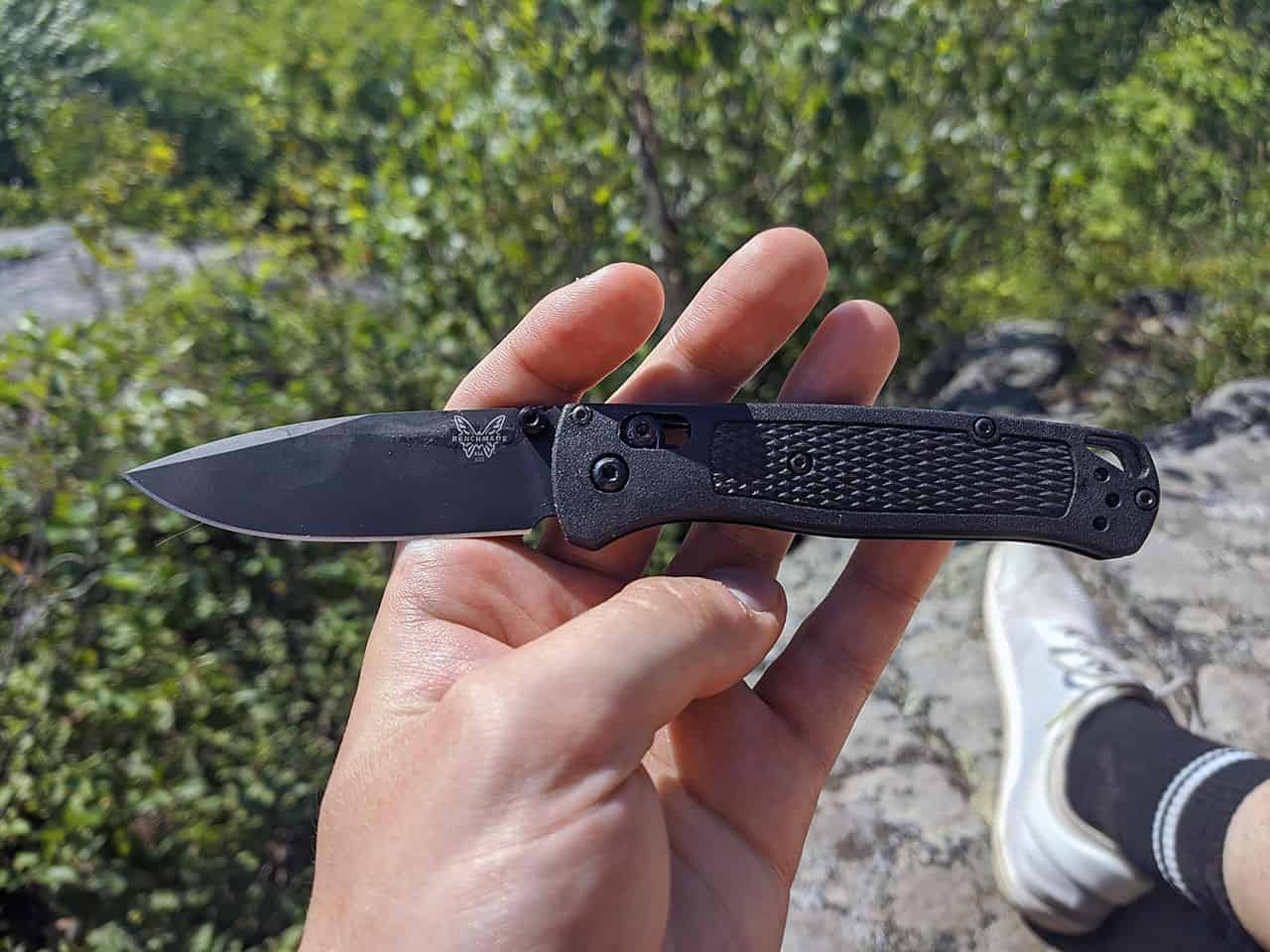 Overall, the 535BK-2 is a great investment and a great tool to have on hand. It looks fantastic, and maybe just intimidating enough to scare off any weirdos. It also is intended for outdoor use, so if you're enjoying more time in the great outdoors lately, it is a versitile and even sexy tool to have onhand. You don't need to mess with the big guns to keep yourself safe or the tree branches near you out of the way.