This is a sponsored post written by me on behalf of LG. All opinions are 100% mine.
When my sister's maternity leave ended and she needed to go back to work, I was the natural choice to help her out with my newborn niece, Samantha. I'm a 29-year-old bachelor who works from home, so I have the time and flexibility to babysit during the day as needed. I was glad to be able to help out.
I'm also a bit of a techie, so I convinced my sister to let me install a LG Smart Security camera in my niece's room.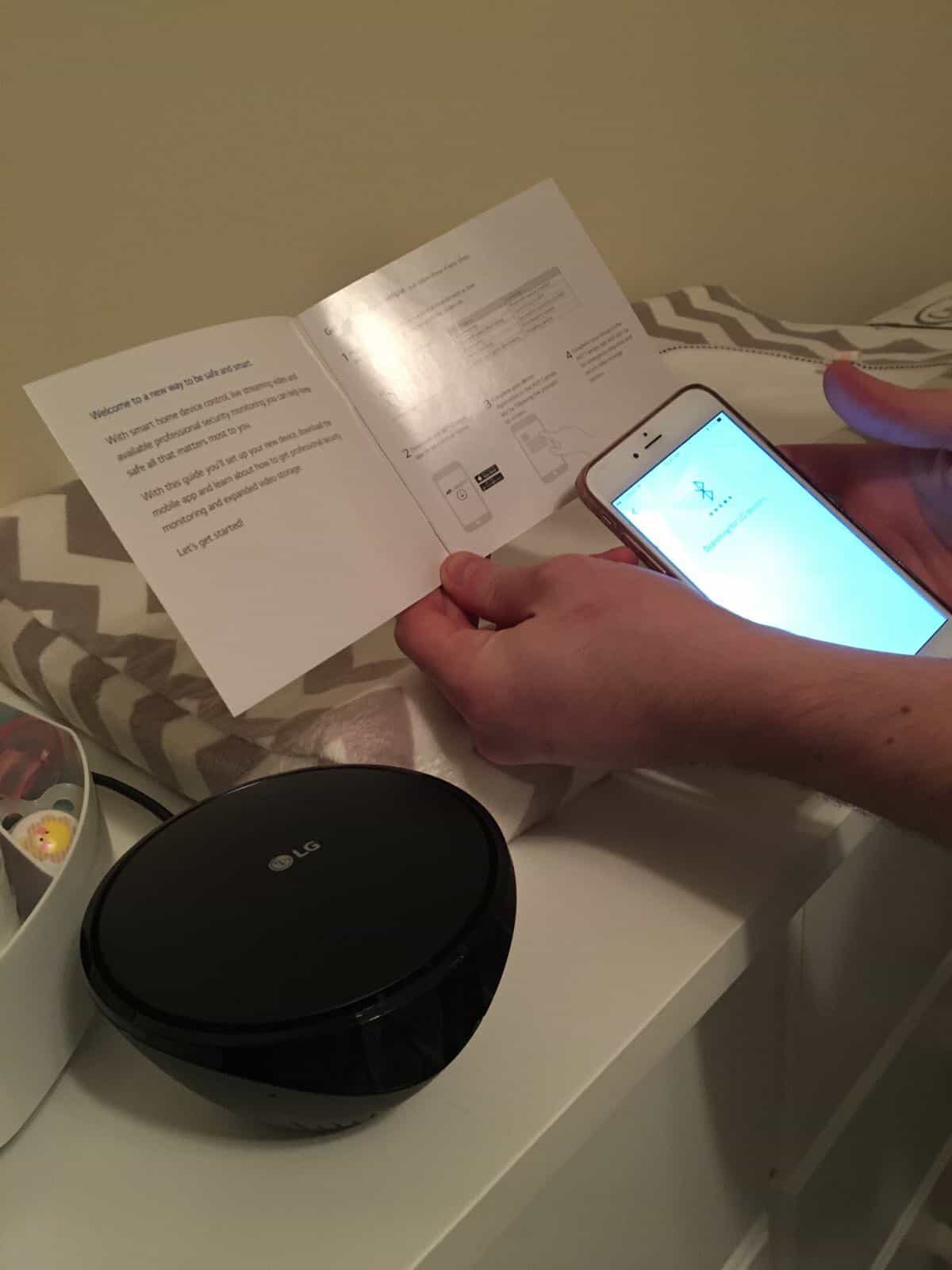 This served a double-duty purpose: first, it acts as a baby monitor, so I can work in the other room and keep an eye (and ear) on my niece without popping into her room and risk waking her up every ten minutes.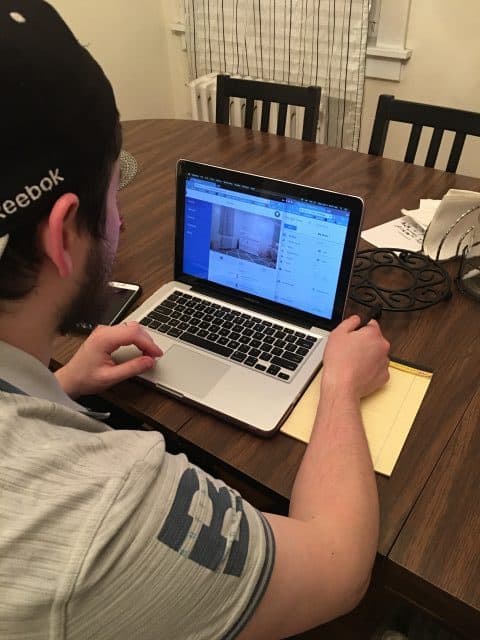 More importantly, though, it gives my sister the ability to check in on her newborn daughter from work throughout the day. Of course she loves me and trusts me as a babysitter, but it's her first time away from Samantha. The camera gives my sister peace of mind and a sense of connection to her daughter.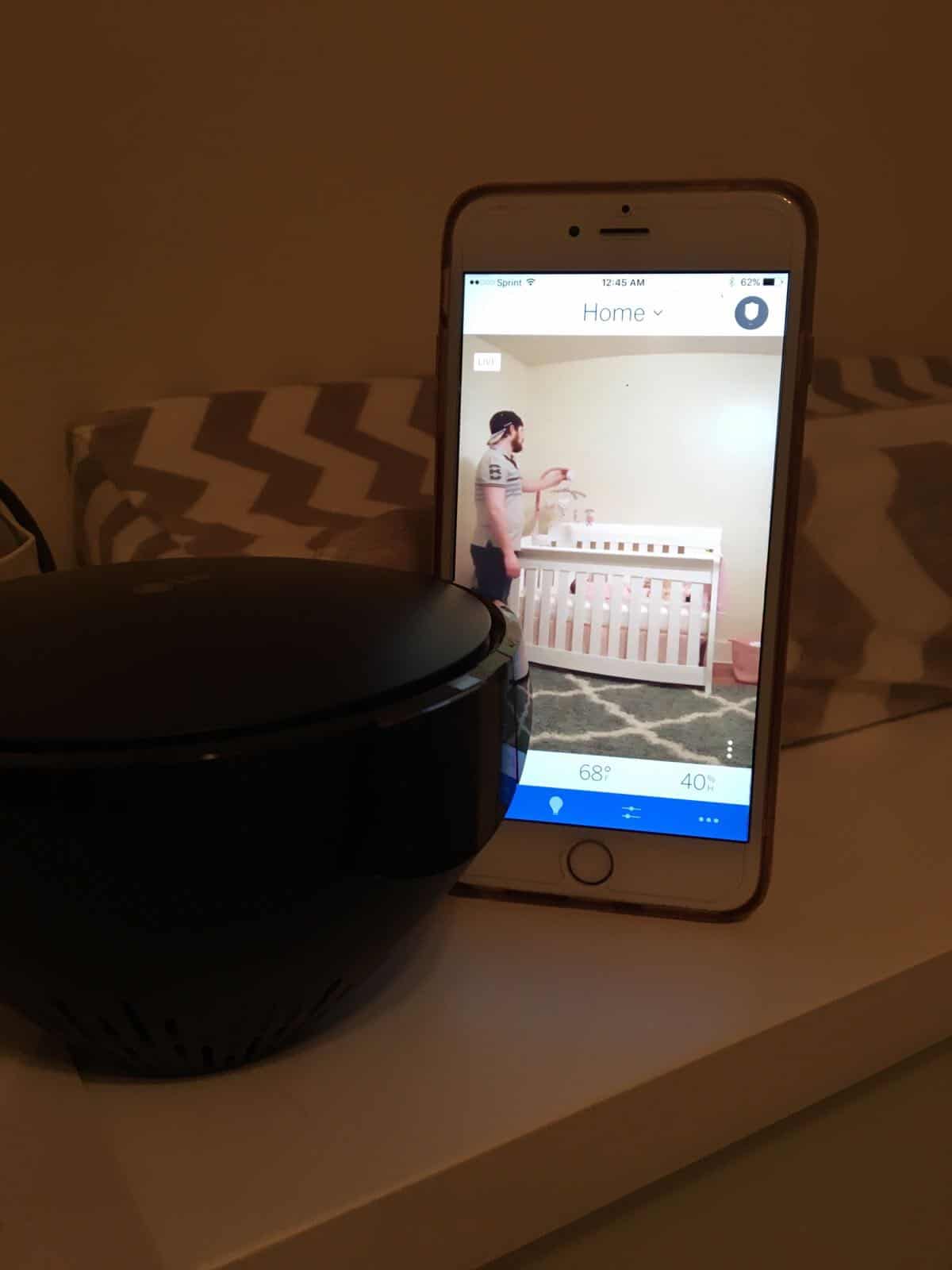 While LG provided me with this LG Smart Security camera to test out, I still decided whether to accept this offer or to choose another smart security camera after checking out reviews online. From pet owners anxious about leaving their furry little ones at home to working parents who want to make sure their kids arrive home safe (and behave once they're there), the LG Smart Security device got rave reviews. It's a great option for people who want a system that's easy to set up and has no expensive, long-term contracts.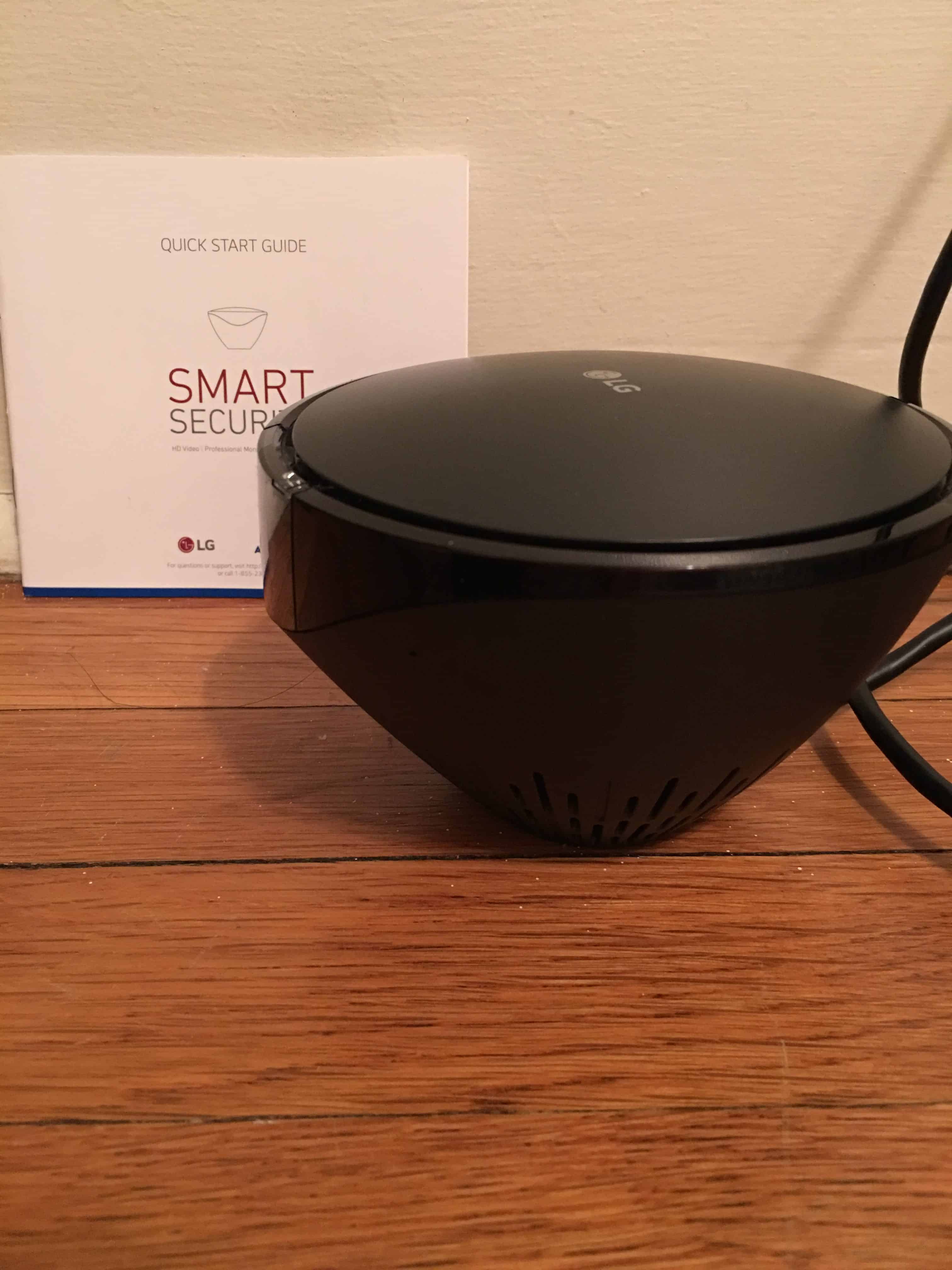 The thing that's most attractive about the LG Smart Security camera is that it operates with the ADT Canopy mobile app. This allows iPhone or Android users to check out a live feed from the camera. The camera captures full HD video, which means no grainy, pixelated shots.
The LG Smart Security device also provides professional security service options with LG's new plug-and-play security monitoring solution and home automation device. The device actually allows me to monitor and secure my sister's home with my smartphone. It's the first device to be secured by ADT Canopy™ – a new no-contract service for 24/7 professional monitoring.
When paired with the GE Z-Wave Wireless Smart Lighting Control Duplex Receptacle Outlet I could then control and even automate the home's lighting system with Alexa using just my voice. The setup is somewhat tricky but it's worth the extra effort reading the instructions to install it—especially because the LG Smart Security is compatible with the GE Z-Wave Smart Switch technology. The ability to control or even automate the lights on a schedule or specific time is such a neat feature that makes me wonder what else I might be able to automate in my home.
For instance, LG Smart Security can work as a smart home central hub, controlling other Z-Wave compatible devices such as light fixtures, door locks, and thermostats. I personally have set it up to control the lights in my sister's home. When my niece is ready to sleep I use the mobile app from my smartphone to turn the lights off. If I could use this in my pad it would be even better because I would never have to leave my bed to adjust the lighting before bed and when I wake up each morning. Keep in mind that with the paid ADT subscription, users can use the ADT Canopy app to access previously recorded camera footage too. The subscription also allows users to be notified if any connected door or window sensors are triggered by an intruder.
I'm not sure if my sister will use all of the device's other capabilities, but it's great to know that it can be expanded to work with a full security system that will keep her and my niece safe. For now, the camera and app functionality is quite useful. I'm able to work from the living room while keeping a constant eye on Samantha. Meanwhile, my sister can log in and stream images from the 5-megapixel camera, even zooming in to watch her little one as she sleeps. It's certainly eased her transition back to work.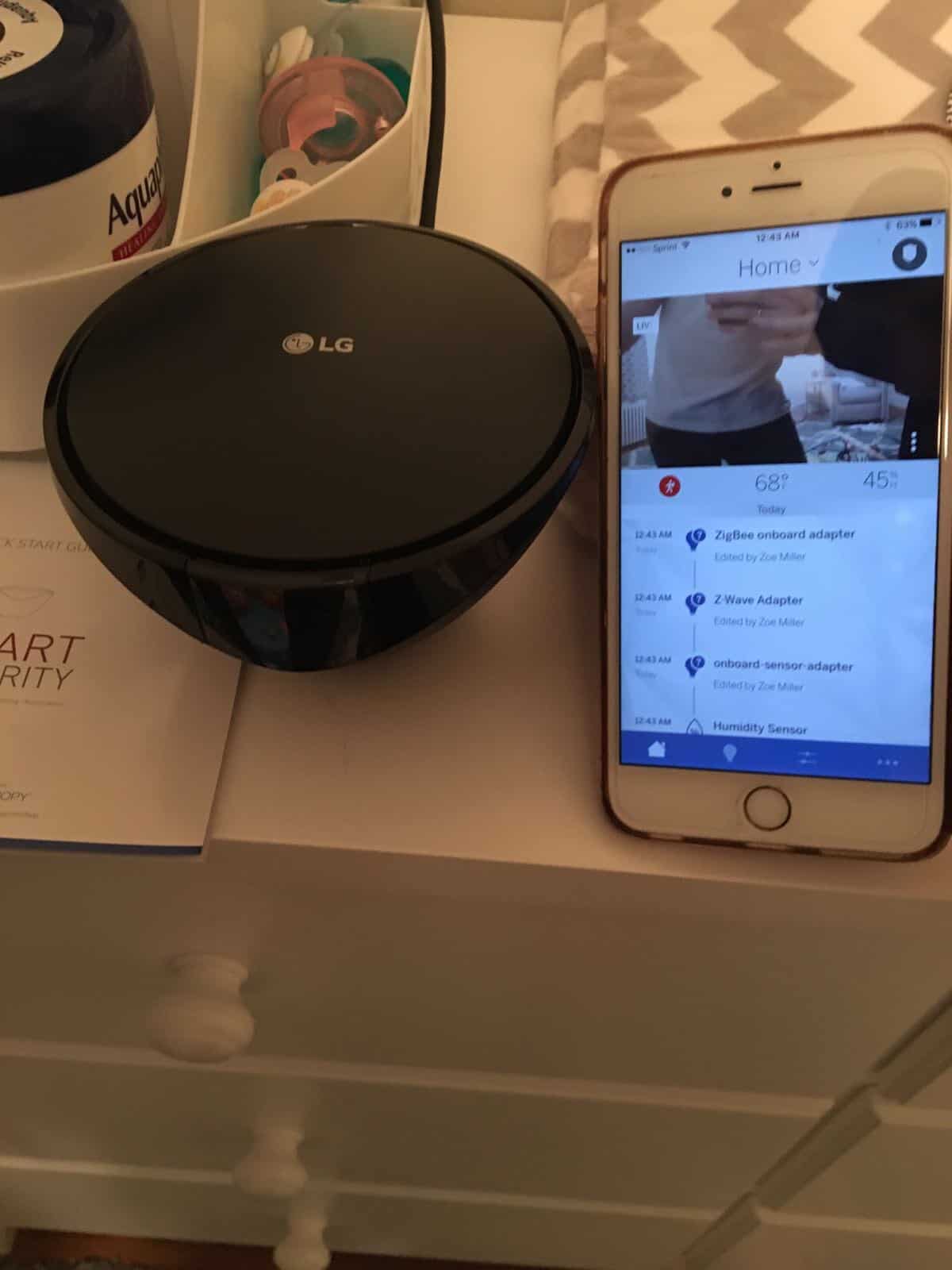 While I'm single and living in an apartment at the moment, I know that when I do settle down with someone and buy a house, I'll look to LG to monitor my home and help protect my family and my investment. From what I've seen of their Smart Security device, I'm incredibly impressed.