Analogue, best know for all of their modern consoles for old-school gaming, has now introduced the Analogue Pocket. The Analogue Pocket is a portable game console which can play all of Game Boy, Game Boy Color, and Game Boy Advance games. With cartridge adapters, the Pocket will also support other games from Game Gear, Neo Geo Pocket, Atari Lynx and more. The Analogue Pocket features a 3.5 inch, 1600×1440 LCD display with a 615ppi resolution. That equals to 10x the resolution of the original Game Boy. It uses two Field Programmable Gate Arrays (FPGAs) processors, which are programmed specifically to play these particular games as they were originally meant to be played, so you can go back in time and feel like a kid again.
The Analogue Pocket also works with the Analogue Dock that can turn the Pocket into a home console on the big screen. The Analogue Dock is an add-on accessory and will be sold separately. It adds HDMI output and has Bluetooth/wired controller support. The Dock has two USB ports for wired controllers. The Pocket can also do more than just being a game console or acting as a switch for the big screen. It also has a built-in synthesizer and sequencer to make digital music.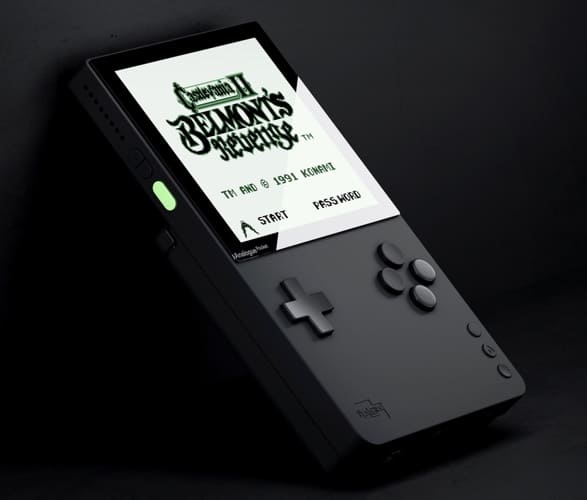 The Analogue Pocket is due to be released in 2020, with a more specific date to be announced as the time gets closer. The Analogue Pocket will retail for $200.
[Buy It]