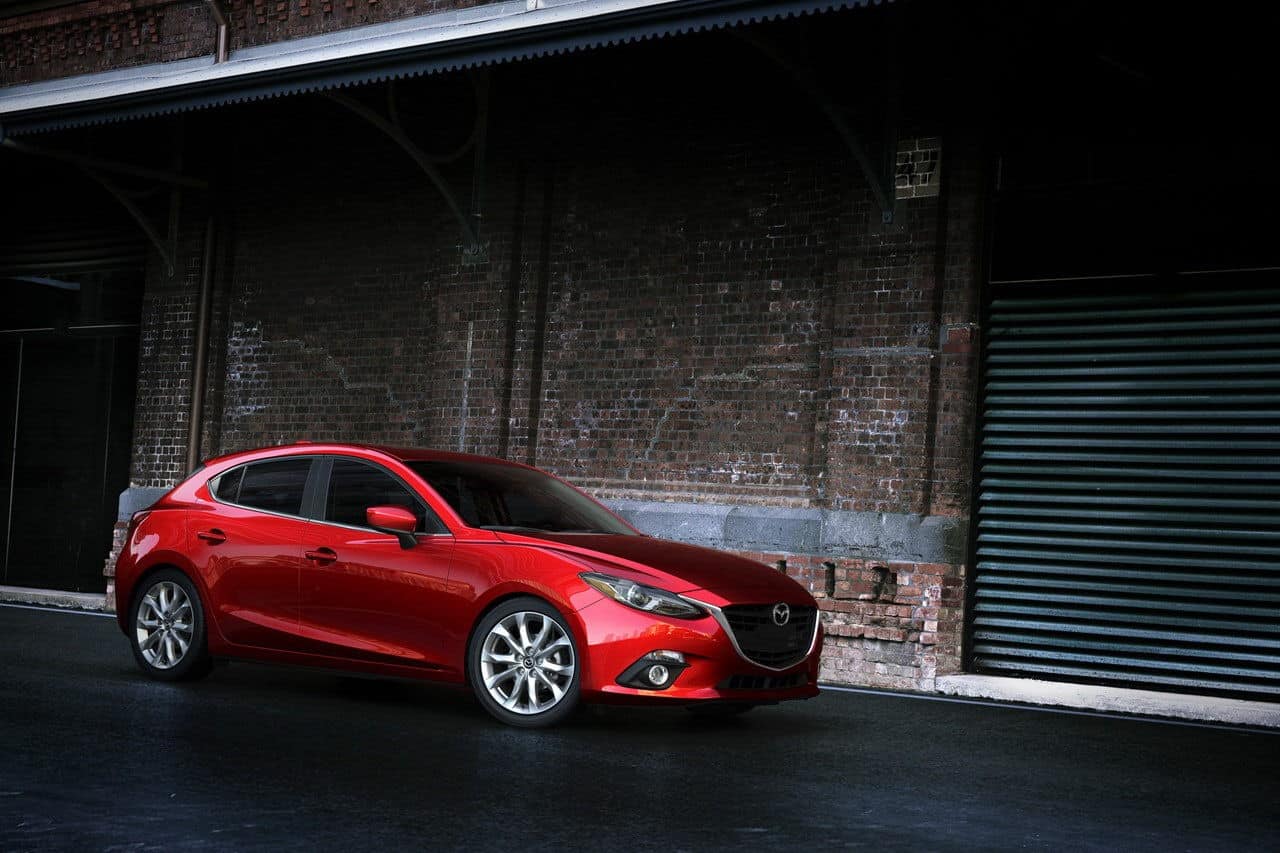 Mazda unveiled the all-new for 2014 Mazda3 hatchback today, and in keeping with their old "zoom zoom" slogan, the car looks pretty "zoomy" (sporty).  I've always liked the Mazda3, based on its looks, I've never driven one.  This new model looks fantastic, based on the pictures I've seen.  The design looks very European, I think it should look just as good in person, but you never know.
The new Mazda3 will be offered as a hatchback and a sedan.  The hatchback (5-door) is shorter, wider, and lower than the car it replaces; a perfect recipe for a sporty car.  It's 1.8" shorter, while it has a 2.4" longer wheelbase; it rides 0.6" lower, and is 1.6" wider.
In North America, the Mazda3 will be offered with a 2.0 liter SKYACTIV engine, producing 155 horsepower at 6,000 rpm and 150 pound-feet of torque at 4,000 rpm.  The car will also be offered with a 2.5 liter SKYACTIV-G engine, producing 185 horsepower at 5,700 rpm and 185 pound-feet of torque at 3,250 rpm.  Both engines will come with a choice of either a 6-speed manual or automatic transmission.  In Europe, the Mazda3 will be offered with a SKYACTIV-D engine (diesel) which should also makes its way onto North American shores at a later date.
Mazda didn't provide any other info, such as starting prices and when the "3" will be available; we expect these cars to show up at dealerships before the end of the year.  Via: Mazda
Update: The Mazda3 will hit the showrooms in September in North America.
2014 Mazda3 Hatchback Picture Gallery