"And when you gaze long into an abyss, the abyss also gazes into you." Friedrich Nietzsche
It's not often that I write about furniture, but I think it's immediately obvious that The Abyss Table isn't just any old coffee table… it's an incredible piece of art.
Created by Christopher Duffy and his design team in London, The Abyss Table is an experiment in sculpted glass, Perspex, and wood. The many pieces lovingly arranged in a 3D representation of a geological map, the result, a stunning ocean-scape… an abyss.

I don't know about you, but my coffee table doesn't look anything like this. No, mine is a crumbling Ikea piece, warn down by the tide of spilled drink and food over the many years that I've owned it. Maybe it's time for a little upgrade?

Maybe so, but not at this price. The Abyss Table costs a hefty £5,800.00, which – though well beyond my budget – actually seems pretty reasonable given the amount of work that must be involved in creating a table with this many pieces. Duffy doesn't actually explain how his team made the table, but if they create each one by hand, man…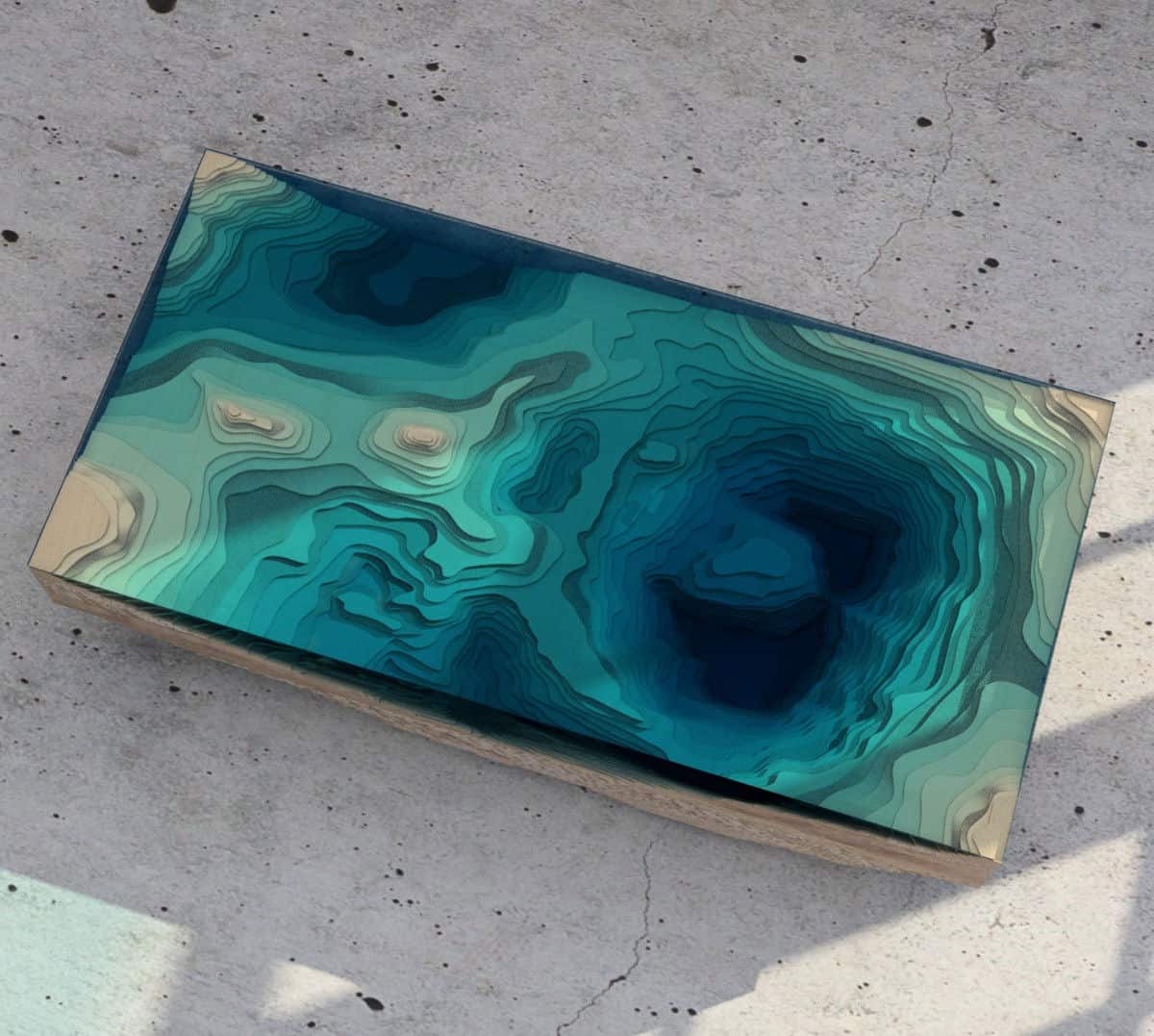 I was going to say that the illusion of depth is impressive, but really… there is a certain amount of physical depth from the many layers of glass. Not much storage space underneath, but I could live with that. I'm sure I could find another place to put my TV remotes.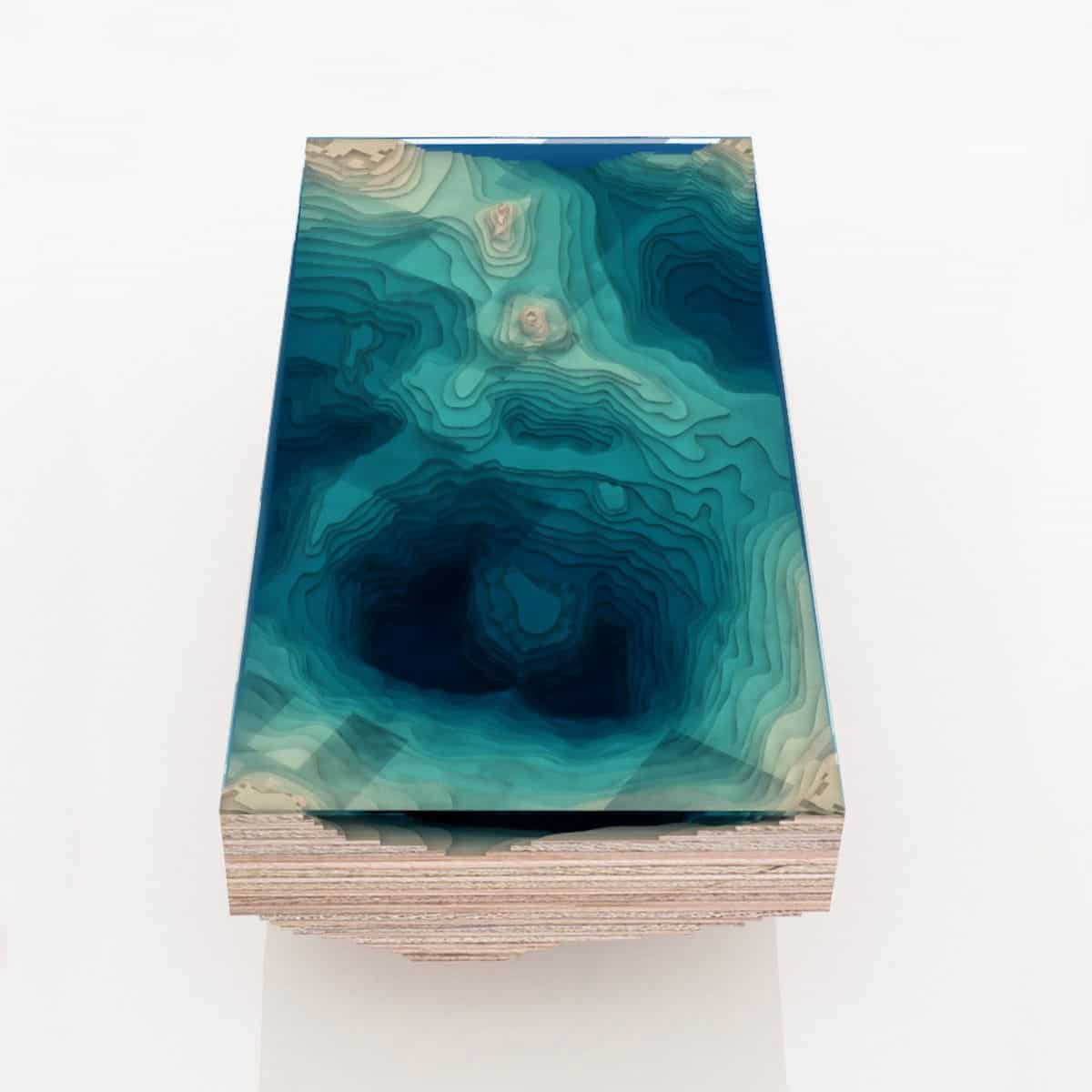 Pretty cool, huh? If you're interested in seeing more of Christopher Duffy's work, then you can do so by heading over to Duffy London. He's designed all sorts of interesting furniture, like the Swing Table which looks like an absolute blast. Yes, it's about what you expect, and believe me, the possibilities are endless.