If you deal with irritated skin after you shave, you know how annoying it can be to have red, itchy skin through the day. Thankfully, it is possible to completely avoid getting irritated skin from shaving depending on the type of skin you have, how you shave, and what products you use. Here are five of the more common tips to help you prevent skin irritation.
Shave After a Warm Shower
Before you start shaving, you should try to take a shower, have a bath, or even just wash your face with warm water — not hot water. Even just holding a warm, wet cloth against the area you want to shave for a few minutes can help. The water helps hydrate your skin in general, which can prevent some irritation on its own.
However, the big benefit is that the warm water softens your hair and skin, and your facial hairs raise up from your skin. This makes your facial hair easier and smoother to shave so you aren't pressing the blade harder against your skin, which is one of the more common reasons for irritated skin.
Use Shaving Cream or Lubricant for Sensitive Skin
Remember how we said that hydration helps avoid irritation? That's why shaving cream and other shaving lubricants were invented. However, shaving creams don't just help hydrate your skin and facial hair to soften them and make them easier for your razor to cut them, they also serve three other important functions:
Lubrication — shaving cream creates a protective layer on your skin so the razor creates less friction, razor burn, and irritation
Marking — as you shave and remove the cream, it is more obvious where you have already shaved, so you are less likely to go over the same spot multiple times and cause more friction and irritation
Soothing — most shaving creams are made from ingredients that help soothe and protect your skin from irritation in general
You can also find specific types of shaving cream, or shaving foam, that are made specifically for people with sensitive skin that are more prone to irritation.
Exfoliate Before Shaving
Exfoliation is the act of removing the dead layer of cells — as well as any other dirt, dust, and debris — at the surface of your skin. The reason why you should exfoliate your skin before you shave is because it helps make your skin and hair as clean and smooth as possible. When you shave before exfoliating, the razor can sometimes get caught in all the debris, or drag it along your skin.
By exfoliating first, your razor can get as close to the root of your facial hair as possible to help you get a closer shave. It also helps raise your hairs from your skin and potentially align them better for your razor to cut smoothly. You can do a quick and easy exfoliation by scrubbing the area of skin with a cloth or brush, and maybe an exfoliating agent.
Wash and Replace Your Razor Blades
If you get irritated skin all the time, you should look at the razor blades you use — even for electric razors. As they get more dull, you wind up having to press the blade against your skin more and more firmly in order to get the same clean shave. The more you press, the more it drags on your skin and creates irritation.
At the same time, you should make sure you wash your razors properly after every shave. If you don't, the build-up of all the dead skin, dirt, debris, and bits of hair will drag even more against your skin the next time you use it. Keep it clean and properly dried to stay sharp, and your blades will last a lot longer to give you a good, close shave with no irritated skin.
Use Quality Skin Products After Shaving
There are a few different kinds of skincare products you can use after shaving that will help protect and soothe your skin to prevent irritation. The most obvious is aftershave, given its name and all, which contains antiseptic to prevent infections as well as hydrating ingredients to prevent your skin from drying out.
You can also use moisturizing lotions to soothe and nourish your skin, which you can find at any drugstore. If you have more sensitive skin and have a rough shave, which you can tell by the redness of your skin, you can try hydrocortisone creams. They contain steroids to treat swelling and irritation for your skin, but should not be used every day due to their long-term effects.
About the Author: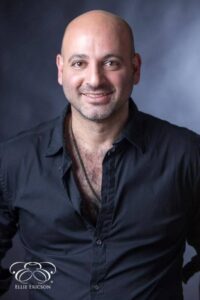 Paul Agelidis has been the founder and owner of Revolucion, a Canadian cigar, tobacco and men's gift shop in Vancouver, since 2005. For the last decade Paul has worked very hard to become an expert in tobacco products, men's care, travel & accessories, body & bath, and gifts & home. Prior to 2005, from 1997 – 2005 Paul worked in the wholesale cigar industry and travelled to the annual cigar trade show (Habanos Festival every February). He loves to share his tips with others who are looking to achieve a complete lifestyle with the finer things in life.