There are countless reasons to leave the comfort of your daily life and travel the world: adventure, the excitement of meeting and learning from new people, the thrill of the unknown, history, art, culture, the best of the international club scene — the list could well be endless. That being said, one of the most enduring and pleasurable reasons to travel is to continue doing something almost all of us do multiple times a day anyway and that is: Eat.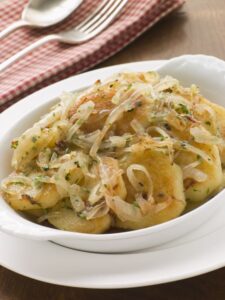 Eating is, without a doubt, one of the best parts about touring the world, and while almost every new-to-you culture, town, country, and restaurant will afford you an opportunity to chow down in a new way, some places have a food culture so rich that nothing short of experiencing it will suffice. So, grab your favorite reward credit cards and empty out your savings account, if you're looking for destinations where food can and will take center stage, here are five places you absolutely have to visit.
1. Greenwich Village
One of the most famous sections of New York City, this upbeat bohemian village has long been associated with beatniks, poets, artists, and music, but those in the know, head here for the food. Fabulous coffee shops are a dime a dozen, and you can eat a killer steak while listening to jazz at Knickerbocker Bar and Grill. For farm-to-table fare that's worth the price, settle in for a meal at Blue Hill, and sitting just under the radar is Miss Lily's, a Jamaican and Caribbean haunt with exceptional jerk pork and chicken and corn on the cob that's been covered in coconut.
2. Lecce, Italy
Known by many as the Florence of the South, Lecce is a feast for the eyes with its ornate architecture, towering monuments, and amphitheater ruins that date all the way back to the 2nd century. Fabulous restaurants can be found throughout the town, but those in the ancient quarter — a 12th-century square — specialize in presenting the most authentic versions of the local cuisine. Chief among local food is horsemeat, served commonly as a filet or as meatballs. However, the best way to enjoy it is in pignata con pezzetti di cavallo, a.k.a. pieces of horsemeat cooked slowly in a pot.
3. Big Sky, Montana
Whether you're a big game hunter or just someone who wishes he were, a trip to Big Sky, Montana is a heady experience. Aptly named, the sky is enormous and the landscape is startlingly beautiful and rich — just like the food at Buck's T-4. Started as a hunting camp just after the end of World War II, today, Buck's is a steakhouse that caters to anyone who loves their steak a little on the wild side. Solid French cooking techniques meet down-home taste in dishes like Pan-Seared Red Deer served with a Port Wine Butter Sauce and Truffle Risotto and Bison Tenderloin with Garlic Mashed Potatoes and Onion Straws. If you want to eat the manliest food in America while swooning in ecstasy, Buck's T-4 is the place to dine.
4. Chennai, India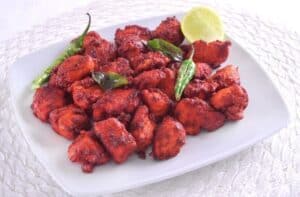 If you love Indian food, it almost goes without saying that you're going to love Chennai. The street food is ubiquitous and exceptional as everything from the idli samhar — a delicacy made from a steamed batter of fermented black lentils and rice and a lentil-driven vegetable stew with tamarind in it — to the mohinga — fish broth filled with vermicelli, ginger, garlic, onion, lemongrass and banana stem core served with fried fish cakes and hardboiled eggs — will blow your mind. Then there's the Chicken 65. A deep-fried chicken appetizer as common to Chennai as Buffalo wings are to the U.S., the dish is named for the number chilies in the recipe. When you order it, expect it to be hot.
5. Lyon, France
If France has the most exceptional cuisine in the world, then Lyon is its crown jewel. Lyonnaise cuisine has a history that goes back hundreds of years and is marked by simplicity and quality. Enjoy Lyonnaise potatoes, pan-fried slices of potato served with onions and parsley, and "silk worker's brains," a cheese dip made from fresh cheese, a variety of chopped herbs and shallots, salt, pepper, vinegar, and olive oil.
The city boasts over 1,000 restaurants, including 20 officially certified bouchons — small restaurants with an emphasis on personal relationship with the owner and the pleasure of conversation rather than haute cuisine. One of the most charming of Lyons' customs is its morning "snacks": charcuterie served with Beaujolais red wine. What's not to love about that?
So hit the road with an appetite. If you love food, you need to head to one of these five food-centered destinations.