Normally I'm pretty up to date on car manufacturers and what new vehicles they're about to release, but somehow I missed the plans for the 2014 Chevrolet SS sports sedan.  The SS sedan is the working man's equivalent of a BMW M5 or the Mercedes E63 AMG.
When I first saw pictures of the Chevrolet SS, I thought it was a Holden, and I was right, because the car is based on (or a rebadged) Holden Commorade SS V.  The 2014 SS is the first performance oriented rear wheel drive sedan by Chevy in 17 years.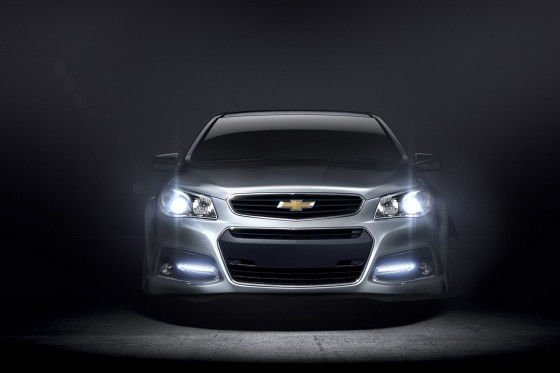 I mentioned the 2014 Chevy SS is the equivalent of German high-performance sports sedans, well, not quite.  It's not as powerful as its German counterparts, but then again, it'll probably cost half as much as one of those cars, so it's not too bad.  The gearheads with normal jobs should be able to buy one, without having to re-mortgage their houses.
At the heart of the 2014 Chevrolet SS sedan is a 6.3 liter LS3 V8 engine that produces 415 horsepower and 415 pound-feet (562 Nm) of torque.  Power is sent to the rear wheels via a 6-speed automatic transmission, and according to GM, the SS should do the 0 – 60 mph sprint in about 5.0 seconds.
The car is okay looking, it's not a head turner, but I guess that's why they call cars like these "sleepers".  The car rides on 19" wheel, with 245/40 front and 275/35 rear tires.  Behind the wheels sit 335 mm disc brakes with four-piston calipers.  The interior is pretty simple with heavily bolstered front bucket seats with red stitching.
The 2014 Chevrolet SS will be go on sale in the fall of 2013, prices will be announced closer to that date but we expect them to be quite reasonable. Via: Chevrolet
2014 Chevrolet SS Pictures