Ladies and gentlemen, here are the all-new 2014 Lexus IS250 and IS350 F Sport sedans in all their glory.  Pictures of the new Lexus IS sports sedan were leaked earlier today and maybe that's why Toyota decided to show us a little something before the cars' official unveiling at the Detroit Auto Show.
The new Lexus IS shown here is equipped with the "F Sport" package which features the new Lexus front grill (which I'm still not a fan of), larger wheels, and a sporty interior.  The regular IS250 and IS350 will probably be a little less aggressive looking and the 2014 Lexus IS-F will probably be a bit more aggressive in the looks department and a way more aggressive in the performance department.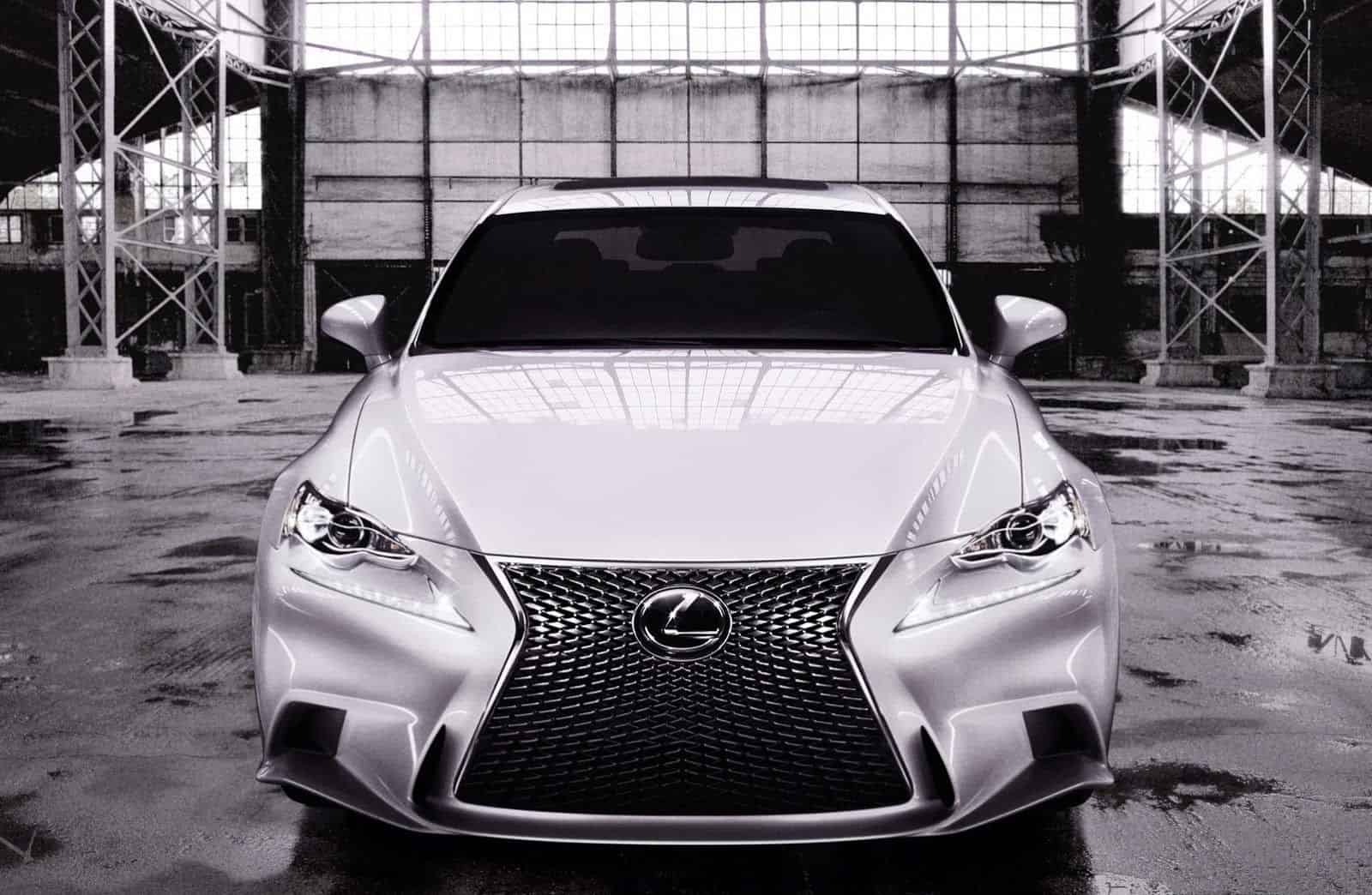 The 2014 Lexus IS shares its lines and quite a bit of the design with the Lexus LF-CC Hybrid concept that I wrote about last year, I expected that car to be the base design for the new IS sedan and coupe.  I don't know whether I like or dislike the look of the new IS sedan?  It does look sportier than the car it replaces and I like the look of the interior, it's one of those cars that I'll need to see in person to find out if I like or not.  One thing is for sure; I hate the front grill and always will, unless Lexus refines it to something bearable.
Lexus hasn't provided any other information on the specs of the IS, we do know the cars will be offered with a 2.5 liter 4-cylinder engine (IS 250) and a 3.5 liter V6 engine (IS 350), mated to 8-speed automatic transmissions.  Lexus will introduce a hybrid and the "IS-F" at a later date.  We'll update this post once we get more information.
2014 Lexus IS Sports Sedan Pictures